Boxing legend Floyd Mayweather is arguably the best boxer of this generation. His rise in popularity due to his skillful defense and undefeated record is one of the best in the sport. He is also recognized as the wealthiest boxer ever. Amassing a net worth of a reported $1 billion, Mayweather is often witnessed on Forbes' highest-paid athletes' list. The boxer also owns several private jets and recently showed off one of them on a video.
Floyd 'Money' Mayweather's luxurious lifestyle has allowed him to own expensive automobiles. Disregarding his cars, jewelry, and clothes, the fighter owns several private jets. In a new video, 'Money' showed off the jet and gives advice on tipping the pilots. The 46-year-old mentions the effectiveness of tipping the workers in the jet as well as the pilots who work hard.
"Everybody that got their own jet, you always gotta tip your pilots no matter what," said Floyd Mayweather, pointing to the camera. He then continued, "I don't care if it's a couple hundred, a couple thousand, you gotta tip your pilot. Now today, I gotta tip my pilots a thousand a piece. Because, it was kinda rough," ended 'Money' Mayweather as he stood inside his private jet.
Floyd Mayweather's private jet is said to be worth $50 million. The billionaire boxer's billion-dollar net worth had allowed the luxury lifestyle that he is in. Since his retirement, 'Money' takes up exhibition fights and takes on celebrities and YouTubers.
Related: How many private jets does Floyd Mayweather own? How much are they worth?
Floyd Mayweather reveals receiving $100 million for exhibition fights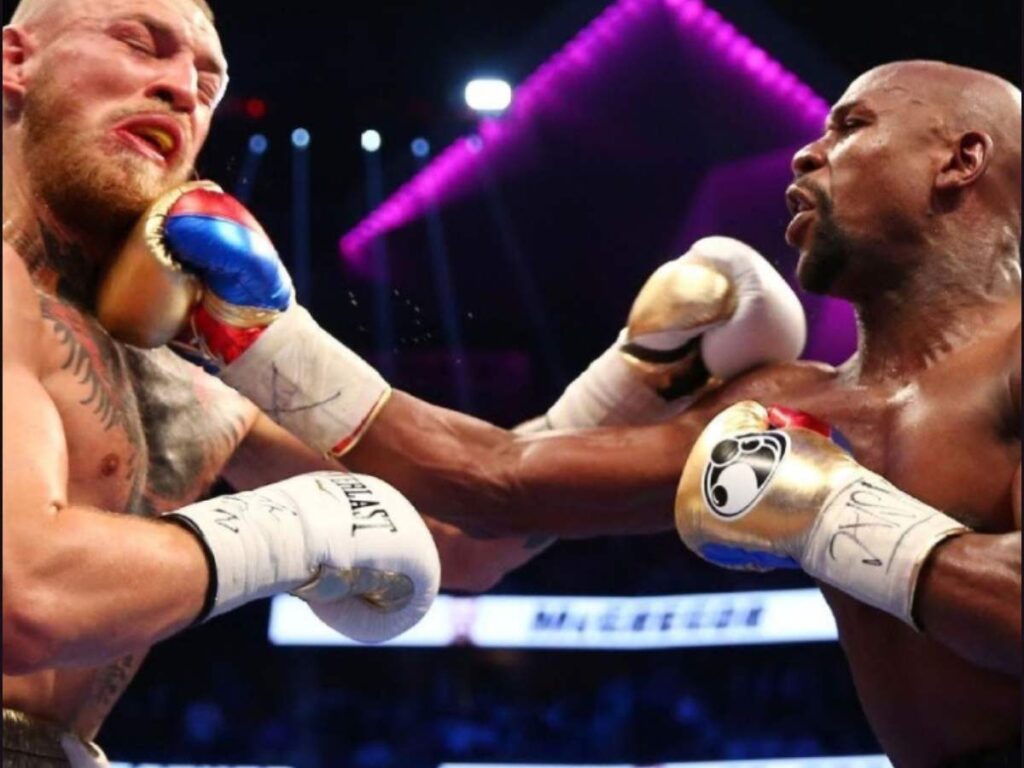 The 46-year-old boxer retired back on 26 August 2017. However, 'Money' has embarked on a new venture picking up exhibition bouts and earning seven-figure cheques. Disregarding his retirement statement, the fighter takes millions of dollars to fight YouTubers and celebrities. The fighter also revealed it all in an interview.
"It's crazy that everybody keeps asking me 'Why you not coming back to fight?' So, I look at the fight game, I said 'Okay.' Fighters fight, they make three million, four million, six million, seven million. Some may make 10 or 20 million. But, I'm doing exhibitions. And, I'm making twenty, twenty-five million or hundred million for exhibitions," said Floyd Mayweather.
"So, why would I come back and fight and get a guaranteed thirty-five million, when I'm doing exhibitions and getting a hundred million?" asked Mayweather. His new ventures in boxing have earned the respect of many fans and critics alike. His fight against Conor McGregor in 2017 is said to be the biggest combat sports event in history
In case you missed it: