Floyd Mayweather isn't going to let any opportunities to earn money go as the fighter dwells in the liquor business. Numerous well-known combat sports figures, such as Conor McGregor, Logan Paul, and Canelo Alvarez, have ventured into the beverage business. Floyd Mayweather has also entered this exclusive circle with the launch of his Le Bon Argent luxury Champagne in partnership with Southern Glazers. What's particularly exciting for Mayweather's new business venture is that The Tasting Panel Magazine has given favorable feedback on two of the Champagne options he offers.
In a recent Instagram post, the fighter shared a picture of him promoting champagne, and in the caption, he talked about his champagne and its quality. "I work hard to be the best in everything I do." 
According to a recent Instagram post from Mayweather, the Rosé Champagne received a rating of 95 points, while the Brut Champagne earned a score of 92 points. However, Mayweather's involvement in the alcohol industry has faced criticism from some fans who find it ironic that he's involved in a business he doesn't personally partake in. 
Mayweather wants to be the best in the business and one of the biggest rivals he might have to face will be none other than his former opponent, McGregor. The Irishman's Proper Twelve Irish whisky has been a hit amongst fight fans and this is the exact market that Mayweather might be targeting. It will be interesting to see both of these rivals go at each other in the world of business.
Related: WATCH: A street-fighting woman compared to Floyd Mayweather after obliterating an opponent in a park
Why did Floyd Mayweather never touch alcohol in his professional career?
Floyd Mayweather is one of the biggest names in the history of boxing. He established his place in the age of extremely aggressive fighters by introducing a defensive boxing stance. He was a very accomplished technician thanks to his recognizable shoulder roll, head motions, quick counterattacks, and other moves. Additionally, the undefeated fighter used to have a very strict lifestyle outside of the ring in order to give it his all inside.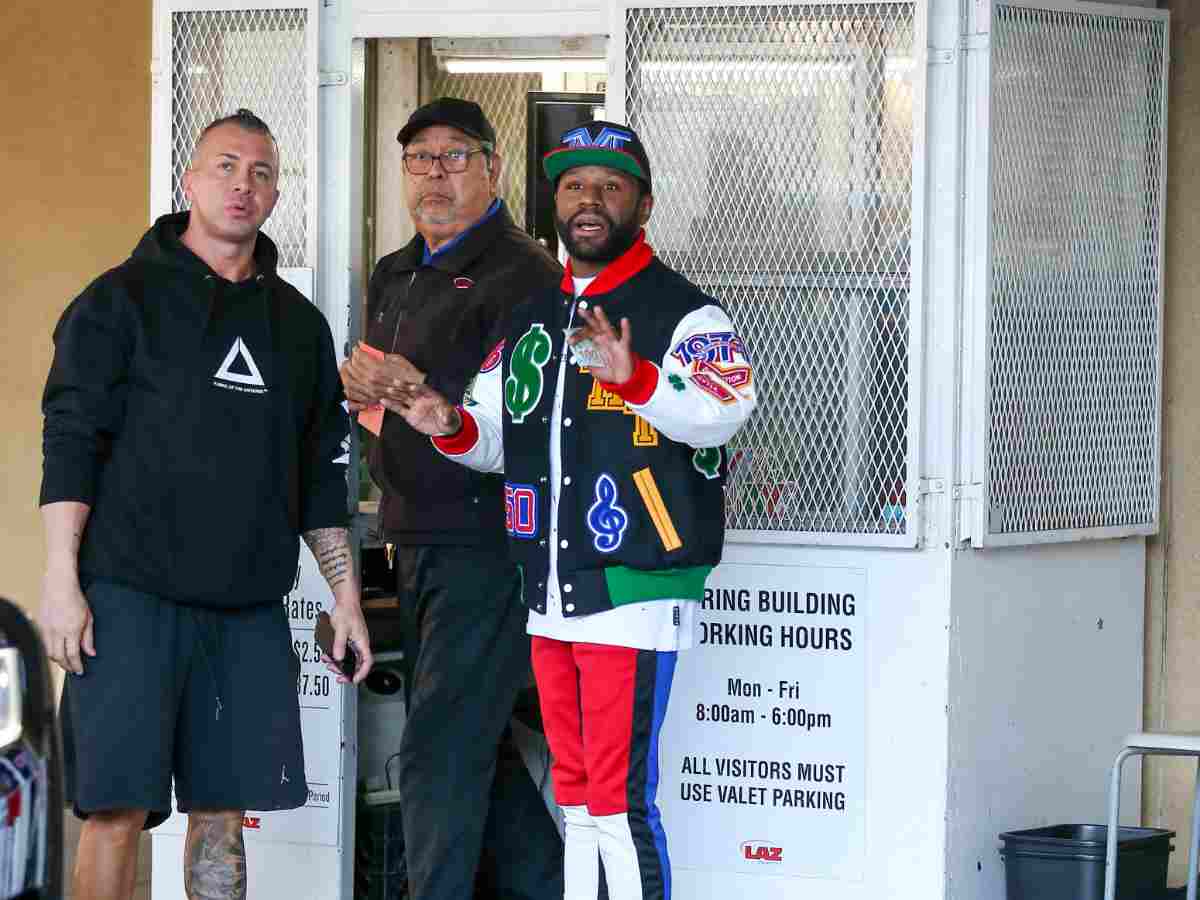 He frequently continued to be the most diligent worker in the sport, giving his all during the boxing session. In addition, he followed a superb diet, and Mayweather never ended up drinking alcohol.
In an interview with The Pivot Podcast, the fighter explained that he has seen a lot of strong athletes fail after using substances and this prompted him to stay away from all that. Currently, at the age of 46, Mayweather continues to take part in exhibition bouts and earn millions, all thanks to his business mind and incredible fitness.
In case you missed it!