The topic of Trans athletes or male athletes identifying as females playing in the same category as women has been an issue that has gained quite a traction. The whole sports industry is recently witnessing a trend where a trans athlete will break records while participating in the women's category. With the world divided on this topic, major arguments have been passed from both sides. However, a US representative put a very strong case for banning transgender athletes in women's sports using Mike Tyson as an example.
There are very few people who are not aware of the legendary boxer Mike Tyson. Iron Mike Tyson was an animal that was knocking off heads left and right in his prime. Tyson banked on his aggressive boxing and made a name for himself as the baddest man on the planet. So, when a representative in the house rules committee meeting bought up Mike Tyson, he managed to silence opposition.
The House Rules Committee held a debate on 'The Protection of Women and Girls in sports act of 2023'. During the whole debate, different representative put forth their case for allowing and banning the participation of transgender athletes in the women's category. Representative Ralph Norman then proceeded with a simple question that silenced the room. " If Mike Tyson identifies as a female, should he be allowed to box," said Ralph Norman. His simple question left everyone speechless and ended the debate on the spot.
Given the propensity of prime Tyson to destroy male fighters, the female boxing division would be in huge trouble if Tyson did hypothetically box in the female division. The discussion since then has gone viral and people all over the internet are supporting Ralph Norman on the debate.
Related : "There's no way!" Joe Rogan in disbelief after discovering Mike Tyson smokes $40000 worth marijuana a month
Fans react to US representatives statement on Mike Tyson fighting biological females in VIRAL clip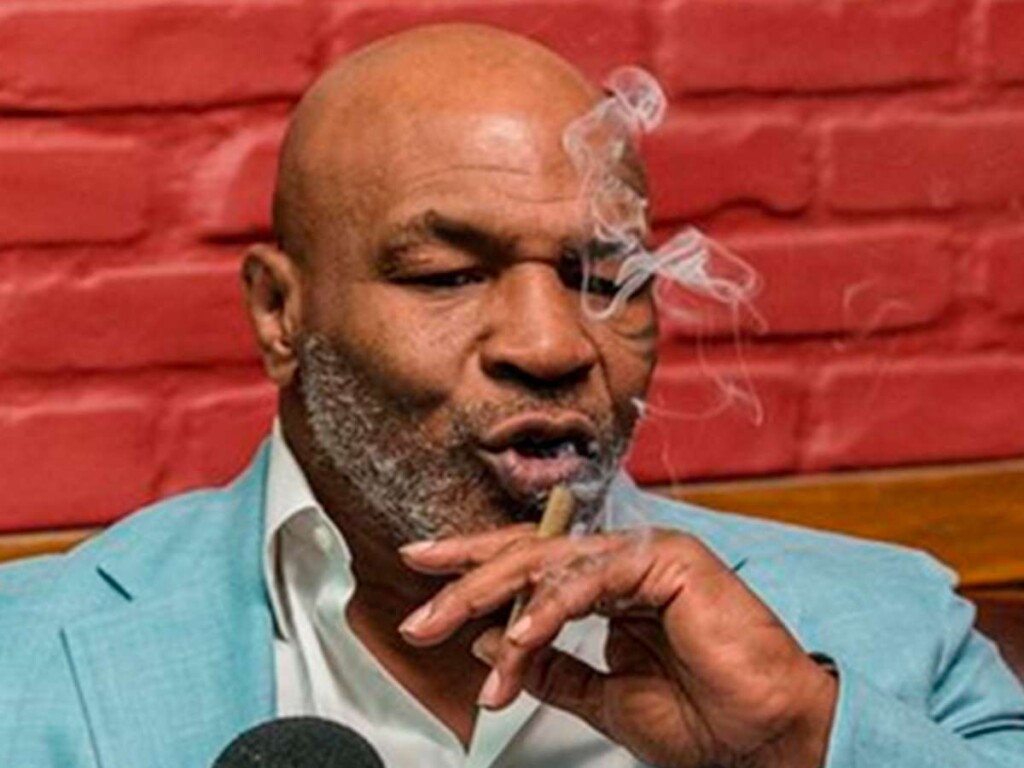 A recent debate on ' The Protection of Women and Girls in Sports Act 2023′ has taken the internet by storm. The committee discussed the ban of transgendered athletes from participating in women's sports. The discussion mostly revolved around transgender athletes like swimmer Lia Thomas entering women's sports and breaking records. However, a question from representative Mark Norman managed to puzzle the opposition.
During the debate rep. Mark Norman presented the opposition with a simple yes or no question. "If Mike Tyson identifies as a female, should he be allowed to box?" said Norman. The opposition was completely puzzled by the nature of the question and was not able to answer with a simple yes or no. This clip from the debate has gone viral and the internet is expressing their outrage. Many fans took to Twitter and revolted against the inclusion of transgender athletes in woman's sports. " Liberalism is a mental disorder," posted one user.
Mike Tyson in the boxing ring was an animal that even pro male athletes could not handle. If hypothetically, accomplished athletes do enter women's sports, then they will end up breaking all records. Another great example of this is transgender athlete Fallon Fox, who managed to put on dominant performances against women inside the octagon.
In case you missed :