Jake Paul's victory over Anderson Silva has generated a lot of attention, with rumors and speculations spreading online claiming the fight was rigged. Few individuals are attempting to minimize Jake Paul's accomplishment. However, Joe Rogan believes the YouTuber turned boxer victory to be legit.
In the recent episode of the Joe Rogan Experience, Joe Rogan dismissed all the claims of the fight being fixed and explained in detail how Jake Paul managed to knock out Anderson Silva. He continued saying that rather than the right hand that barely hit, it was Jake's stepping jab that knocked Anderson out.
Joe Rogan said, "Some people are trying to say that the fight was fixed because of the knockdown…I just want to explain to people this is what happened, Anderson moved forward to Jake Paul and Jake Paul hit with a sort of a stepping jab and caught him right on the chin…But it looks like the right-hand doesn't connect, it doesn't connect but the left hand is what f****d him up."
Jake Pual managed to knockout out Anderson Silva in the eighth round of their fight back in October. The youtube star's boxing-winning run now stands at six matches after defeating "The Spider". Jake Paul has also managed to defeat the likes of Ben Askren(former Bellator and ONE Championship welterweight champion)and Tyron Woodley(former UFC welterweight champion) in the boxing ring.
Read More: "Leading People Away From God"- A furious Bryce Mitchell challenges Joe Rogan and Neil deGrasse Tyson to debate him on the Flat Earth Theory
Bert Kreischer explained to Joe Rogan why Jake Paul is a great athlete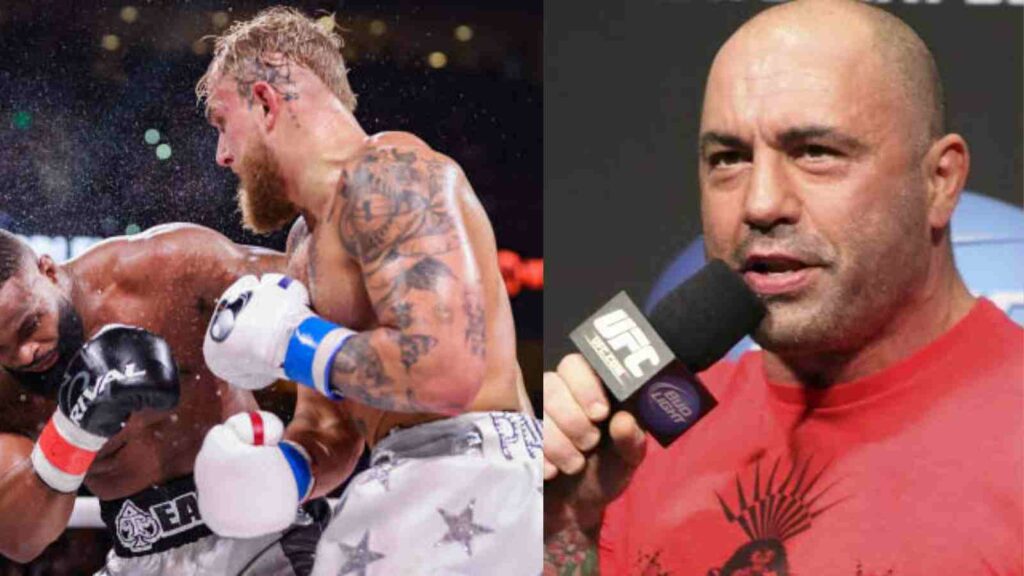 Jake Paul's recent achievements inside the boxing arena have managed to impress American Comedian, Bert Kreischer. Appearing on the recent episode of the Joe Rogan Experience, he spoke highly about the Youtube star.
Bert said, "He is a great fighter… Like you can deny that the dude is f*****g athletic as f**k. But people size you up by based on what they you as the first time. So they see you as a Disney guy and then they go, you'll never be a fighter."
Also Read: Joe Rogan comments on the legitimacy of some of the most popular MMA figures including Bruce Lee and Michael Jai White
Joe Rogan seemed to agree with Bert Kreischer, who asserted that the YouTuber-turned-boxer is a real athlete who is getting better with each fight and people should not discredit him because he is a YouTuber.
The victory of Anderson Silva has been hailed as the biggest triumph of Jake Paul's in-ring career as he continues to make a name for himself. The 25-year-old even challenged well-known fighters like Canelo Alvarez and Nate Diaz to a fight after his victory at Desert Diamond Arena.
Also Read: Joe Rogan is furious over the change of actors in House Of The Dragon