Since it's existence, the sport of boxing has garnered the attention of people around the world. While fans tend to enjoy the fights from various different weight classes, the heayvweight division holds a special place in everyone's heart. One man who has currently made all the noise in the same division is British heavyweight Tyson Fury.
Heavyweight boxing has seen the likes of Muhammad Ali, George Foreman, and Sonny Liston dominate in the ring. However, it can arguably be said that Tyson Fury is a name who is right up there with the legends. Fury with his sublime technique has been undefeated in his professional boxing career. Most recently, the British heavyweight came in light for his two consecutive victories over Deontay Wilder.
While Fury has a lot in common with great boxers, 'The Gypsy King' also shares his name with heavyweight legend Mike Tyson. Apparently, this is not a coincidence, and Fury narrated a story about the same.
Related: "Longtime coming"- Tyson Fury declares he's enjoying retired life
Tyson Fury explains the story behind his name to Mike Tyson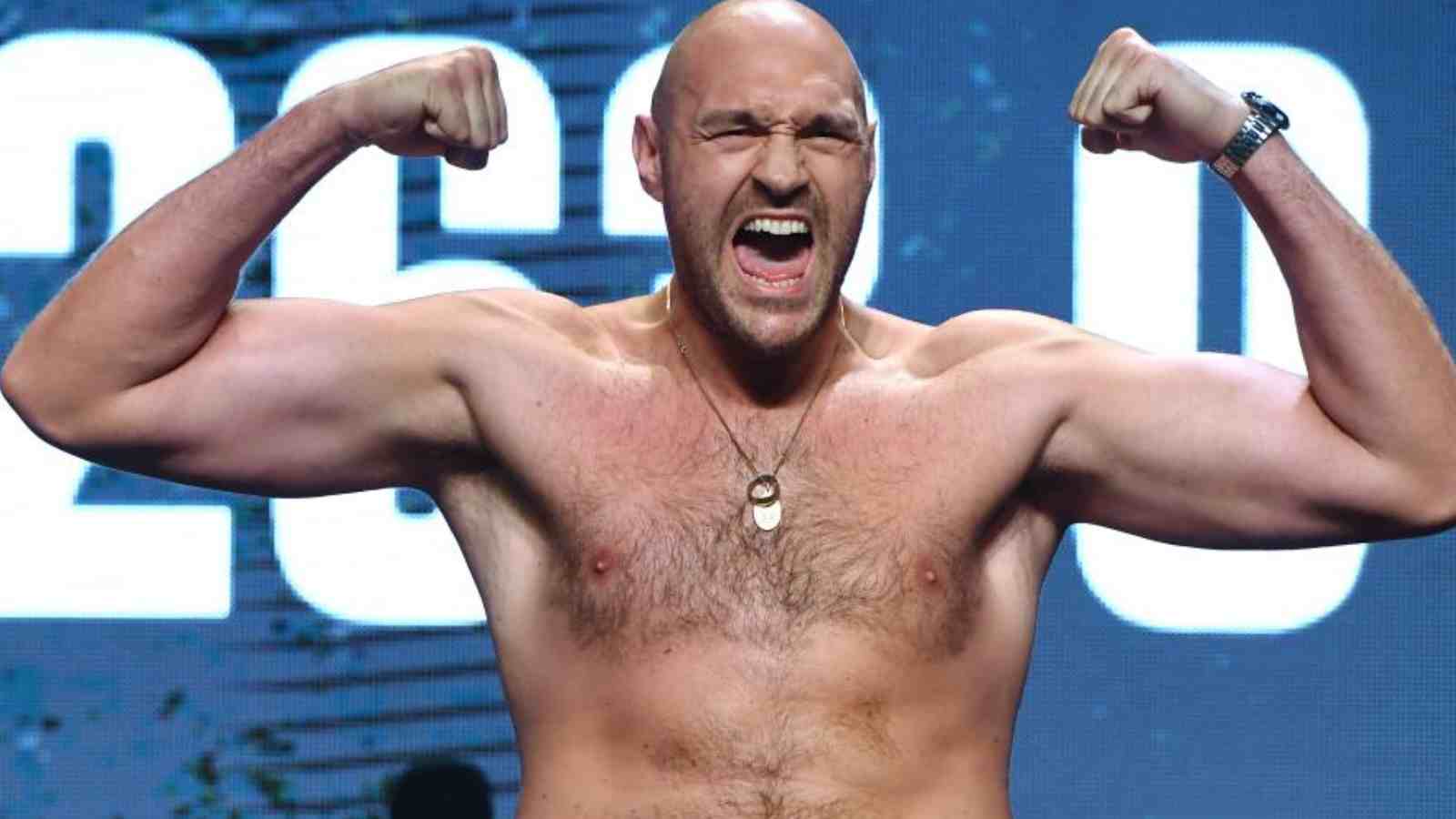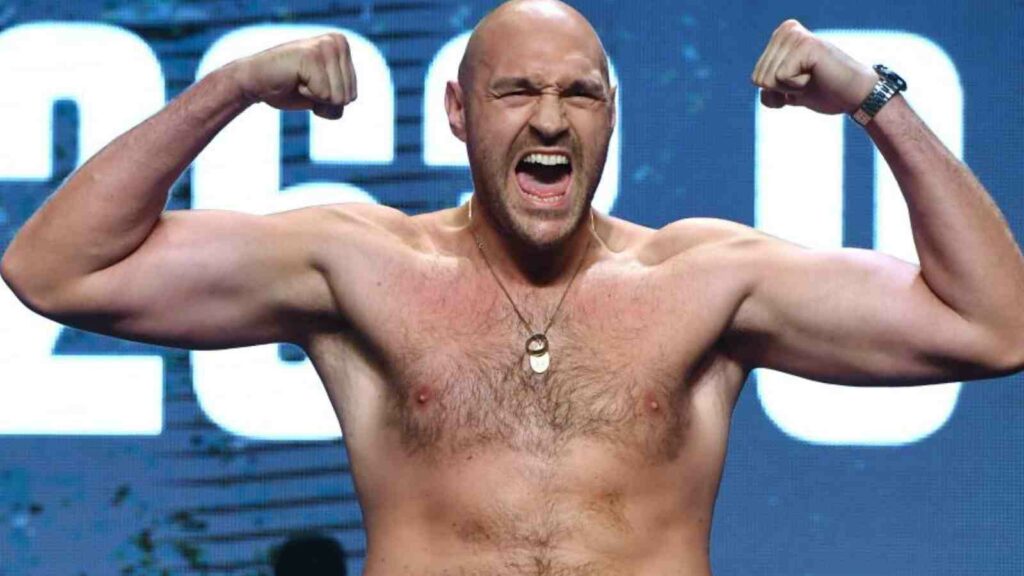 Not many in boxing created the aura Mike Tyson managed to create. Known for his vicious power and boxing skills, 'Iron Mike' was a man who was loved by many. This was also the case in Tyson Fury's household which led to the undefeated boxer getting his name.
During Fury's appearance on Hot Boxin' with Tyson, 'Iron Mike' asked Fury about his name. "The Gypsy King' answered, "I'll tell you how it happened. My dad was a professional boxer in the late 80s, early 90s – heavyweight. And his hero was you. So when I was born 12 August 1988, I came into the world and I was eight weeks premature and I was dying, I wasn't supposed to live."
The WBC heavyweight champion continued, "And when I lived, my dad said, 'I'm going to call you after my favourite heavyweight, Tyson. And the doctor said, 'No, that's not going to be a good name, he's not going to be very big this guy. I only weighed 1lb in weight, I was tiny. And I grew up to be 6ft 9 and 265lbs!"
Also Read: 'Unlikely without Dana having control'- Eddie Hearn doubts the feasibility of the Fury fight despite Francis Ngannou's refusal to re-sign
Fury's story serves as an inspiration to many people around the globe. From fighting for his life, to later succesfully combating mental health issyes, 'The Gypsy King' has prevailed through it all. What do you think of this beautiful story narrated by Tyson Fury? Let us know your thoughts in the comments below.
Also Read: "We know how this story ends"- Dana White on a boxing fight between Tyson and Francis Ngannou