Former American President, Donald Trump once pardoned legendary Jack Johnson over a 100-year-old case. Johnson is one of the most influential individuals in the history of boxing. Johnson became the first-ever black boxing champion back in the days when it was vastly considered a white people's sport.
The fighter forced his way through several adversities to achieve greatness against the whole world. Back then, black fighters weren't allowed to fight for the championship, but Johnson's dominance made him a default challenger. After winning the belt, Johnson received a lot of attention and made many enemies. White purists at that time couldn't accept the fact and made a plan to imprison Johnson.
The case was made in 1913 convicting Johnson for transporting a white woman across the borders. The jury including all white members gave the fighter a jail time of a year. To avoid imprisonment, Johnson had to flee the country but ultimately served a sentence later in his life. 
This case has been around for a long time until, in 2018, Donald Trump finally signed the order pardoning Johnson. Many boxing legends, including Hollywood superstar Sylvester Stallone, were few of them who brought this case to Trump's attention. 
Read More: Watch: Donald Trump's 'cold a**' reaction to Conor McGregor's leg break at UFC 264
Donald Trump shares his view on the historic case of Jack Johnson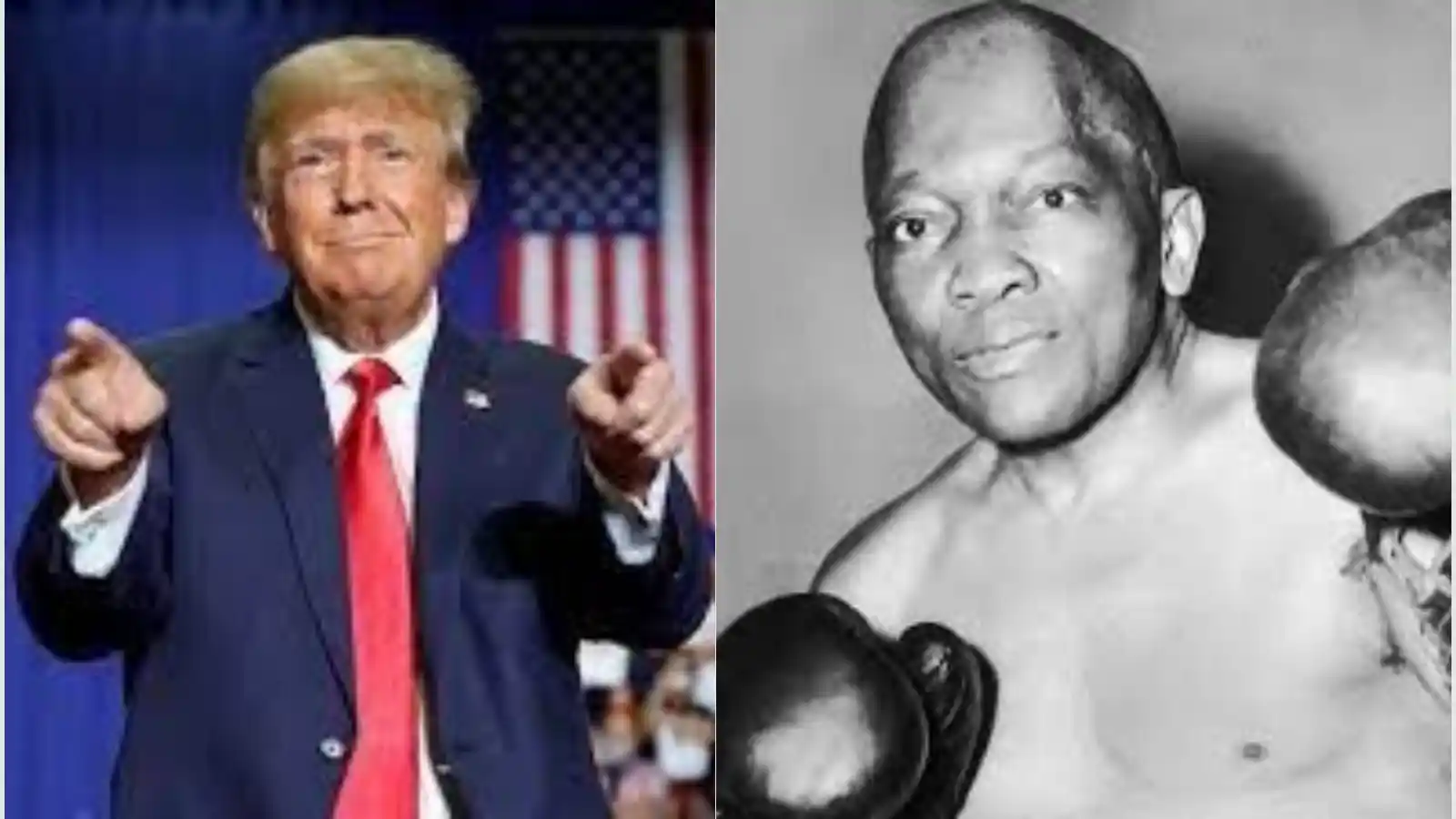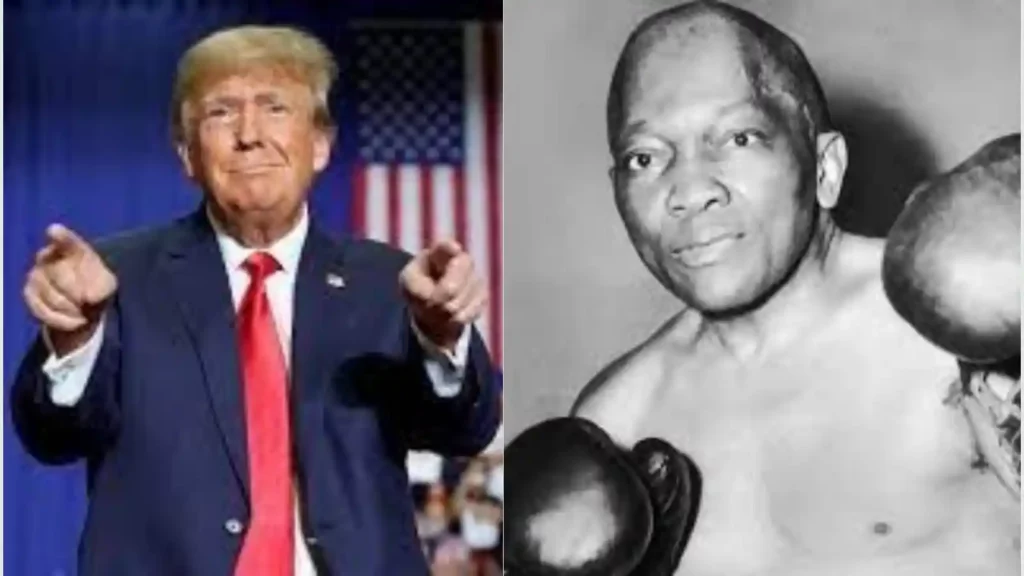 Former US president Donald Trump has a huge history behind him of being accused multiple times of being racist and considered a white supremacist. However, Trump has repeatedly shut down all those accusations. Many who worked with him also spoke highly about the former president. However, signing the pardon for Jack Johnson is definitely considered a good deed from Trump. 
"A truly great fighter. He had a tough life but served 10 months in federal prison for what many views as a racially motivated injustice," said Trump while talking about the infamous case of Johnson. 
Also Read: Herschel Walker HARSHLY calls his son 'an alien from x-files' and blames his wife for her 'awful genes'
Johnson became the world heavyweight champion in 1908 and changed the way people looked at black celebrities then. He was beating white fighters, driving luxurious cars, wearing tailored suits, and dating white women. 
The woman Johnson transported was Belle Schreiber, a former prostitute who was one of Johnson's lovers. The conviction charges tainted his legacy, however, the fighter was always spoken highly of by other popular boxers. 
Also Read: Martina Navratilova compared Donald Trump's presidentship to the communists in Czechoslovakia finding the latter government better for its citizens