Back in 2015, Mike Tyson visited the Glendale Fighting Club to watch Ronda Rousey train. The moment the boxing legend entered the club, he saw Ronda throwing her coach to the ground. Iron Mike was awestruck by this scene as Rousey again hip-tossed her instructor with the same brutal technique.
The two were compared by UFC president Dana White, who was also present there. According to White, no other fighter in combat sports has distinguished themselves from their rivals more than Tyson and Rousey during the previous 30 years.
Speaking about Rousey, Mike said, "Ronda, she's a lady. Polite, kind, sweet, and adorable…But her whole barometer is, she's a killer. She has that killer aura, meaning anything is capable of happening. Whoa! That's exciting before the fight even starts. I think of myself when I watch her.".
Even though Tyson retired from boxing in 2005, when he watched Rousey training, he recognized parts of himself in her. Rousey was undefeated in 11 fights during that time and was undoubtedly the best women's fighter on the planet.
Related: The time a 13-Year Old Mike Tyson was almost shot dead by legendary coach Teddy Atlas
Brendan Schlub recollects Ronda Rousey's loss against Amanda Nunes and compares it to Mike Tyson's loss to Buster Douglas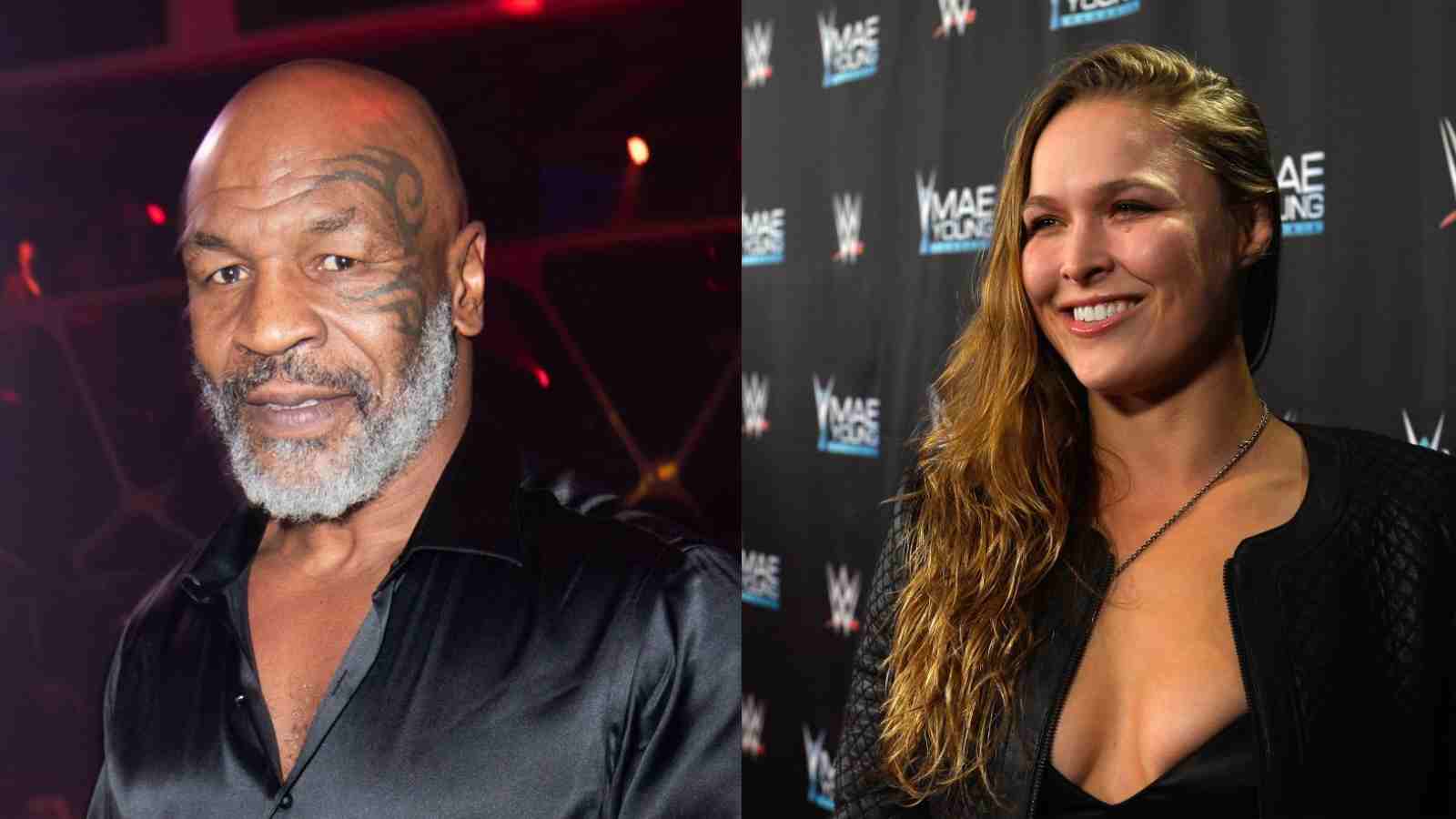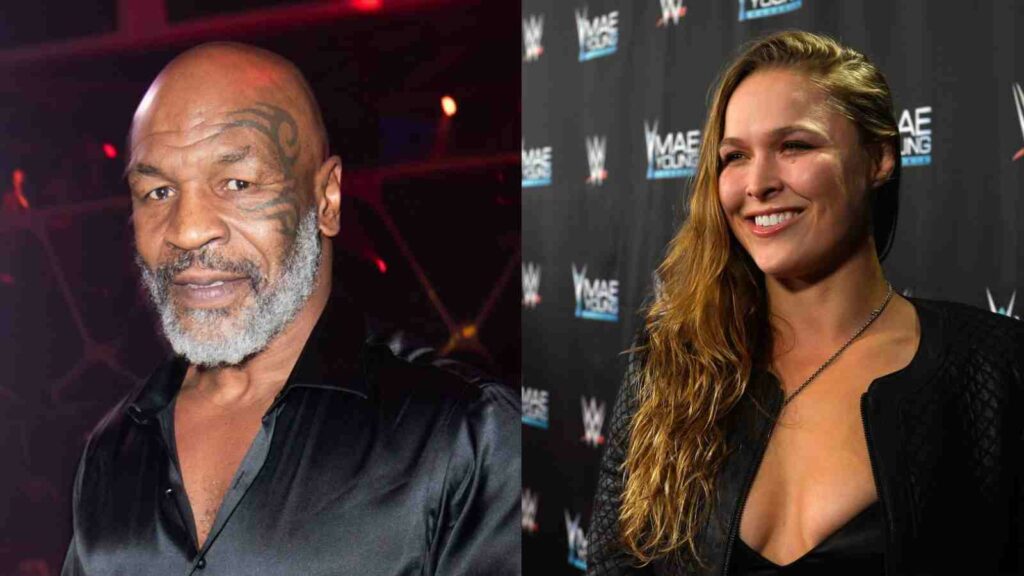 Former UFC heavyweight Brendan Schaub recently examined Ronda Rousey's 2016 title match against Amanda Nunes. In an interview on his youtube channel, Schaub said that Rousey's instructors may have gone to her head before the title match.
Schaub asserts that Rousey's coaches must have thought the shocking defeat to Holm was a mistake. They compared her defeat to that of Tyson's infamous loss against Buster Douglas. After that match, Tyson went unbeaten for almost seven years. They probably believed that she would bounce back as Tyson did. Unfortunately for Rousey, her UFC career never fully rebounded since she lost in a far worse way.
Also Read: "Get him for me" – When Mike Tyson fulfilled Muhammad Ali's only wish of beating Larry Holmes
He said, "You know, your coaches are telling you you're Mike Tyson…she(Ronda) was such a legend and this be your last outing… it's not even a fight…after that first punch it already over …she(Nunes) hit her (Ronda) whole demeanor." Everyone believed that Ronda would easily beat Ananda to capture the gold but he reality she was destroyed by Nunes within one minute of the bout. No matter how her career ended she will go down as the fight-ever women Bantamweight fighter in the UFC and the first woman fighter to enter the UFC hall of fame.
Also Read: "Can't see him lose" – Legendary boxing coach Cus D'Amato predicted Mike Tyson's exceptional career before anyone else