Jack Johnson is one of the most reputed Heavyweight boxers of all time. The fighter was the first-ever black champion when white supremacist was at their peak. Black fighters at that time weren't considered the same as white fighters however, Johnson didn't give up. The fighter beat everybody until he got his hands on the title.
His legacy is well known among other old-school fighters, Johnson was someone when Muhammad Ali used to look up to. Ali once in an interview revealed that he has always been highly inspired by Johnson for what he stood for.
Ali mentioned that Johnson had the guts to fight and beat white fighters when the whole black race was under severe prejudice. Ali called Johnson the greatest fighter of all time, and in comparison to himself, Ali referred to Johnson as extremely wild. 
He said: "Jack Johnson was a big inspiration because of what he did outside of the ring. He was so bold. Jack Johnson was a black man back when white people lynched negroes on weekends. He was bad. Back in 1909, man. Jack Johnson was the greatest, he had to be the greatest of all. I know I'm bad but he was crazy."
Ali himself was a very polarizing figure and his legacy is a whole lot similar to Johnson's. Both fighters were ahead of their time and didn't back down from fighting for their rights.
Read More: Jack Johnson: A Rough and Rowdy boxer who broke the color line, caused riots and became a civil rights inspiration
How Jack Johnson inspired Muhammad Ali?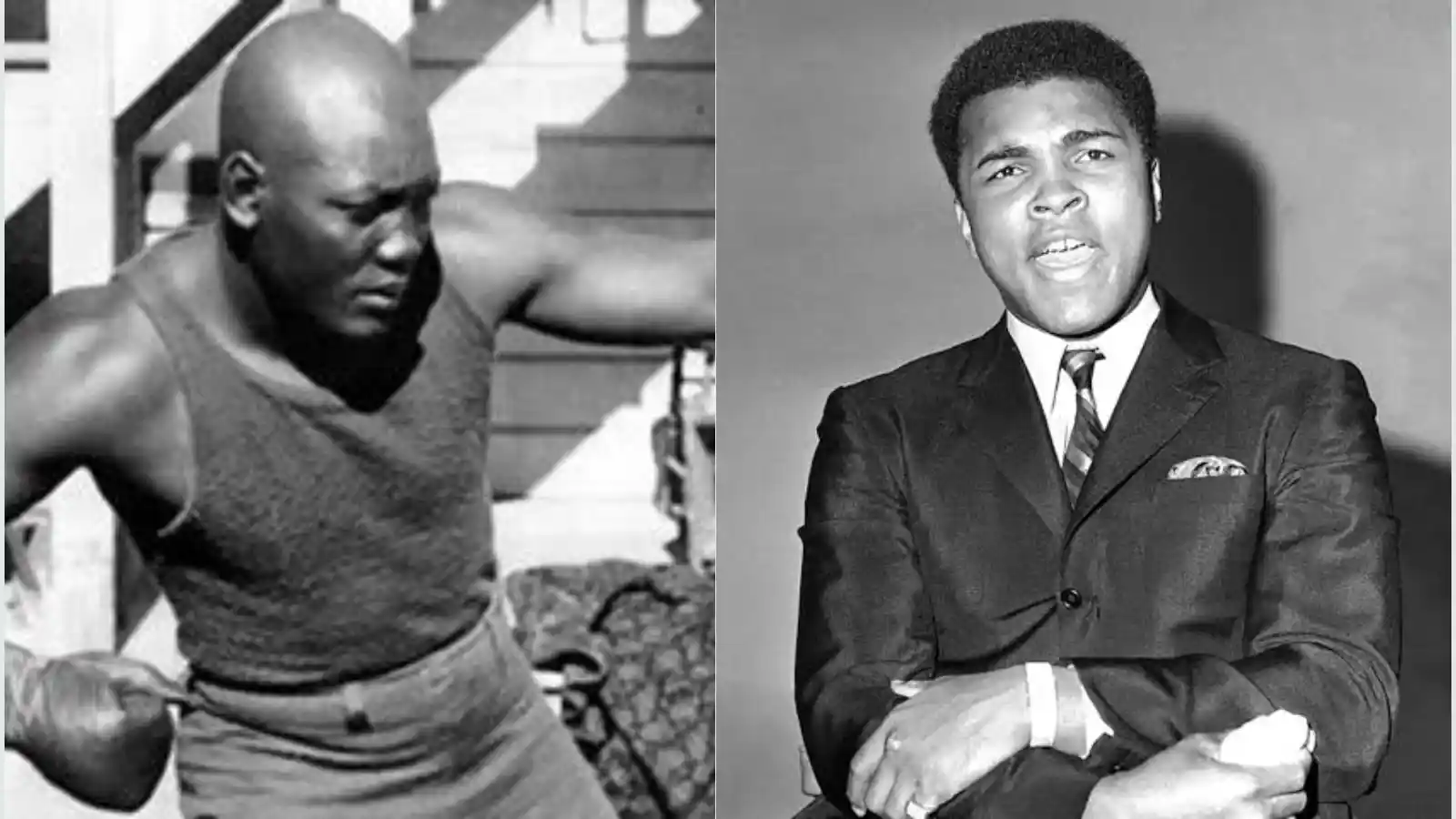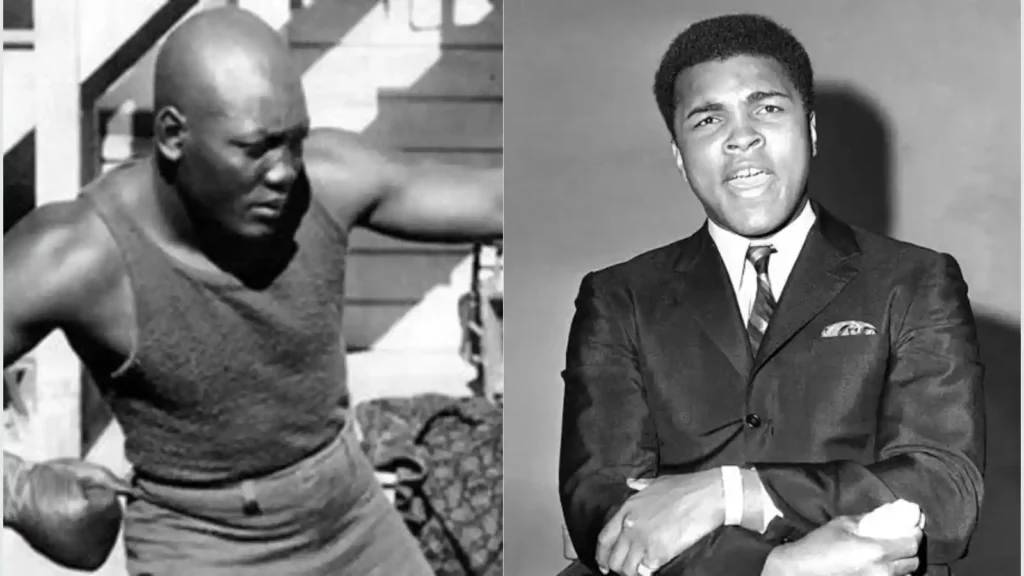 Johnson back in the day was absolutely unstoppable and despite others' interference, he gave his best and challenged for the heavyweight championship. He managed to get that belt at a time when black people were not considered equal. His dominance inside the ring was never liked by white people who frequently wanted the fighter to lose. Jackson used to get death threats to deliberately lose the fight, but he never gave up on the pressure.
This is very similar to what, Ali did during his prime fighting for his beliefs and rights. American Filmmaker, Ken Burns who made the documentary 'Unforgivable Blackness', also revealed how much Johnson impacted Ali.
Also Read: Tommy Burns: The Shortest and Only Candian Heavyweight Champion
"For more than thirteen years, Jack Johnson was the most famous and notorious African-American on earth," said Burns. This was a man who Ali emulated. But Muhammad did his fighting in a decade dedicated to civil rights. On the other hand, Jack Johnson did it in a decade when African Americans were lynched more than at any other time.
Johnson was the first black fighter who made it possible for others after him to take their chances and hold their ground against discrimination. His contribution to boxing history is unparalleled.
Also Read: When Donald Trump pardoned the first-ever black heavyweight boxing champion with a racially tainted criminal conviction