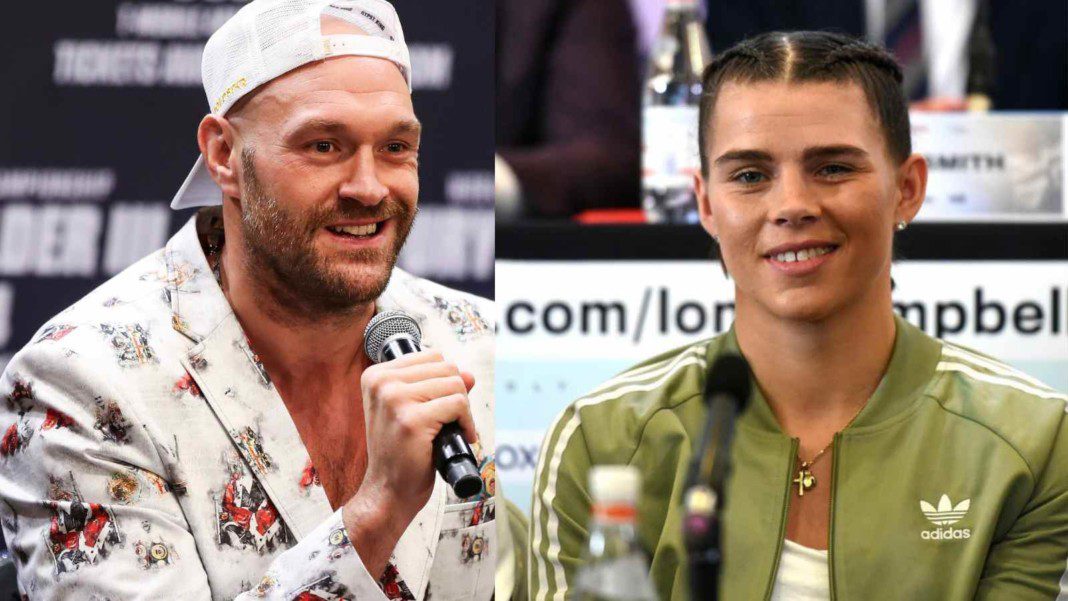 Tyson Fury jokingly challenges WBO female middleweight boxer, Savannah Marshall, in a cross-gendered matchup. The fighter even offers to cut weight to make the fight happen.
Heavyweight boxing legend Tyson Fury is having the time of his life coaching his younger brother Tommy Fury for his upcoming boxing bout against YouTuber Jake Paul. Tyson is coming off a win against Deontay Wilder, sealing off their trilogy with a banger of a fight. In a recent interview with iFL TV, talking about a possible matchup with Joe Joyce, Fury said he would rather fight the female middleweight champion.
"I'm not really interested in fighting Joe Joyce," said the Gypsy king. "I'm probably looking at someone like Savannah Marshall to fight in a cross-gendered heavyweight championship match-up. That is more interesting to me. I really do rate Savannah as a fighter and I think she is an unbelievable fighter and I'd be interested in making the fight, to be honest."
Tyson Fury will fight either Anthony Joshua or Oleksandr Usyk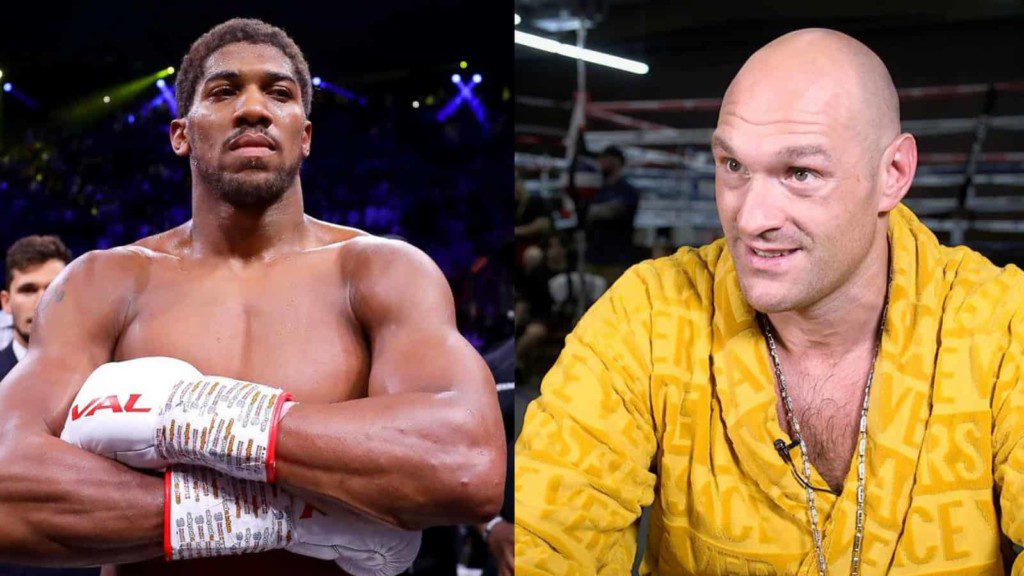 "She's a big girl and super-middleweight I think. So, I would come down to like 17 stone from 20 and she could come up from like 12 stone or something and do a cross-gender fight. I am being serious," joked Fury about the Marshall matchup. The fighter later clarified that there are only two names that interest him and they are Anthony Joshua and Oleksandr Usyk.
"I've always said that I am only interested in two fights, Anthony Joshua and Oleksandr Usyk. Apart from that, I'm not interested," said the Gypsy King talking to iFL TV. Joshua was scheduled to fight Fury in 2021 but the fight was called off due to the Deontay Wilder trilogy.
"But I'll be looking forward to that fight with Savannah if Usyk and Joshua don't happen. The challenge is out there Savannah. Take it up," said Tyson Fury. Looks like the ball's in Marshall's court now. Who do you think wins a fight between Fury and Marshall?
Also read Watch: Tommy Fury and Jake Paul exchange some heated words in their recent press conference
"I'm shaking," Jake Paul ambiguously reacts to Tommy Fury's motivated tweet to threaten Paul of losing ahead of their Dec. 18 fight