India are feeling the heat against Australia in the World Test Championship (WTC) Final. The Australian batting pair of Steve Smith and Travis Head irritated the Indian bowlers to the core as they put together 285 runs for the fourth wicket. However, the partnership was finally broken by Mohammed Siraj who got Head caught behind the wicket. But not before the batter scored a massive 163.
While Travis Head stole the show with his aggressive batting approach, Steve Smith silently did his job. The batter scored his 31st hundred while playing second fiddle to Head. The stylish batter hit Mohammed Siraj for a couple of boundaries to kickstart the proceeding on Day 2 and get to his nith century against India.
After receiving this thrashing, Mohammed Siraj was left frustrated and it came out on the next ball when Smith pulled out of his stance as the pacer was almost about to deliver the ball. As Siraj was almost near the popping crease and was getting ready to deliver the ball, Smith faced an issue with the sight screen and pulled out of his stance. This irritated Siraj who threw the ball at the batter. 
Also Read: Ravi Shastri slams Rohit Sharma for his "negative mindset" during WTC Final against Australia
Fans school Mohammed Siraj for his unruly behaviour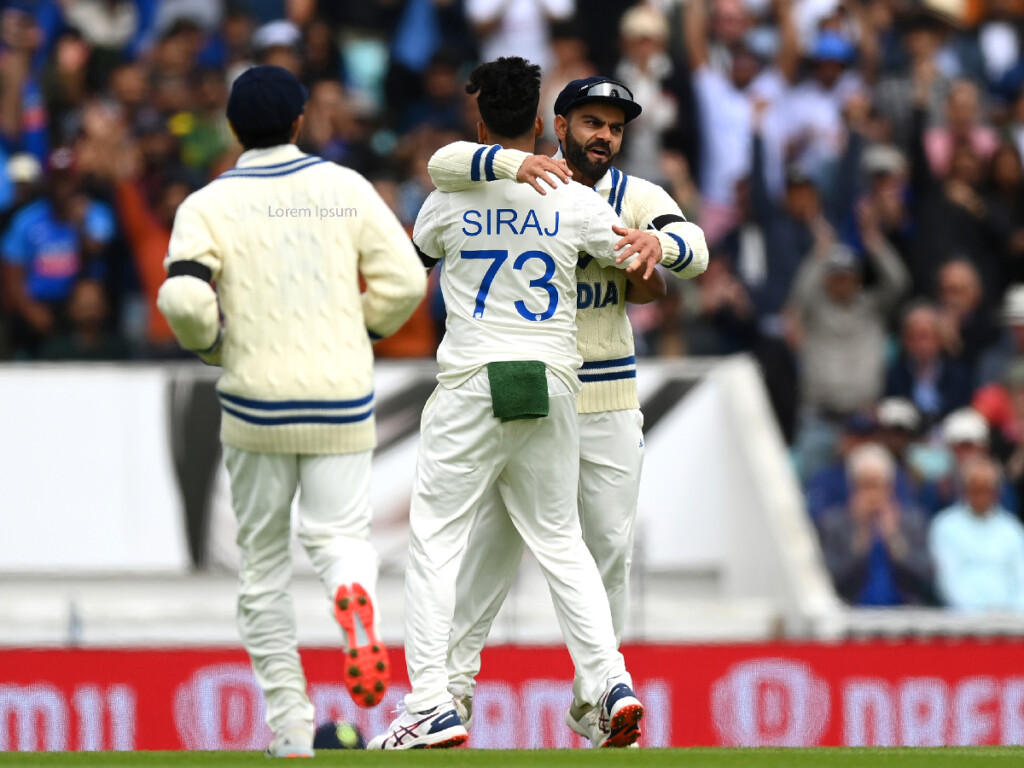 The pacer also gave an angry look to Smith and this on-field behaviour of Siraj did not go well with the fans on Twitter. They criticized the bowler for his unruly behaviour towards Smith and some also demanded his suspension.
Check out the reactions here.
However, a few defended the pacer saying the frustration was understandable.
While Siraj's behaviour might be questionable, fans' divided opinion indicates that there are always two ends of a spectrum. Nevertheless, India need to disturb Smith's concentration and find a way to dismiss the batter.
In case you missed!