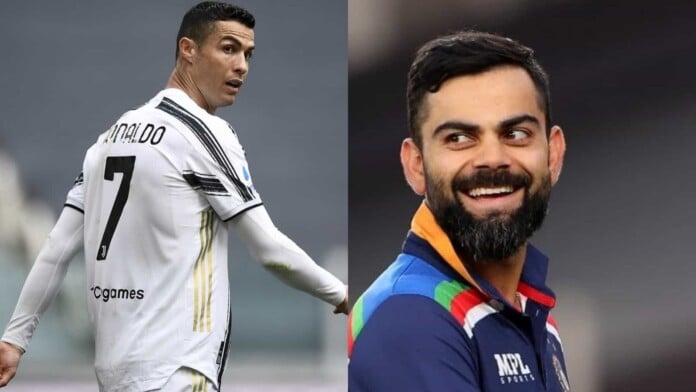 Virat Kohli is without a doubt, the biggest superstar in the world of cricket. The Indian cricket captain is one of the greatest to ever play the game and his on-field persona inspires huge fan following. If one has to name a counterpart in football to Kohli at present, it has to be Juventus and Portugal star Cristiano Ronaldo who is also widely admired around the world for his passion towards the game.
While Kohli and Cristiano have never met in real life, the former has often shared his admiration of the Portuguese footballer. He had said in a past interview as quoted by Goal, "Cristiano Ronaldo (the player outside cricket you idolize). There are many great athletes. There are so many people you look up to, who are amazing, but for a guy to turn up for big games that regularly. In the world of sport, there are very few people who can claim to have that kind of a mentality. That mental strength for me is inspiring every time."
Virat Kohli reveals he googled about Cristiano Ronaldo's transfer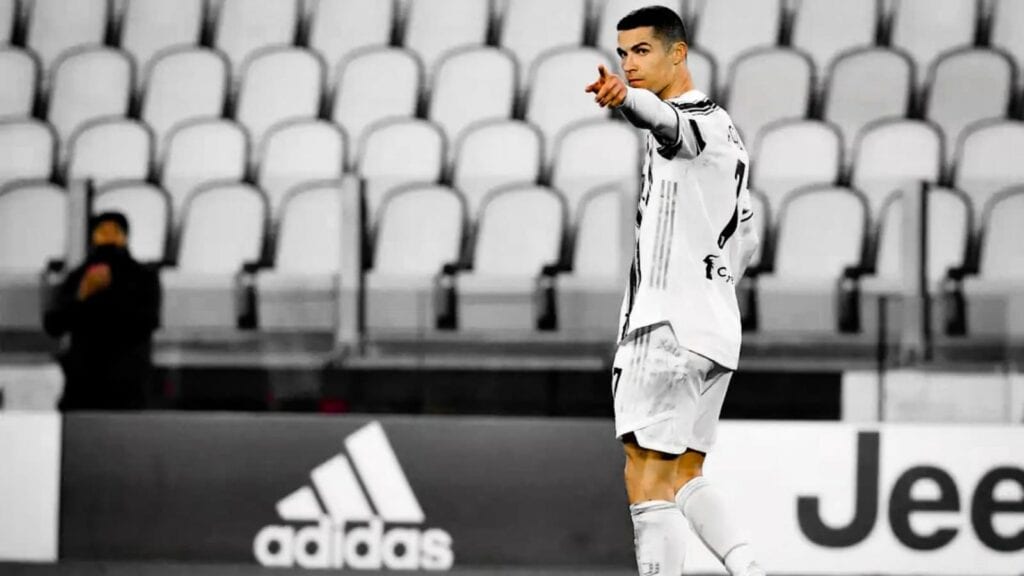 Virat Kohli had a Q&A session with fans yesterday on his Instagram handle. Among various other questions, there was a fan who asked about the last thing he googled about. The Indian cricketer's reply was 'Cristiano Ronaldo transfer'.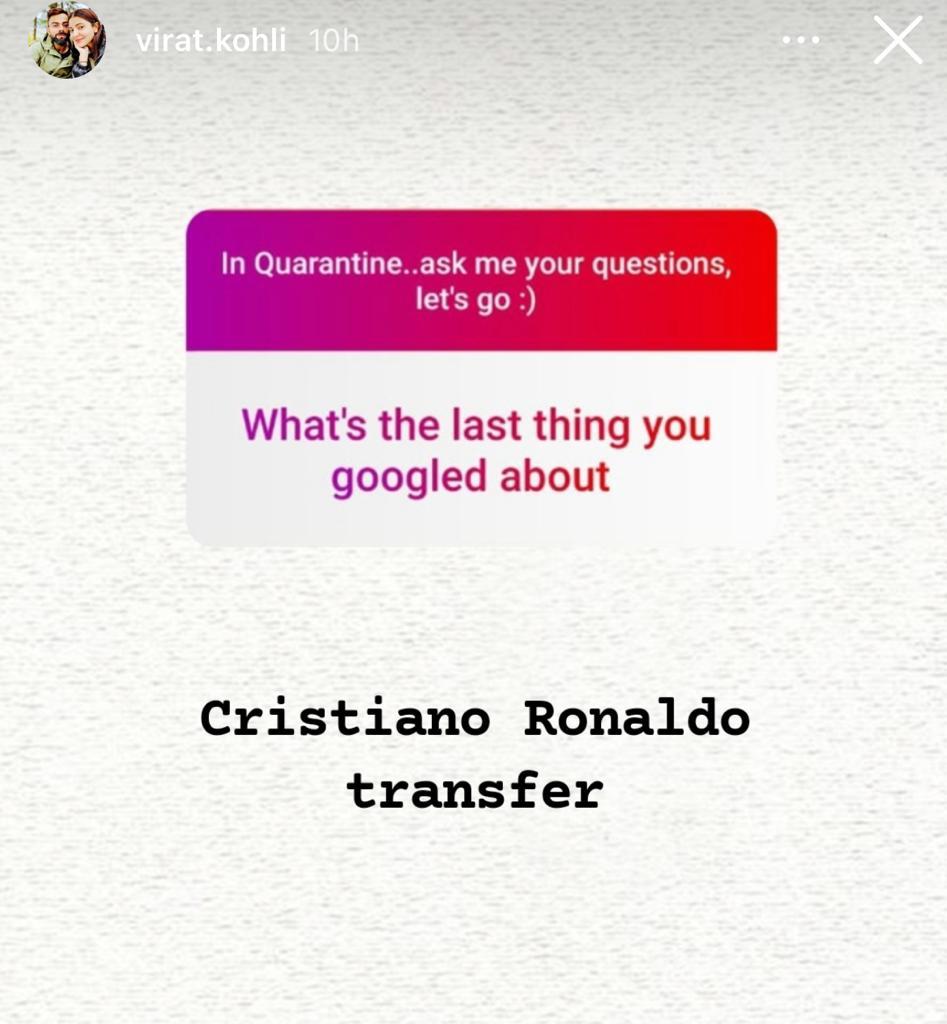 It is noteworthy that there are several reports and rumours surrounding Cristiano Ronaldo and whether he would leave his present club Juventus. The superstar is 36 years old at present and having failed to win the UEFA Champions League or the Serie A and with a change in manager at the club, it has been reported that the forward could be seeking a move away from Italy. The usual suspects have popped up as potential destinations such as Manchester United as well as his boyhood club Sporting CP or a move to USA to take part in Major League Soccer (MLS).
Also Read: India vs Sri Lanka team: Dhawan captain, Hardik at 5 but will best spinner make the ODI 11?
Also Read: Mumbai Indians all-time best IPL 11: Rohit or Sachin captaincy debate