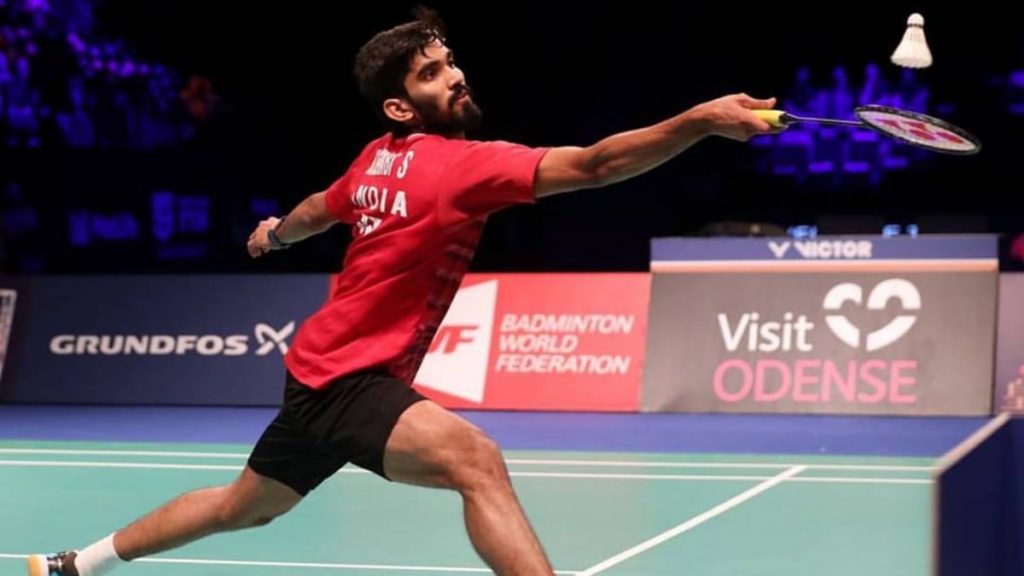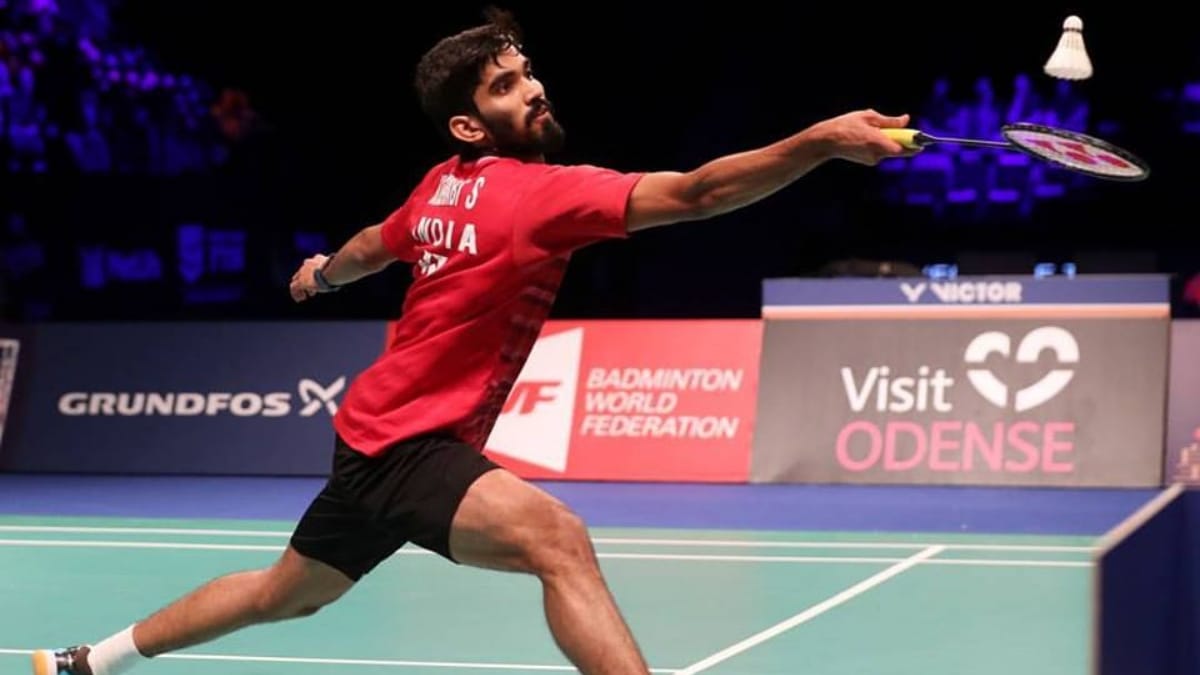 It was a mixed day for India at the Denmark Open 2020. Srikanth emerged victorious while Subhankar Dey and Ajay Jayaram exited the Super 750 event. World number 14, Srikanth Kidambi edged past Toby Penty of England in the first round of the Denmark Open 2020. Srikanth is off to a winning start with the return of badminton.
Srikanth looked in good form at the start of the match in the round 1 of Denmark Open. He maintained a good pace and attack and had a huge lead heading into the mid-game interval. He seemed too good for the Englishman. Post the mid- game interval, Toby came up with some really good strokes, pocketing some points before Srikanth closed the game 21-12.
The second game was quite contrasting. Srikanth just survived a scare to edge past Toby. Toby increased the pace and brought in more attack in his game. Srikanth's rhythm seemed lost. He lost many points. But soon he regained composure and fought back and closed the game 21-19, sealing the match in his favour.
"I started off well, but he was good in the second game. I'm playing after a long time. It's like an adventure. This situation is something new. I've never been away for this long, and I'm happy with the way it went," he told Badminton World Federation in a post match interview.
"The last time I played was at the All England where I lost in the first round, so I've not had much of match practice. But I think I'm slowly getting back."It will definitely take some time, as there are no tournaments after this one. There will be a pause in the season, so it might take time to get used to the match feeling."
Also Read: Denmark Open 2020: Lakshya Sen, Carolina Marin off to a winning start
Subhankar Dey and Ajay Jayaram crash out
The 27 year old Indian bowed down to Canadian Jason Anthony in a 40 minute encounter. The Canadian was quite dominant and in control of the game despite Dey's efforts. The Canadian won 21-13, 21-8.
Ajay Jayaram had a bad day at work too. He had a tough time against the Danish youngster and number 3 seed Anders Antonsen. Anders was off the a great start storming off to a 7-2 lead. Gradually Ajay fought back and caught up close until the mid game interval. However Antonsen was in great form and Ajay had not many answers to Antonsen's shots. The first game went to the Danish 21-12.
Ajay started off better in the second game putting some pressure on the third seed. The first half went quite close. Post the mid-game interval, the gap widened and Anders closed the match 21-14 in a total of 37 minutes.
Other notable results
Nozomi Okuhara beat Kirsty Gilmour 21-7, 21-19
Chou Tien Chen beat Victor Svendsen 21-16,21-11