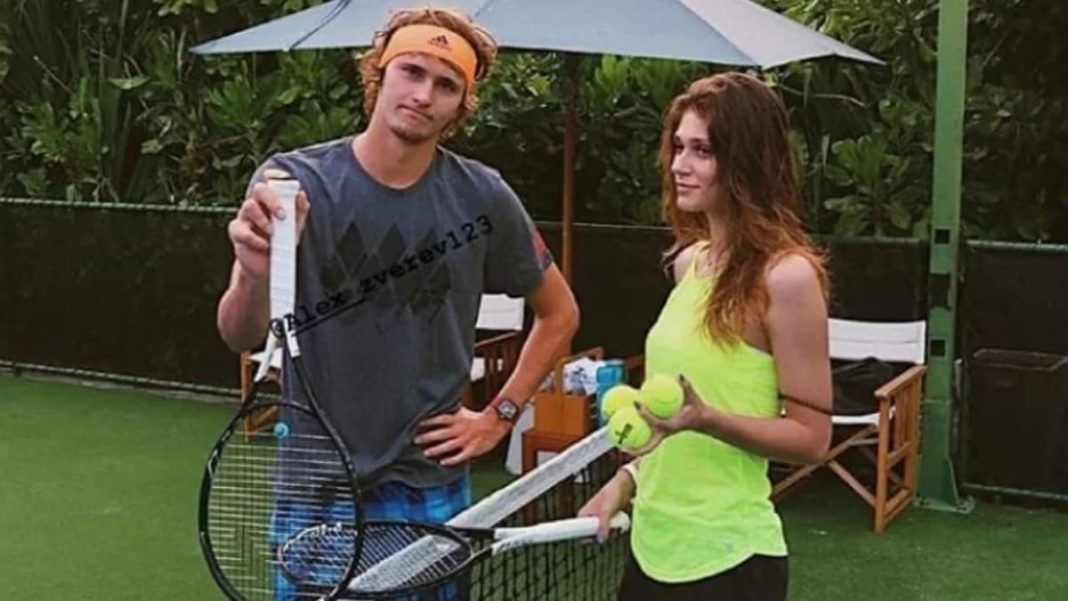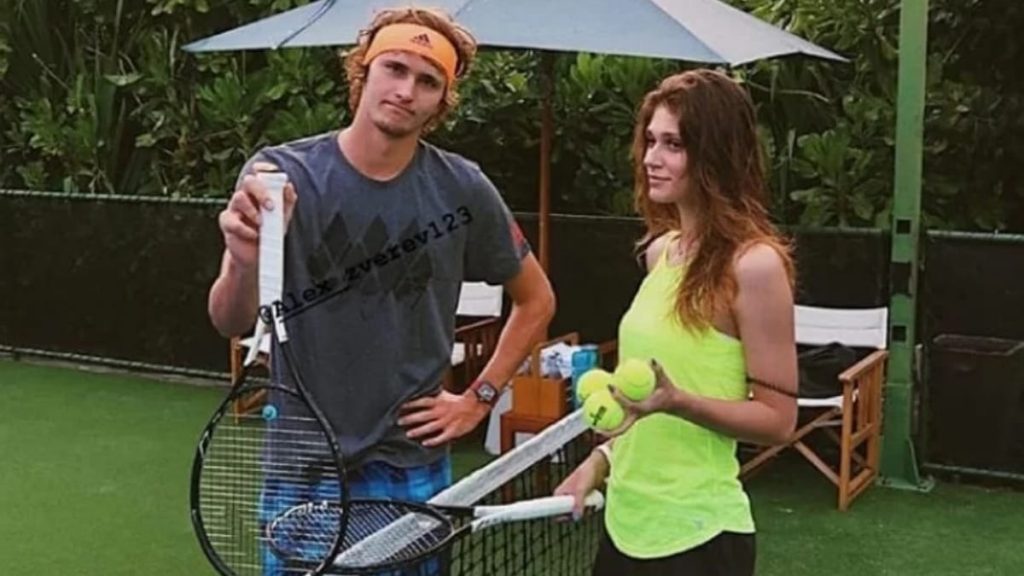 The German tennis player, Alexander Zverev, has enjoyed a great season. He recently won the Cologne 2 championship held in the indoor courts. However, the US Open 2020 runner-up is under scrutiny after a serious allegation against the 23-year-old player.
His ex-girlfriend Olga Sharypova wrote a lengthy post on her official Instagram handle. She named none but later confirmed to the Russian media that the allegations were directed towards Zverev.
Related: Alexander Zverev's ex-girlfriend Olga Sharypova raises 'domestic abuse' allegations against him
The last few days quite challenging: Zverev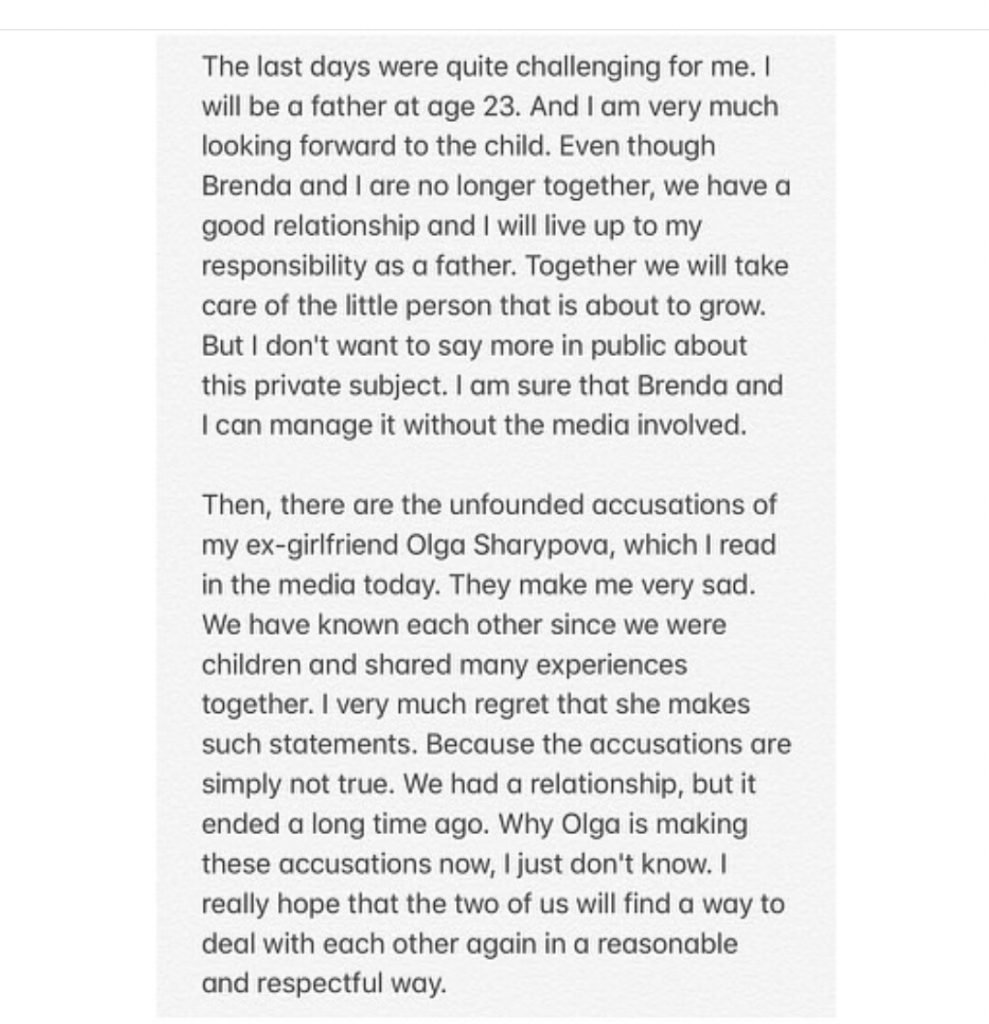 The duo, Olga Sharypova and Alexander Zverev were dating in late 2018. The duo were together at various events including practice sessions of Sascha at Shanghai Masters. Now more than a year after their split, Olga accuses former beau of abuse.
She posted a long note, replying to which Zverev has denied them, "The unfounded accusations of my ex-girlfriend Olga Sharypova…make me very sad," wrote Zverev.
"I very much regret that she makes such statements because the accusations are simply not true. We had a relationship, but it ended a long time ago. Why Olga is making these accusations now, I just don't know. I really hope that the two of us will find a way to deal with each other again in a reasonable and respectful way," he added.
Zverev also confirmed earlier, he is the father of the child, carried by Brenda Patea. Patea is his ex-girlfriend who is 10 weeks pregnant. "The last few days were quite challenging for me," he admitted.
The German player is also scheduled to play at the Paris 1000 Masters beginning next week. It will interest the fans to hear his side of the story, verbally from the player himself.
Also Read: Ex-girlfriend of Alexander Zverev pregnant with his child!