Twitch queen Amouranth is one of the most popular streamers on the platform, known for her unique content and engaging streams. While she is known to play a variety of games, including Valorant and Overwatch, Amouranth recently explained why she prefers Overwatch over Valorant. This article will delve into the reasons behind her preference and how it affects her streams.
In an interview with Essentially Sports, Amouranth recently stated that she prefers Overwatch over Valorant because it is "much easier to commit time" to. She elaborated that Valorant requires a lot of practice and skill to be good at. Whereas Overwatch is easier to jump into and requires less of a learning curve. Another reason Amouranth prefers Overwatch is that she enjoys the game's unique characters and gameplay style.
She feels that the diverse character roster in Overwatch offers more opportunities for her to experiment with her streams and keep her content fresh. She believes that the game's unique gameplay mechanics and hero abilities make it more exciting to play and watch.
Amouranth's preference for Overwatch over Valorant comes down to a combination of factors, including the game's easier learning curve, unique character roster, exciting gameplay mechanics, and supportive community. While both games can be enjoyable, Amouranth's choice of Overwatch speaks to her preference. As a popular streamer, her insights into the gaming world and her preferences can offer valuable insights into the gaming community's dynamics.
Related: What is McCree's new name in Overwatch?
Role of streaming in the popularity of Gaming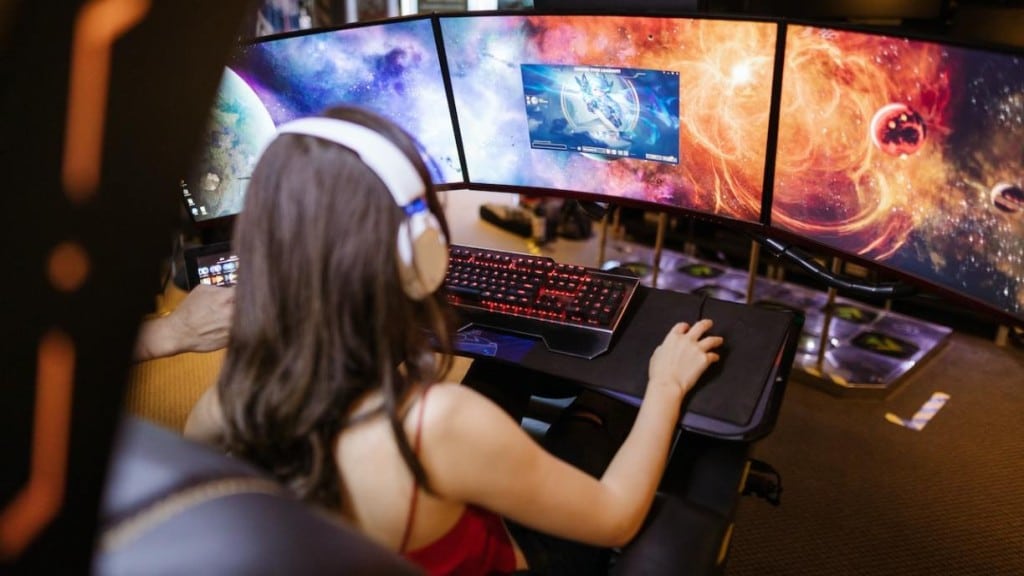 Online streaming platforms like Twitch has made gaming more popular than ever. Streamers like Amouranth have gained large followers by playing games and interacting with their audience in real-time. This article explores the role that streaming has played in the popularity of gaming.
Streaming has become an essential part of the gaming industry. It allows gamers to showcase their skills and interact with their audience in real time. Viewers can watch and participate in live gaming sessions from the comfort of their own homes. Streamers like Amouranth have capitalized on this trend, earning money through subscriptions, donations, and sponsorships.
Overall, streaming has transformed gaming from an individual to a communal experience. Amouranth and other streamers have gained immense popularity by engaging with their audience and creating a sense of community. It has also opened up new opportunities for gamers to monetize their skills and has contributed to the growing interest in gaming. The impact of streaming on the gaming industry is expected to continue to grow in the future.
In case you missed it:
Fortnite update V24: Changes, New rewards, and more
FIFA 23: How to complete the Khvicha Kvaratskhelia Serie A POTM SBC