Two of the biggest internet celebrities are coming together to put on a hit show for the combined audience. Fans can soon see iShowSpeed and Kai Cenat together on a show exclusively on the streaming platform Rumble. Both of these youngsters were together in a music video but now it is time to take things to the next level. Kai Cenat was in recent news given his ban from Twitch for over a week which was then lifted. But this came at the cost of heating the already constrained relations with the streaming giant.
Given all the circumstances Kai Cenat remains the fourth most followed streamer on Twitch regardless. While on the other hand, Ishowspeed is permanently banned from the streaming platform and only streams on YouTube.
Given all the ruckus that has been going around, Rumble and the streaming platform didn't hold back to brew their tea over the heat of the situation. Rumble is a platform that gives creators a wide range of freedom regarding their content without censoring too much of the content. This is the reason the streamers are not worried about their content on the platform. Both creators have agreed to a deal with the platform to live stream a show together. However, it doesn't mean that they will be barred from streaming on their own platform.
Related- "This sh*t is fu*king horrible" Adin Ross Reacts to IShowSpeed and Kai Cenat's new single "DOGS"
"Rumbling" the Kai-Speed deal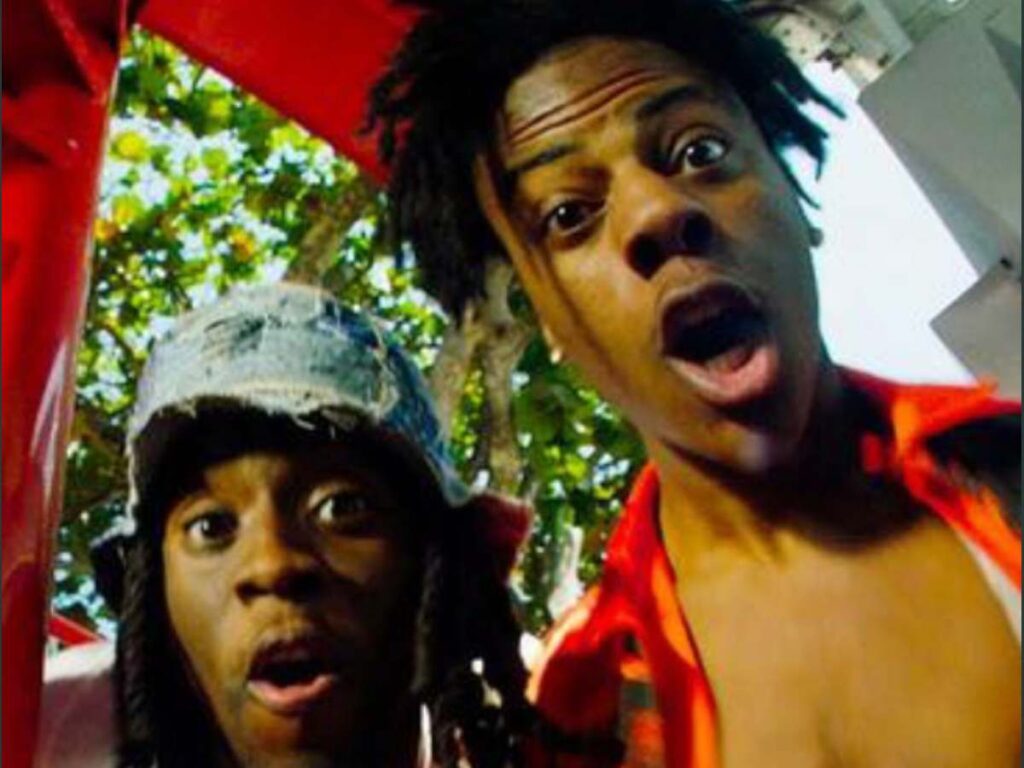 Since Ishowspeed is permanently banned from Twitch the duo couldn't stream on Twitch, this called for an intervention or perhaps a new platform for the two to stream together. Kai Cenat and Ishowspeed are good friends in real life too. When Ishowspeed was banned permanently. Kai Cenat took the initiative to negotiate a truce between Twitch and Ishowspeed over his possible return to the platform. But things didn't go as planned.
It seems the duo will be streaming together on Rumble in an exclusive show each month.
Fans should mark May 26 as the date for the first livestream show. The show is officially called The Kai'N' Speed Show. In the official announcement, Kai said Speed
"Being able to have full creative control was important for us," said Kai Cenat. "I'm grateful that we get to do what we always do and combine audiences on a new level with Rumble."
"We are very excited to partner with Rumble on this show," added IShowSpeed. "We know our fans are going to love what we have in the works, a few surprises, plus it's always a great time when me and Kai are together."
Fans react to The Kai'N' Speed Show news
Fans of both streamers are quite excited and flooded Twitter with hilarious and supportive tweets.
Ngl, this is fkn dope. Grats boys

— MrBased — Hodlstrong (@Hodlstrong1) May 15, 2023
This is going to be good! & honestly if the mainstream platforms keep censoring & banning people all the creators going eventually move to rumble or places like twitter. Glad to see y'all putting y'all own show together! 💪🏾✊🏾

— BLEU (@BleuFriday) May 15, 2023
kai and speeds energy together gonna be unbeatable, absolute chaos fr This show actually looks like it's going to be a success

— . (@shelovesrey) May 15, 2023
this is better than most Hollywood movie trailers

— BenJammins (@BenJammins) May 15, 2023
That's good cause y'all the same person just grew up in different places

— 🌬 Janus Hndrxx💨 (@mizzhndrxx) May 16, 2023
Man, y'all gotta be in a netflix movie like The Rock and Kevin Hart 🤣🤣🤣

— tommy 💜 (@TommyDuDD) May 15, 2023
With the internet up in discussions over the new Collab of the popular streamers, It's going to set things in a new order for platforms and streamers alike. With 2 of the most notorious streamers currently, fans can expect one hell of a livestream show with lots of entertainment.