YouTuber Ludwig Ahgren might be facing the toughest challenge in his streaming career before he begins his Mogul Chessboxing Championship as earlier today, he informed his fans that he finally got the Twitch tattoo inked on his body, as it was promised on his DreamHack Subathon 2.0.
The streamer shared some pictures on Twitter, of the tattoo that was inked on his left leg. The tattoo is quite unique as it shows a cat holding on to the Twitch logo. He shared the post with the caption, "I hope this doesn't get me fired". Since he holds an exclusive contract with YouTube, getting a Twitch tattoo was quite a risk for him.
In a follow up tweet, the content creator stated, "getting the enemy tattooed on me live right now… don't fire me, Susan". He was referring to Susan Wojcicki, the CEO of YouTube, that she doesn't get him fired from YouTube. Ludwig also presented a livestream where he was getting the tattoo and called Valkyrae to inform her about the tattoo.
When Valkyrae was impressed that he was getting a bigger tattoo, Ludwig claimed he's not a pu**y and doesn't back out. Although, he had one regret, that he couldn't get the tattoo idea from her, which was way smarter than what he was getting inked at that moment.
Read More: HasanAbi sarcastically hits at the petitioner who got him banned from Twitch
Why did Ludwig get a Twitch tattoo?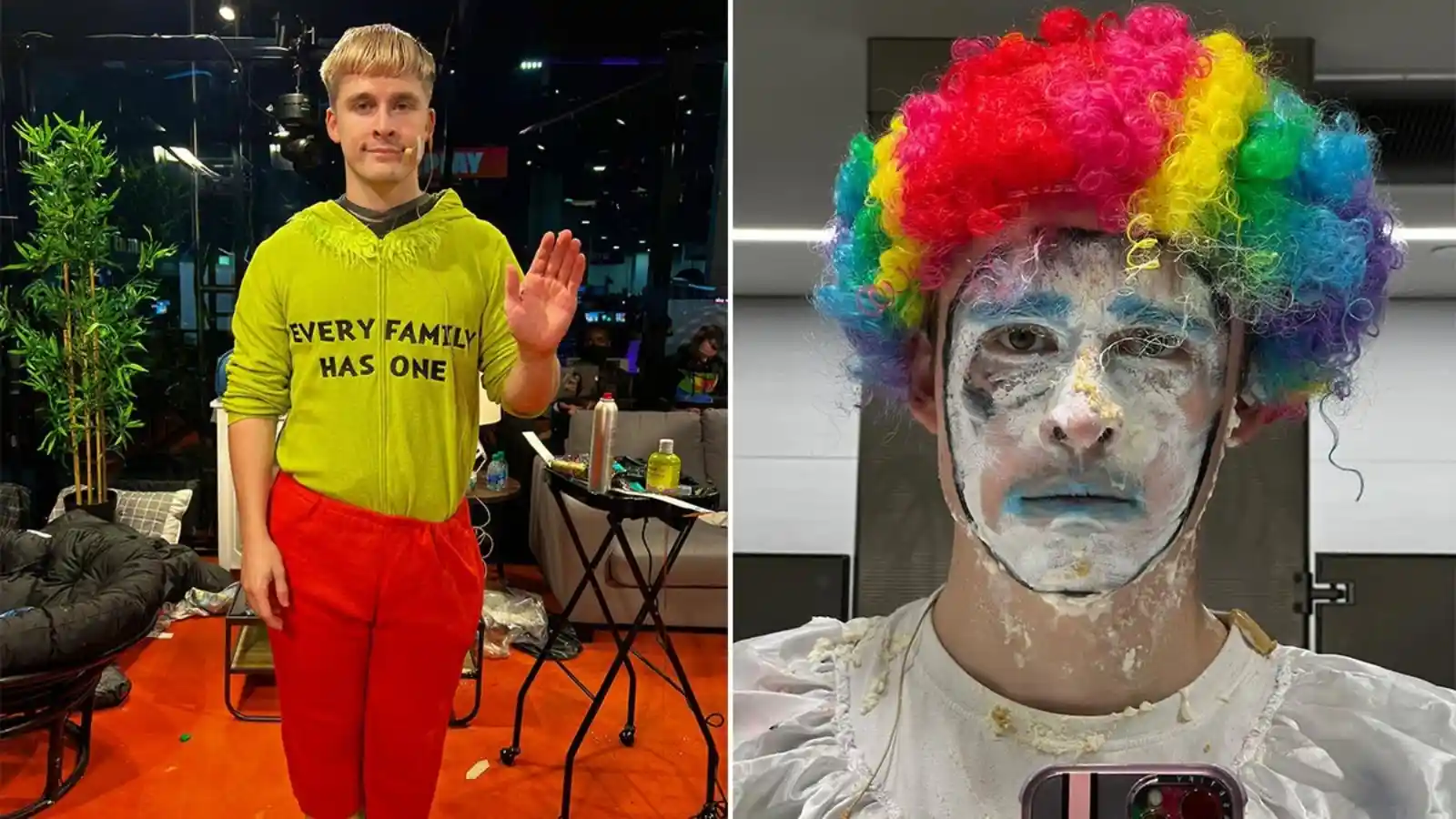 Ludwig's Subathon 2.0 livestreamed in front of a live audience at Dream Hack Atlanta had many surprises for the audience. From entertaining tasks undertaken by the streamer to announcing prizes for donators who donate the most amount of money for the charity, he had kept everything sorted.
However, his decision to get a tattoo selected by the top 4 highest donators turned unlucky for him as fellow YouTuber Rachell 'Valkyrae' Hofstetter got to know about this challenge and immediately donated $15K, only to force him into getting a tattoo of Twitch logo. xQc and HasanAbi chimed in so that they are able to 'get him fired'.
Although they were partially successful as another tattoo option 'Croots' ended up winning the poll by a margin. Ludwig, however fulfilled their wish by claiming he will get both of the tattoos, and today he finally did it.
Also Read: "I love other races", iShowSpeed apologizes as he's accused of being racist towards a fan at FIFA World Cup 2022
Fans react to Ludwig's tattoo
Fellow streamer HasanAbi was quite happy to see the tattoo as he commented on the post, "greatest 10k of my life". Others commented how cute the tattoo looked, whereas one of the users wrote that he hoped Twitch doesn't sue him for copying their trademark logo.
In any case, it is certain that Ludwig won't get banned just for getting a logo of Twitch. However, the way he has been worried about getting fired, is quite hilarious.
Also Read: Pokimane owns Time Square billboard as Spotify promotes their Lo-Fi girl