Liberty Media had brought the Formula One Group back in 2017 for $8 billion. Before this, it was majority-owned by CVC Capital Partners. The sport's brand has grown in the past few years, particularly in the USA and other areas outside Europe. Liberty, are, of course, an American company. In the upcoming 2023 season, there will be 3 races held in the US – more than ever before for a long time, and the most of any country on the calendar.
Under Liberty Media's ownership, F1 has 'cracked the case' of American viewership. Much of the credit goes to 'Drive to Survive', the Netflix docuseries, whose fifth season is due to release next month. But apart from the US, the sport has also expanded in other places: Like the Middle East, which will hold four races in the upcoming season. Saudi Arabia, which will hold the 2023 season's second race, has particularly been in the news.
According to a report from Bloomberg, Saudi Arabia, through its sovereign wealth fund, had considered a bid for Formula 1. They apparently valued the asset at over $20 billion. As per Yahoo Finance, Formula One Group's current market cap is $16.2 billion. Despite that lofty price tag, Liberty Media are/were apparently not interested in selling. Or are they? A report from SPORT1 suggests so. If they are, then their goal has become slightly more complicated.
On February 23, the FIA President, Mohammed Ben Sulayem expressed 'caution' about the 'alleged inflated' price tag of $20 billion that was being put on Formula 1. Further, he asked any potential buyer to apply 'common sense' and come in with a good plan – not just a lot of money. It's safe to say this didn't endear him with Formula 1's owners. Neither F1 nor Saudi Arabia had commented on the rumors. But Ben Sulayem did – which earned him the ire of Liberty Media.
According to information from SPORT1, Liberty Media, who had brought Formula One Group in 2017 for $8 billion, is 'quite interested' in selling, in order to make a large profit. It's safe to assume that they would have made a profit if Saudi Arabia had brought them at their over $20 billion valuation. This report is interesting, as suggests the opposite of what the Bloomberg report did. But it's possible that Liberty were not interested in selling…at that particular price.
Maybe they want a bigger sum. In any case, the FIA President's Twitter escapade has thrown a bit of a spanner into the works. While these comments would have never gone down well with Formula 1 – it's never nice to have potentially damaging valuations being made about your asset. But their response would make even more sense if they in fact do intend to sell, just at a higher price.
Read More: FIA President warns 'alleged' bidder Saudi Arabia to use 'common sense' amid talks of $20B offer for F1
Why did the FIA President comment on the Formula 1 – Saudi Arabia rumors?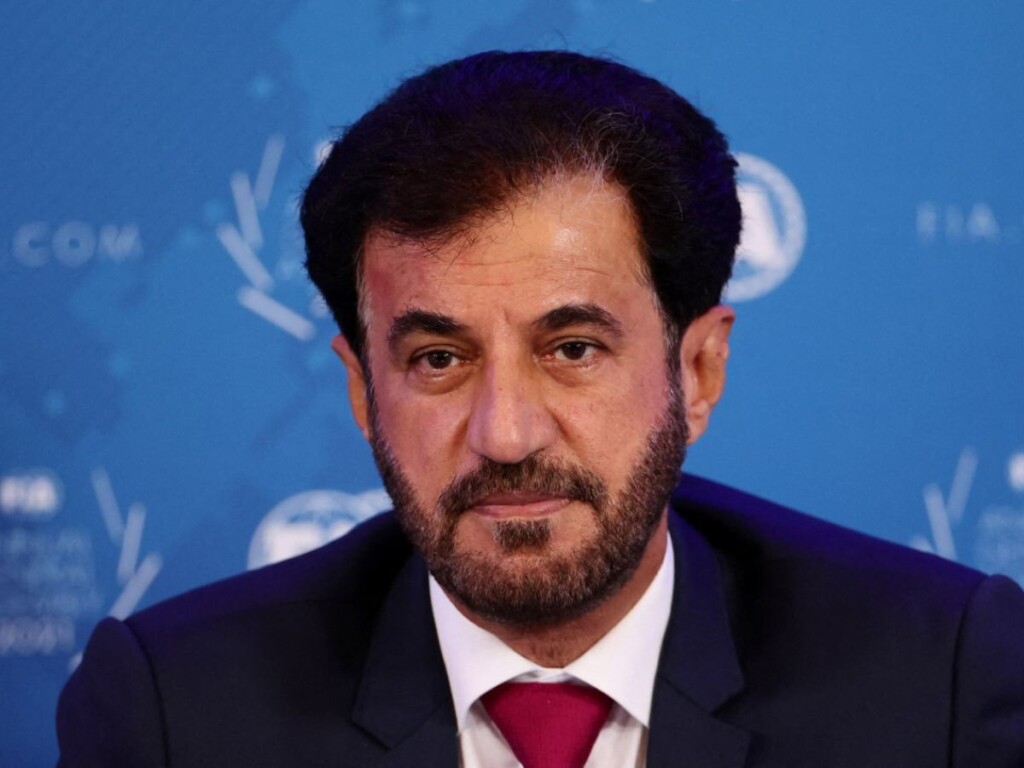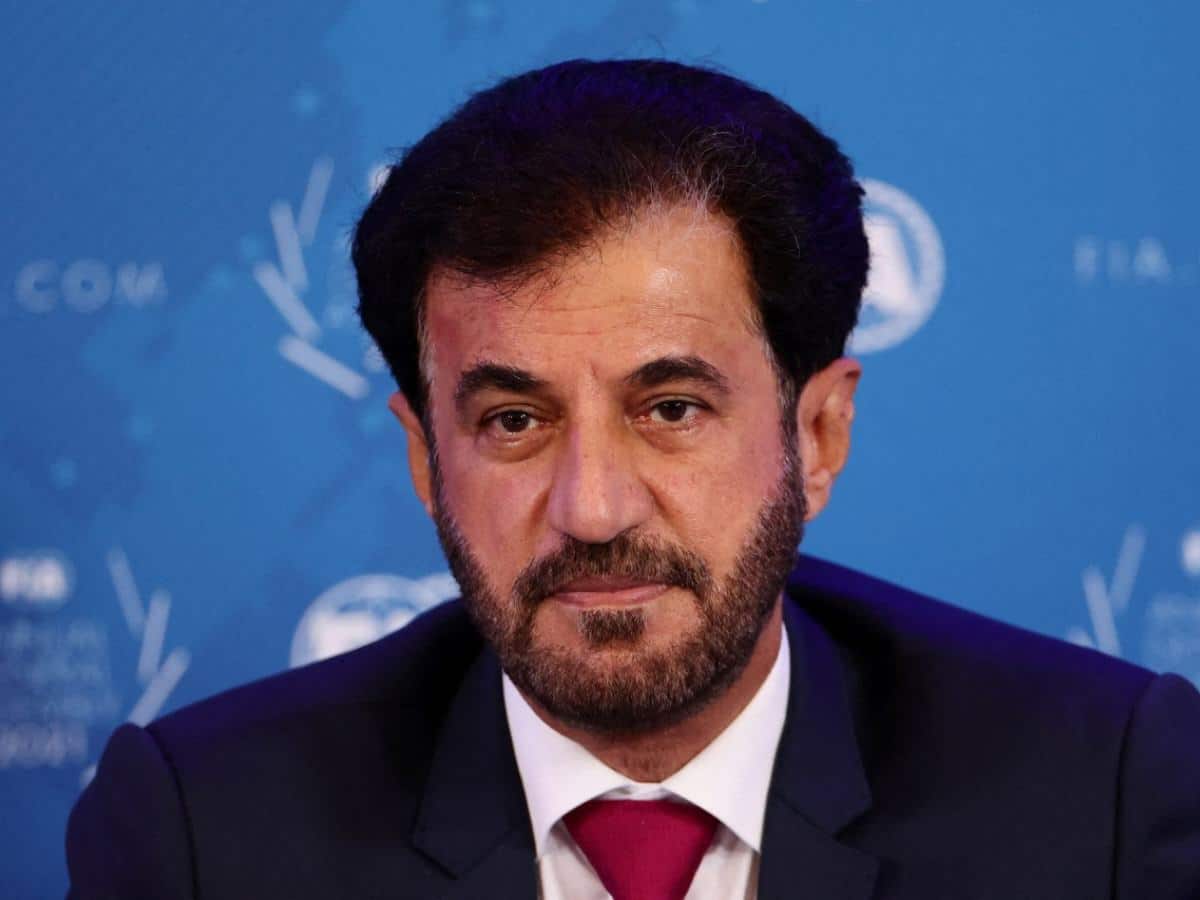 The series of tweets posted last Monday can be interpreted as an attempt to get the FIA a better 'seat at the table'. They want to have a say in decisions regarding Formula 1. There were reports last September that F1, and its teams, were unhappy with the FIA 'flexing its muscles'. Since then, the governing body have flexed them on multiple occasions.
It was already embroiled in controversy due to the ban on unapproved 'political, religious or personal' statements, but Mohammed Ben Sulayem's comments took that to a whole new level. After those tweets, he also asserted that the Formula 1 championship belonged to the FIA and that they were just 'renting it out'. This is technically true under the 100-year agreement signed in 2001 regarding the commercial rights of the championship. It was originally signed with SLEC.
In response to his tweets, the FIA was sent a letter by Formula 1's owners. The letter was from General Counsel for Formula 1, Sacha Woodward Hill, and Chief Legal Officer at Liberty Media., Renee Wilm. It read: "Formula 1 has the exclusive right to exploit the commercial rights in the FIA Formula One World Championship. Further, the FIA has given unequivocal undertakings that it will not do anything to prejudice the ownership, management and/or exploitation of those rights. We consider that those comments, made from the FIA president's official social media account, interfere with those rights in an unacceptable manner."
The letter also highlighted that 'any individual' who comments on the value of an entity risks causing 'substantial damage' to the shareholders and investors of that entity. The letter concluded with: "To the degree that these comments damage the value of Liberty Media Corporation, the FIA may be liable as a result." There has been a power struggle between the FIA and Formula One (Group) for some time, but it seems to be coming to its climax.
According to the report from SPORT1, it may be that the FIA President wanted to help lower the cost [of purchase, for the Saudis] of Formula 1, as he also made positive comments about recent changes in the nation. The same report also states that Formula 1's owners want to force Ben Sulayem out of his current role and replace him with David Richards, who currently serves as the Chairman of Prodrive, and Motorsport UK. He was also formerly the team principal at BAR and Benetton.
This won't be an easy task, of course. But the Emirati has been under tremendous pressure lately. He was sent a letter by UK parliamentarian, Paul Scriven, criticizing him as 'unprofessional' for not responding to a previous letter. Scriven had earlier put forth his human rights concerns about racing in Middle Eastern countries like Bahrain and Saudi Arabia. Then there's the FIA's letter. Then, perhaps the coup de grâce are some of his old comments, which were recently uncovered.
There's one sexist comment in particular that has placed him under fire. According to the British newspaper, The Times, in an archived version of his website, www.mohammedbensulayem.com, it's written that Ben Sulayem dislikes talking: "about money, nor do I like women who think they are smarter than men, for they are not in truth". As expected, it hasn't gone down well, but the timing is rather curious as well.
There is some speculation that its part of the attempt to force him out of office. According to BBC, the existence of this website (and the misogynistic views contained in it) was known to and discussed by 'senior figures' with Formula 1 ever since Ben Sulayem's appointment as the FIA President. That certainly gives one some food for thought. It will definitely be interesting to see how this develops – and if the Emirati can keep his post.
In case you missed it: