| | |
| --- | --- |
| Name | Felipe Drugovich |
| Age | 22 |
| Occupation | Formula 1 Reserve Driver |
| Net Worth | $1.5 Million |
| Formula 1 Salary | Not Disclosed |
| Marital Status | Not Married |
| Residence | To be Updated |
| Nationality | Brazilian |
| Updated | 2022 |
Felipe Drugovich Roncato or more commonly referred to as Felipe Drugovich is a Brazilian racing driver of Austrian descent. Felipe made his mark on the world of motorsport after securing the 2022 Formula 2 title with the MP Motorsport team. This caught the attention of the F1 paddock. The Aston Martin F1 team signed up Drugovich as the first driver under the Aston Martin Driver Development programme.
Felipe has an impressive CV. Drugovich has previously even triumphed in the Euroformula Open Championship, the Spanish F3 title, and the MRF Challenge. The Brazilian will also be taking part in the 2023 Race of Champions in Sweden. Interestingly, Felipe has dual citizenship in Italy and Brazil. The 22-year-old has obtained an FIA Super License but it is a pity that the reigning F2 champion is forced to sit on the sidelines in 2023.
Drugovich has already driven Aston Martin F1 machinery in the Abu Dhabi Friday Practice session as well as the post-season tests held at the same venue. Heading into the new year, Felipe has kept his options open for a short racing stint. However, The Brazilian will keep the duties as the Aston Martin Reserve driver as his priority. Certainly, Felipe deserves a shot at the pinnacle of motorsport, just like former F2 champions such as Oscar Piastri and Nyck de Vries.
Also Read: Nyck de Vries Net Worth, F1 salary, Career Girlfriend, and much more
Felipe Drugovich Net Worth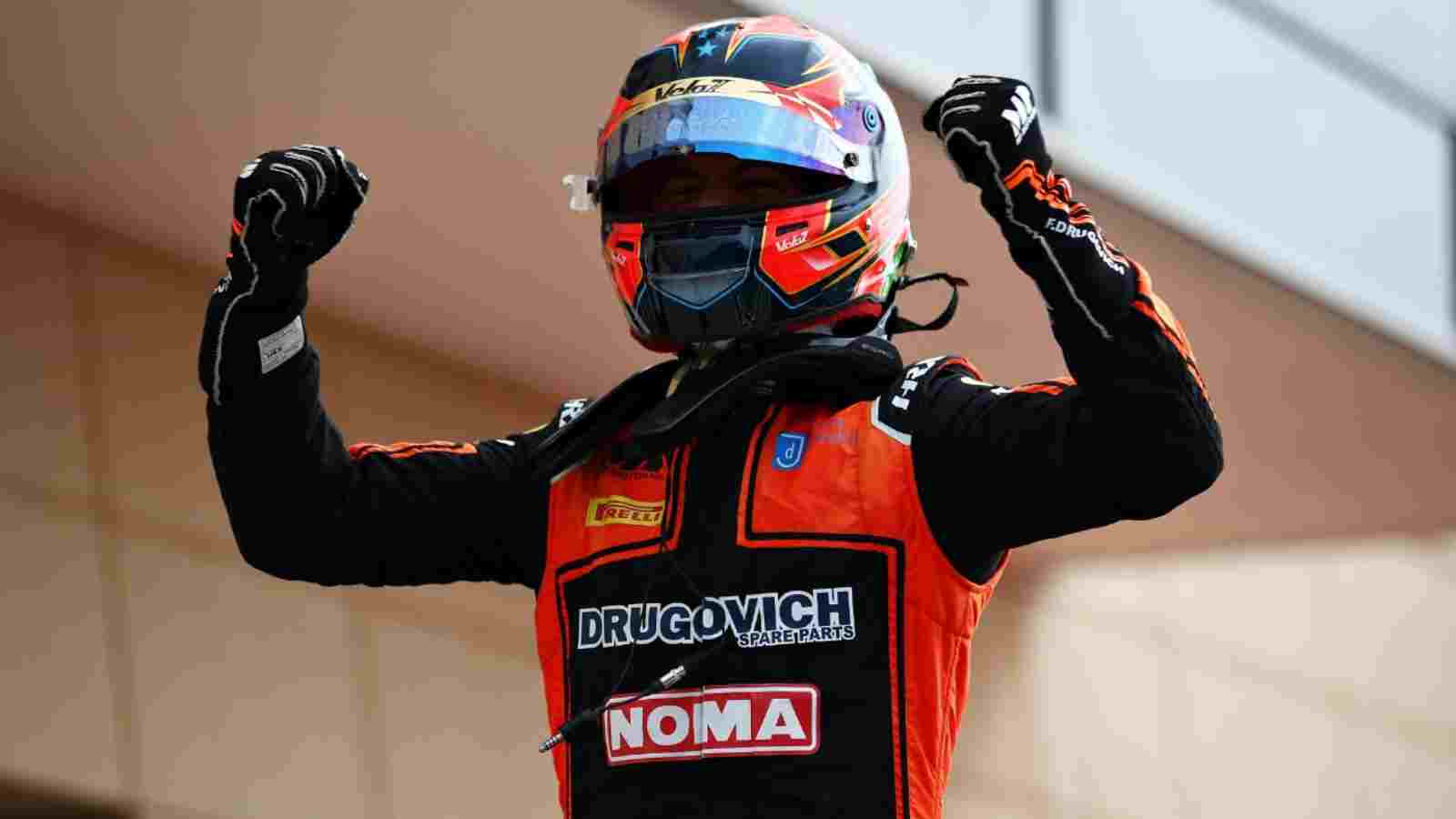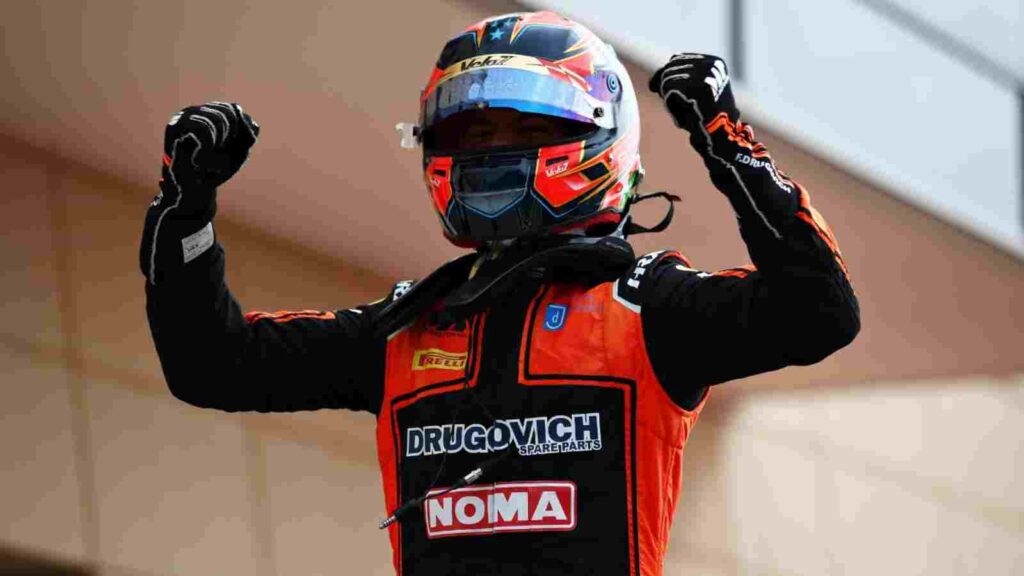 Felipe came from a more privileged background as compared to some of his rivals in F2. Drugovich raced in the feeder series without the backing of any F1 team, which ensured the Brazilian's independence in choices later on. However, this comes at a high cost, which Felipe was able to afford. The 22-year-old is estimated to have a net worth of $1.5 Million. A rather commendable amount.
Of course, with Felipe's F2 championship win, sponsors would be keen on partnering up with the Brazilian, further enhancing his wealth. It must be noted that Drugovich Spare Parts was a major sponsor in the 22-year-old's racing career. A sort of luxury for a racing driver who are able to get financial backing from their family. The recent role with Aston Martin too will improve this figure.
Felipe Drugovich F1 Salary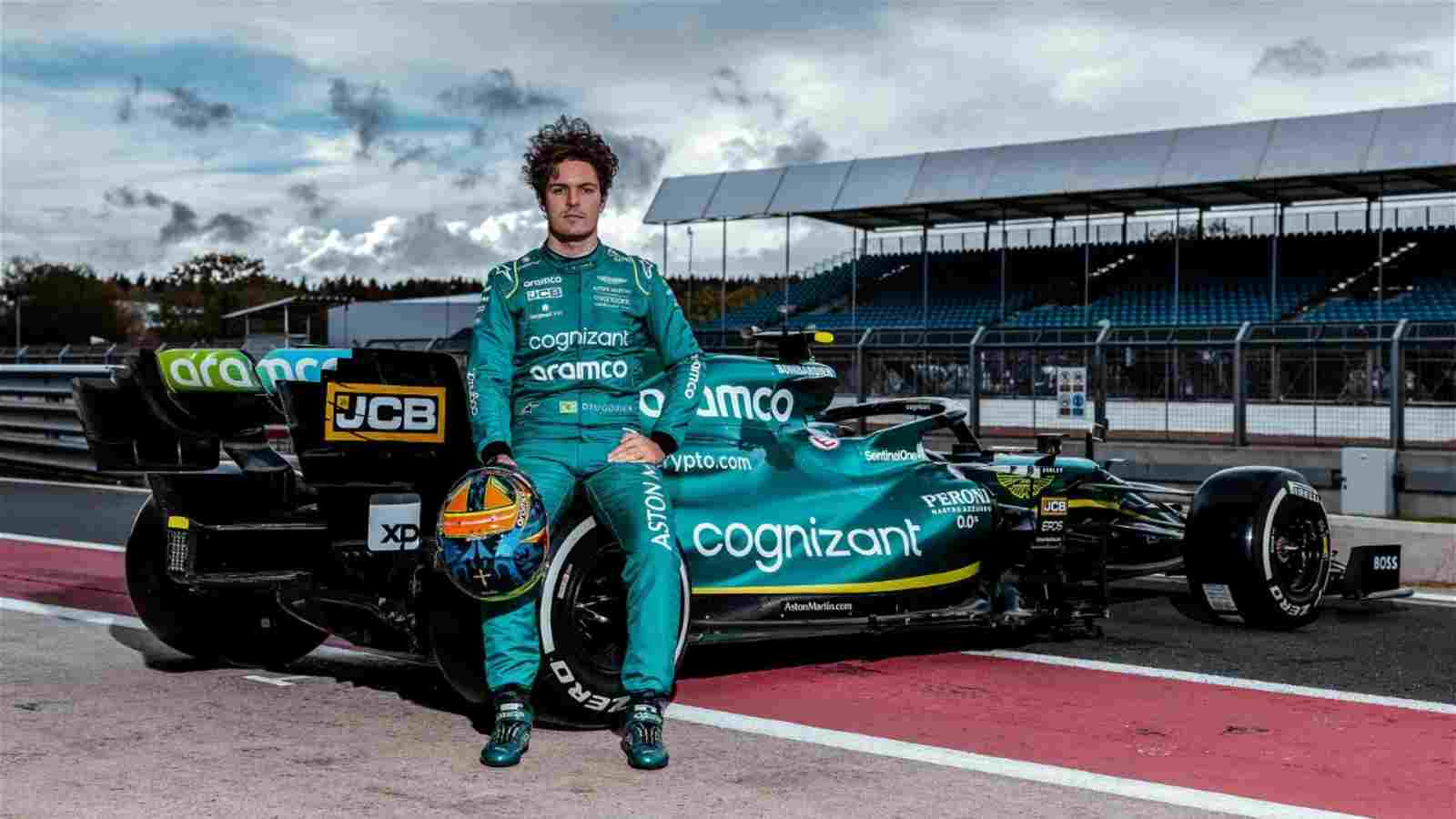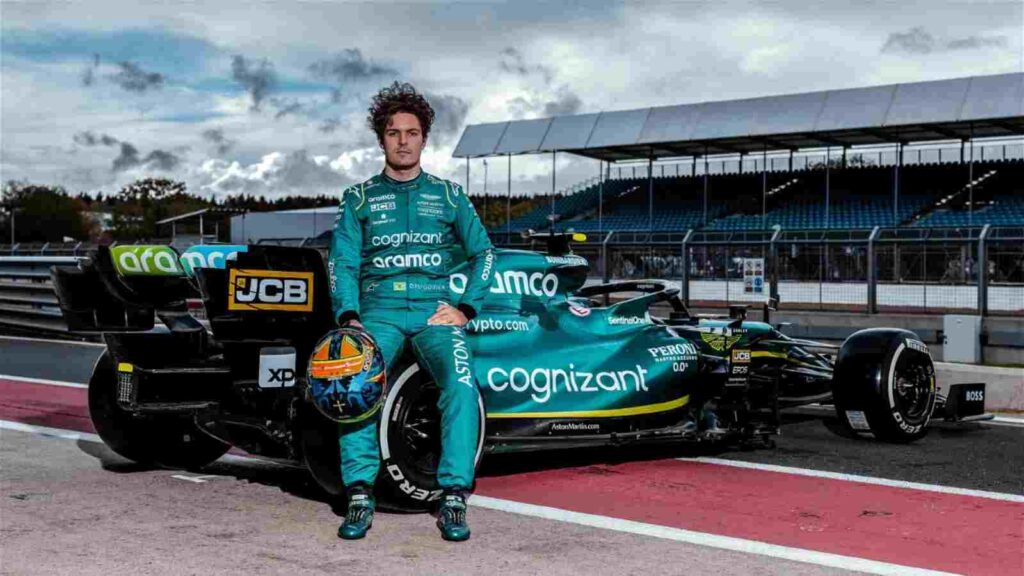 Drugovich has joined the Aston Martin Driver Development programme. Thus, Felipe will be taking on the reserve driver role at Silverstone next year. Though no official salary amount has been published by the team, F1 reserve drivers are usually paid in the ballpark of $300,000. This would be a significant bump in Felipe's paycheck, as F2 drivers are usually paid in the range of $225-$500 a day.
Felipe Drugovich Endorsements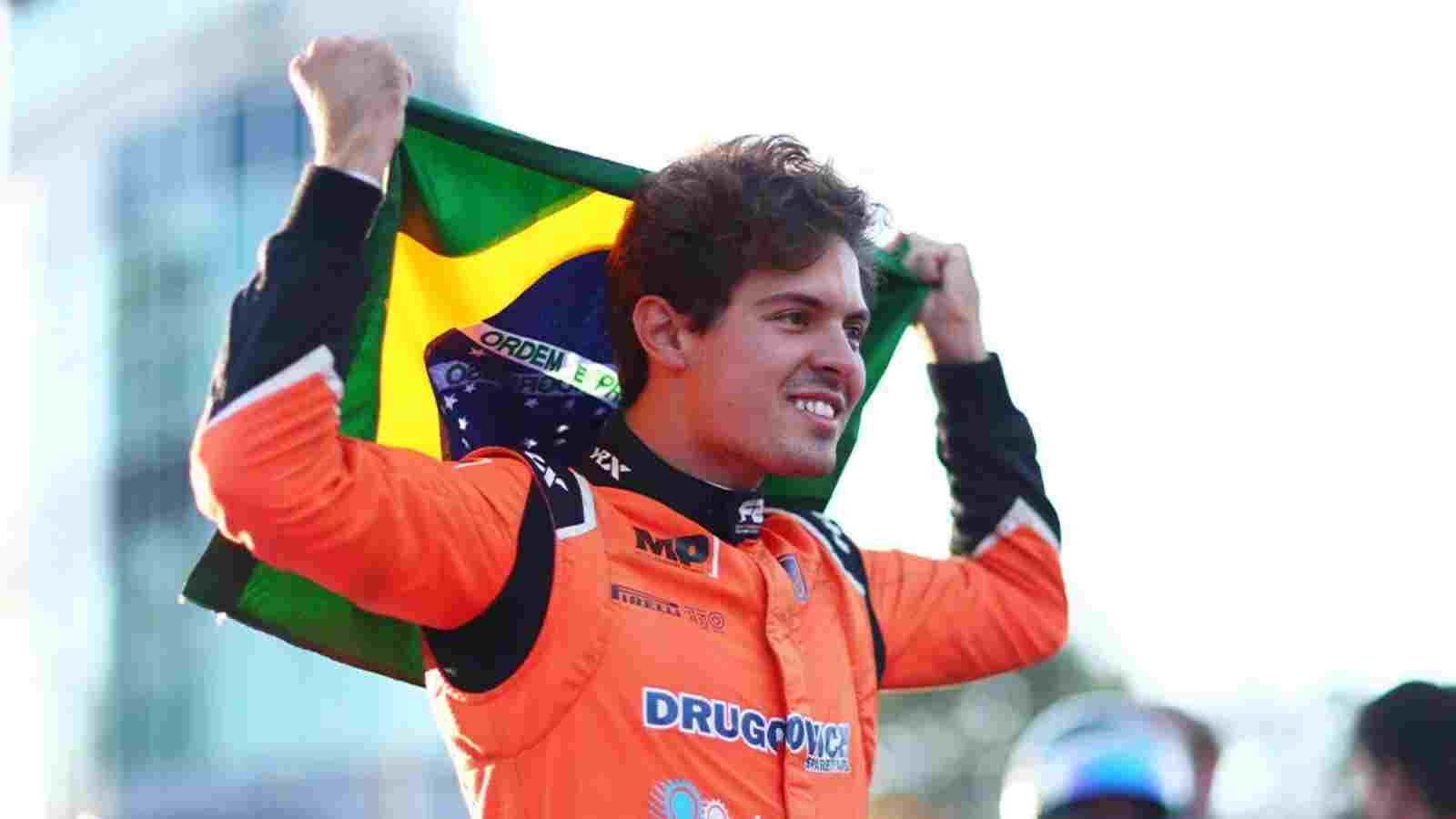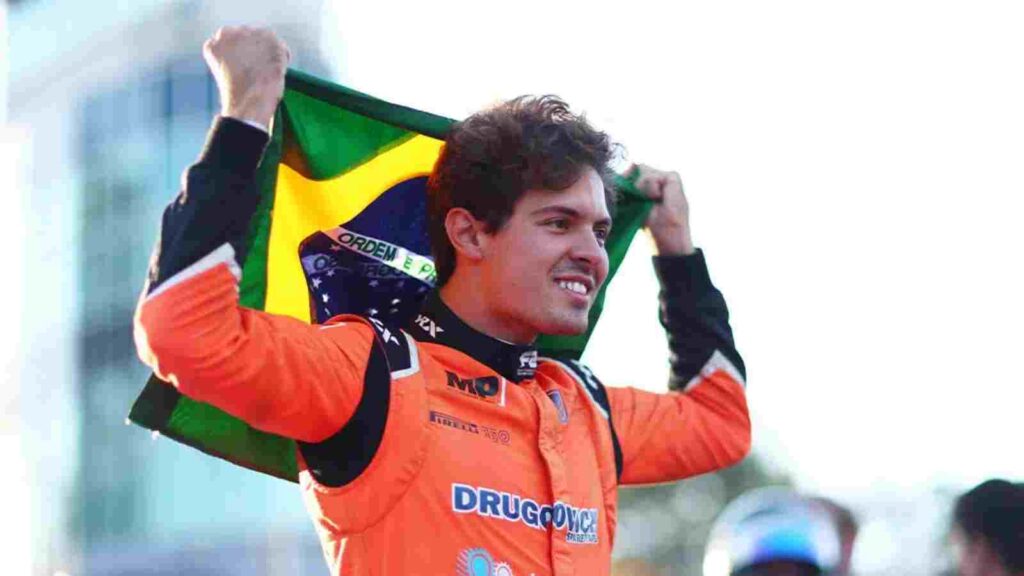 Companies love racing drivers. As such Felipe will definitely be in the eyes of many brands. Although, currently there is no information available about the Brazilian's sponsors. Drugovich's role at Aston Martin will see the 22-year-old gaining financial support from the British team. Felipe was also taking part in various pr activities conducted by the Silverstone-based team.
This will bring Drugovich in the spotlight for sponsors who want to invest in a future F1 talent. Felipe will also be an ideal ambassador in his home country. Brazil has a rich legacy in F1 and having a Brazilian driver in the paddock will attract millions of viewers. Perhaps, brands targeting this Latin American nation are already having discussions with Drugovich. Thus Aston Martin might have a great driver in their hands from the PR perspective for a time after Fernando Alonso.
Felipe Drugovich Girlfriend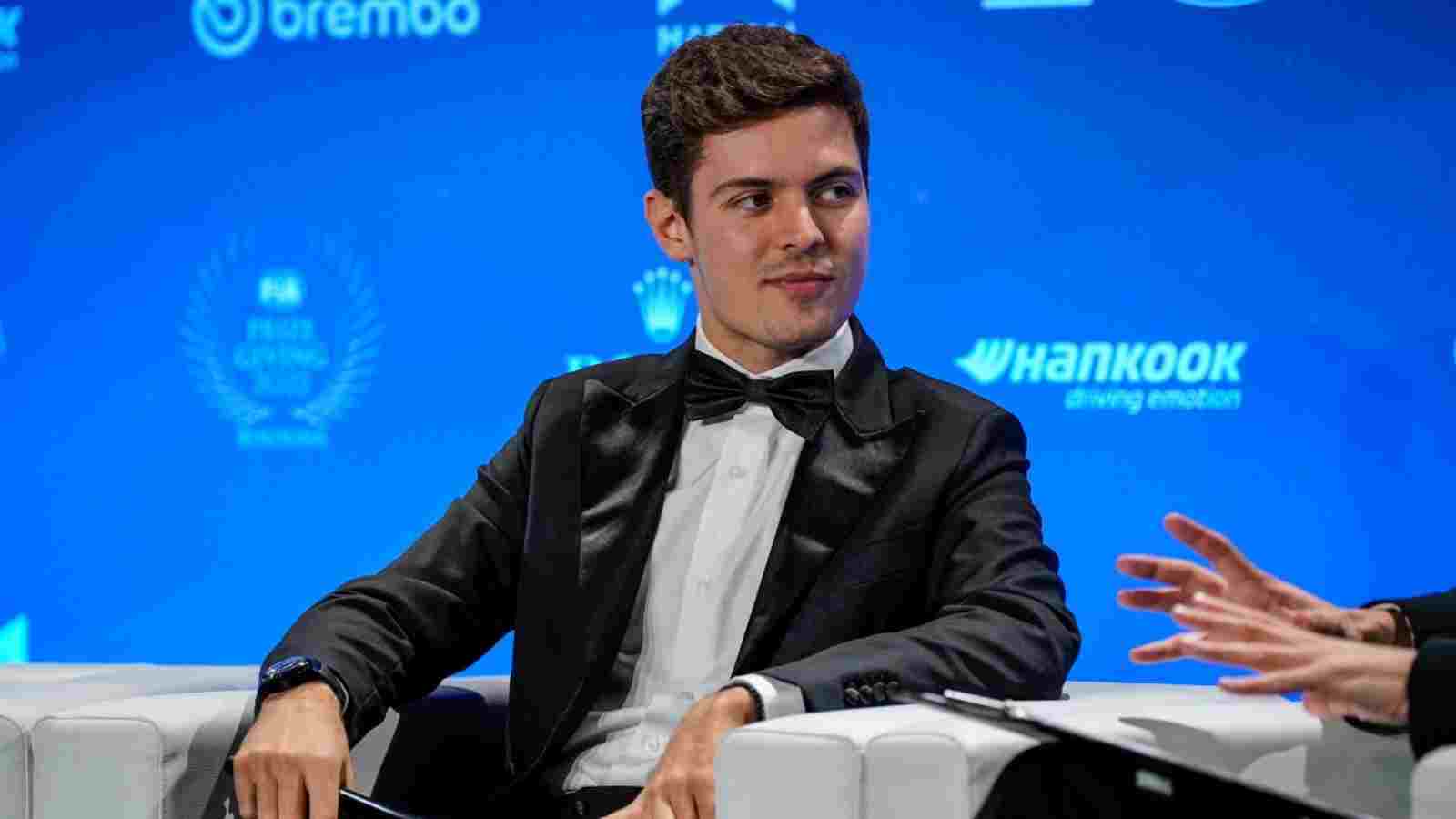 Like many drivers, Felipe has maintained a rather private personal life. Details about the Brazilian's love interests are scarce. It is alleged that Drugovich is currently not in a relationship. Though, it is remarkable that the F2 champion has managed to keep his life a secret from the prying eyes in the paddock. We hope that with time, the Brazilian is able to open up to the world and show us this side of him.
What is Felipe Drugovich Net Worth?
Felipe Drugovich's Net Worth is estimated to be $1.5 Million in 2022.
What is Felipe Drugovich F1 Salary?
Felipe Drugovich's official salary as an Aston Martin Reserve driver is not known.
Is Felipe Drugovich Married?
No, Felipe Drugovich is presently single.
Who is Felipe Drugovich Dating?
Felipe Drugovich is not dating anyone as of now.
How old is Felipe Drugovich
Felipe Drugovich was born on May 23, 2000 and is 22 years old.
Where was Felipe Drugovich born?
Felipe Drugovich was born in Maringa, Brazil.
Who sponsors Felipe Drugovich?
Felipe Drugovich has joined the Aston Martin Driver Development programme and will receive the support of the British team.
Read More: Logan Sargeant Net Worth, F1 salary, Racing Career, Girlfriend and more
Read More: Top 5 longest pit stops in F1