| | |
| --- | --- |
| Name | Nyck de Vries |
| Age | 27 |
| Occupation | Formula 1 Driver |
| Net Worth | $1 Million – $5 Million |
| Formula 1 Salary | $300,000 |
| Marital Status | Not Married |
| Residence | Monaco |
| Nationality | Dutch |
| Updated | 2022 |
Hendrik Johannes Nicasius de Vries or more commonly known as Nyck de Vries is a Dutch racing driver. The Formula E champion will finally get his place in Formula 1 next season, after securing a seat at the Alpha Tauri F1 team. Previously, Nyck had served as the reserve driver for Mercedes. The Dutchman also had a stand-in race this year, replacing an ill Alexander Albon at the Italian Grand Prix.
Nyck de Vries won the Formula 2 title in 2019, but the unavailability of an F1 seat forced the Dutch driver to shift his focus to Formula E instead. De Vries joined the Mercedes EQ squad and displayed his talent to the world, With Nyck winning the Formula E world championship for the 2020-21 season. This proved the 27-year-old's mettle as a driver who deserved a chance at the pinnacle of motorsport.
De Vries has had a remarkable junior racing career. The Dutchman won the karting world championship, Formula Renault 2.0 Alps as well as the Eurocup Formula Renault 2.0 championships. De Vries even joined the McLaren young driver programme in 2010 and had connections with Audi Sport for a few years. Finally, The Dutchman will get a go in F1 in 2023, and the 27-year-old already has an F1 record to his name.
Also Read: Charles Leclerc Net Worth, Formula 1 Career, Salary, Girlfriend and much more
Nyck de Vries Net Worth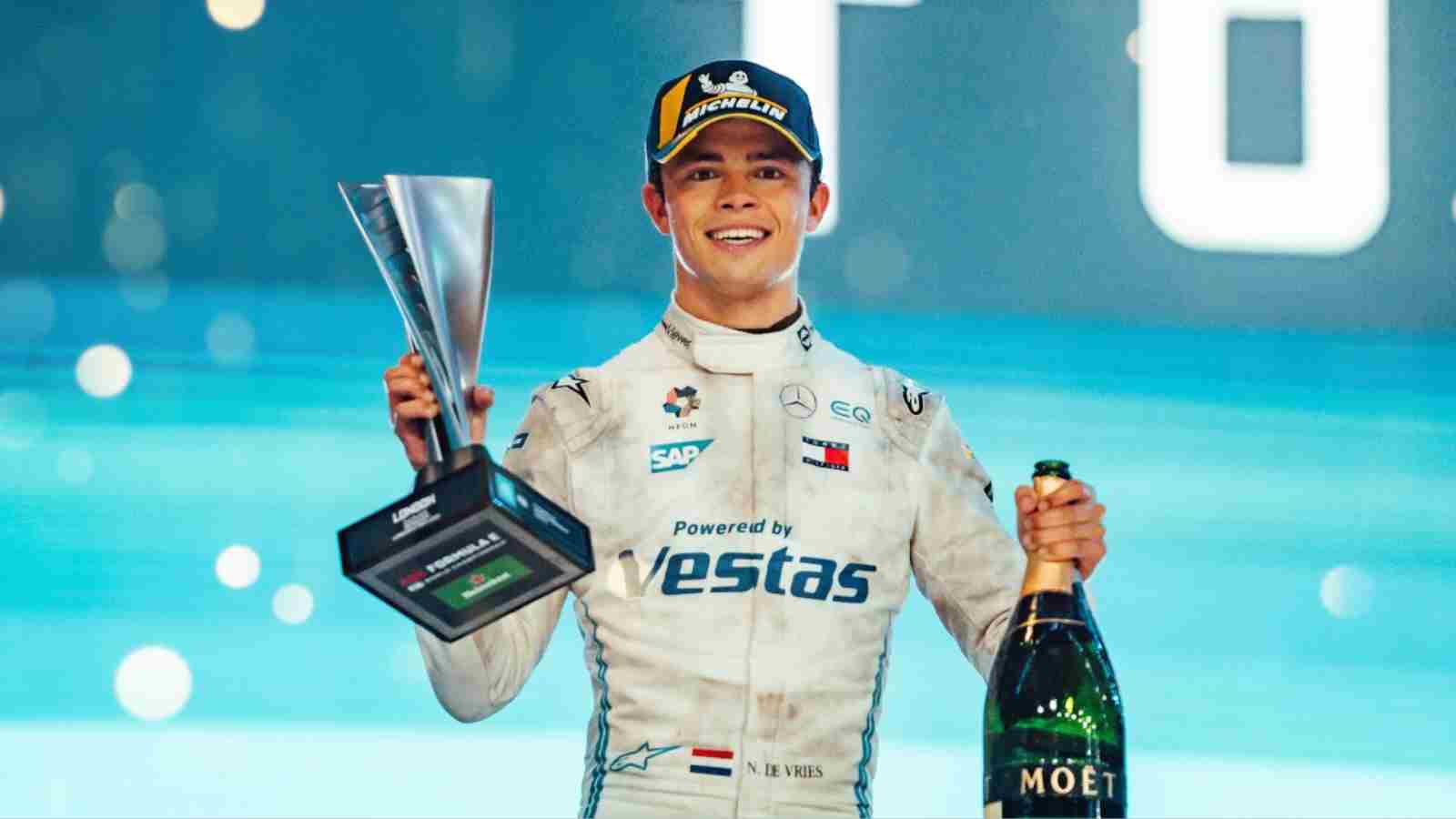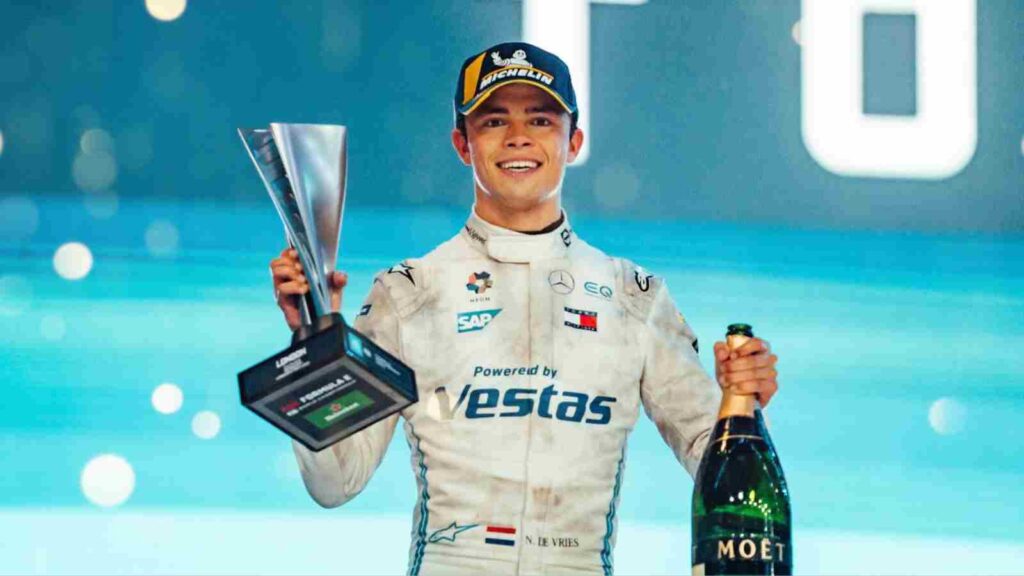 The 27-year-old's net worth is a matter of speculation. De Vries's tremendous success in recent years has certainly made the Dutchman fairly rich. With the estimates for Nyck's net worth ranging from $1 Million to $5 Million. During his time in Formula E, de Vries reportedly received around $850,000 a year, a standard paycheck for drivers in that championship.
However, de Vries's role as reserve driver at Mercedes boosted the Dutchman's finances. Although the driver salary was not revealed, reserve drivers for big teams usually receive around $300-500K for each season. De Vries has also competed in other racing series such as the World Endurance Championship, which adds to the Dutchman's bank balance.
Nyck de Vries 2023 F1 Salary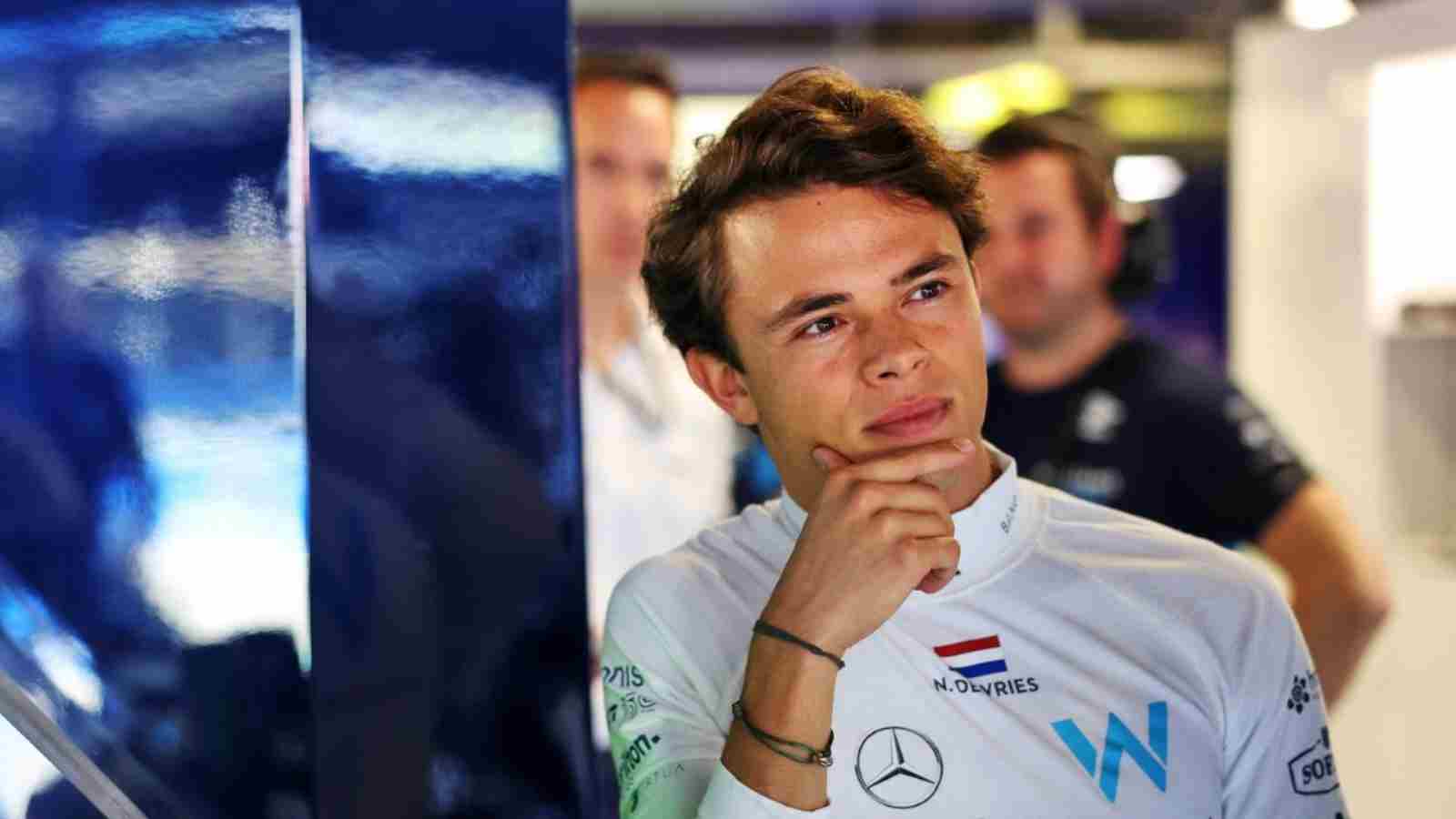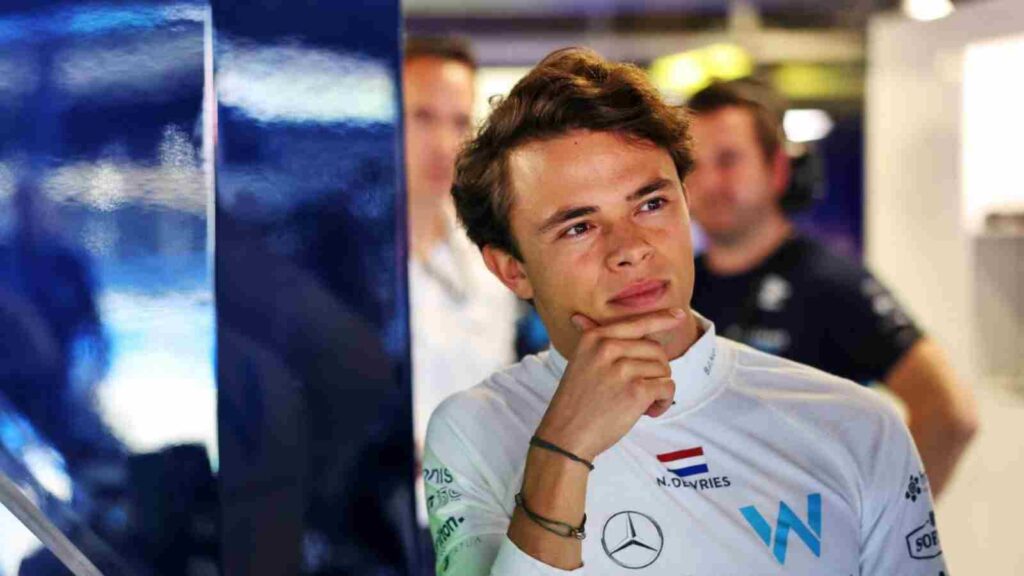 Nyck has a two-year contract to race for Alpha Tauri in F1. Official information regarding De Vries's paycheck is not available. However, rumors suggest the contract to be in the ballpark of $300,000. The Italian team is known for its modest salaries for rookie drivers. To be fair, the deal might include bonuses and could increase the salary later on.
Nyck de Vries Endorsements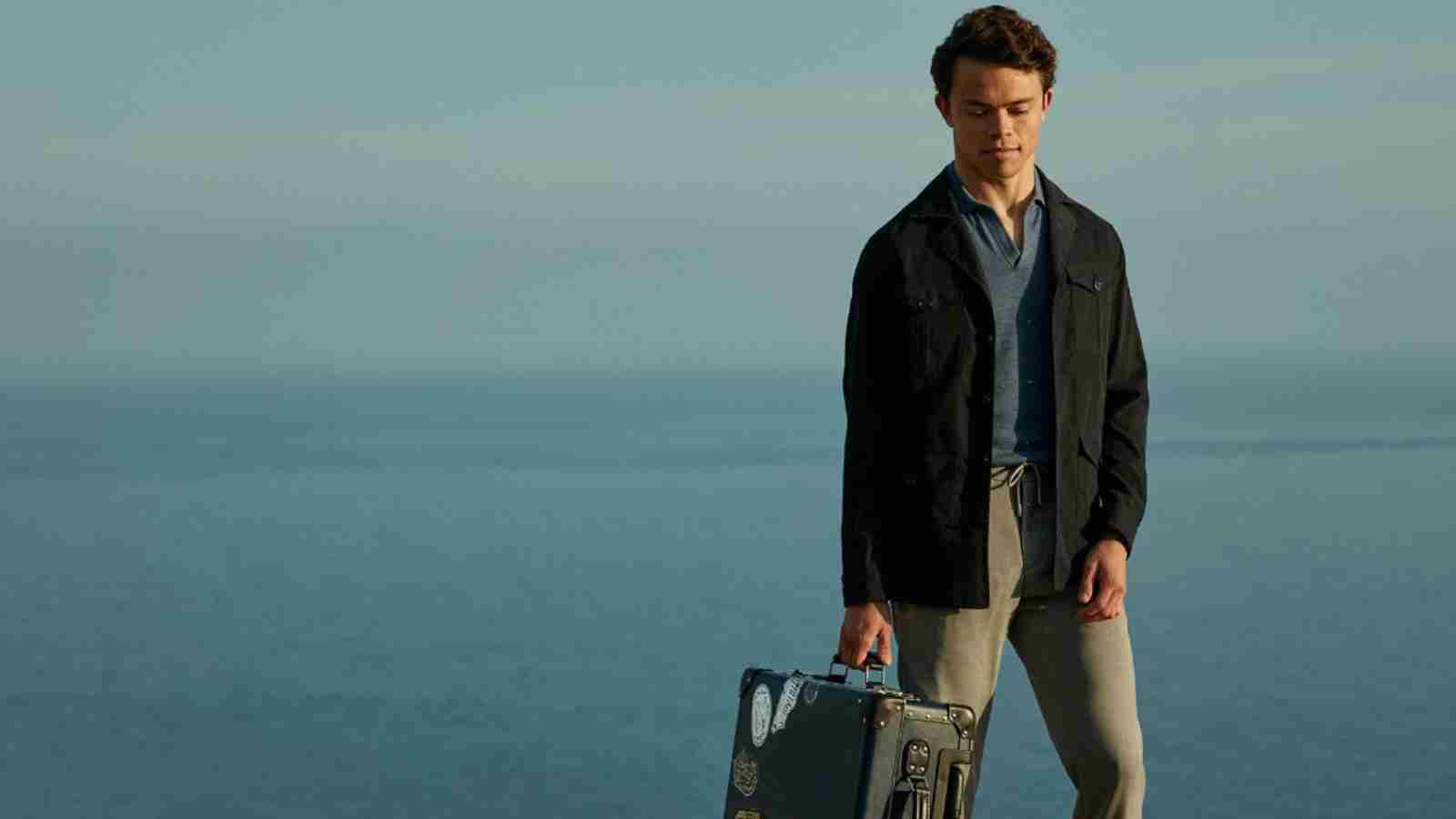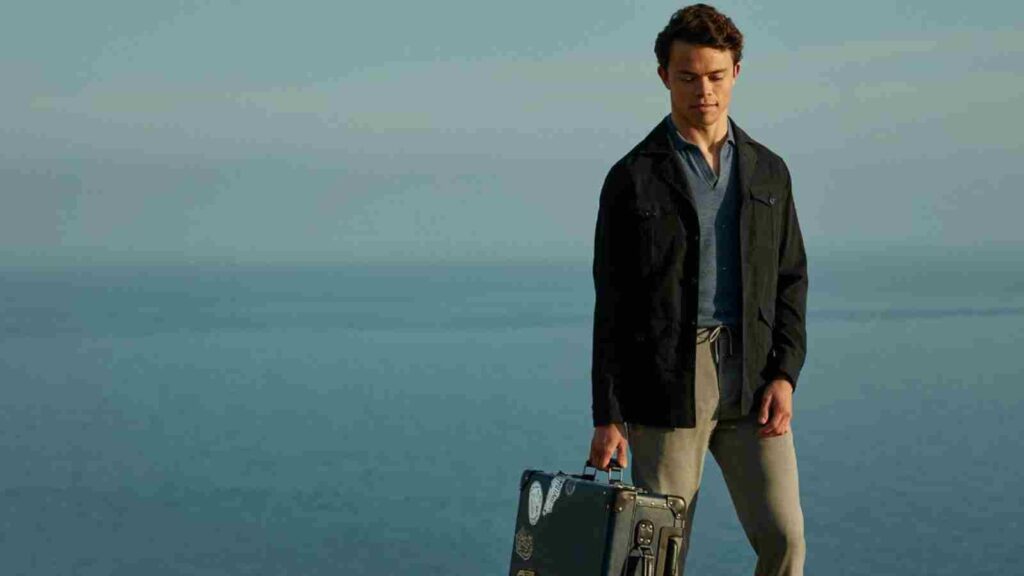 De Vries has been a marketing icon, with the Dutchman getting a host of brands thanks to his success with Mercedes. Till 2022, Nyck had done endorsements with Mercedes, Vestas, SAP, and Tommy Hilfiger. Albeit Nyck's switch to the Red Bull family will probably result in the termination of these deals. However, it opens a new door for Red Bull-affiliated brands to hire the Dutchman.
Nyck de Vries' Girlfriend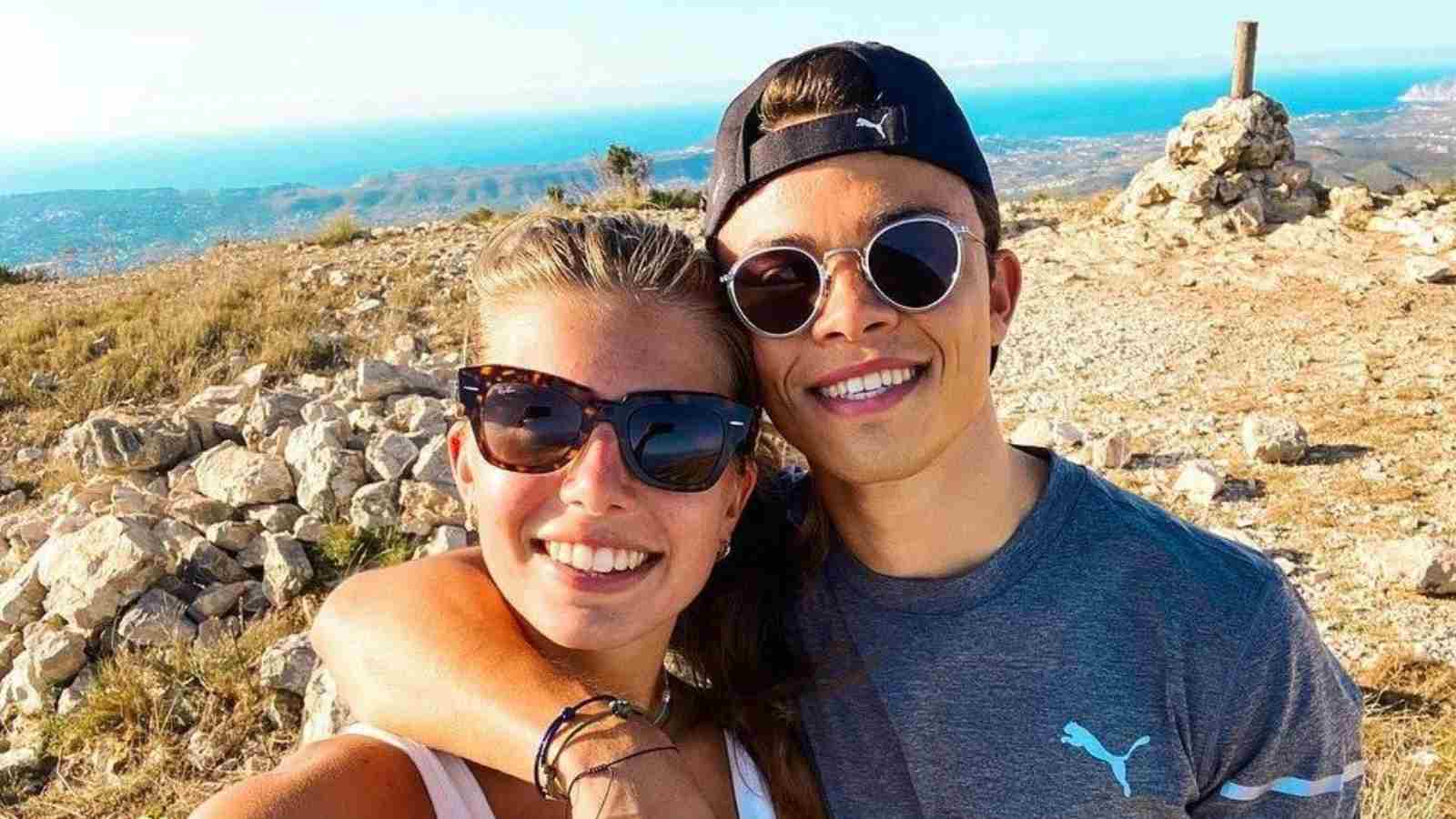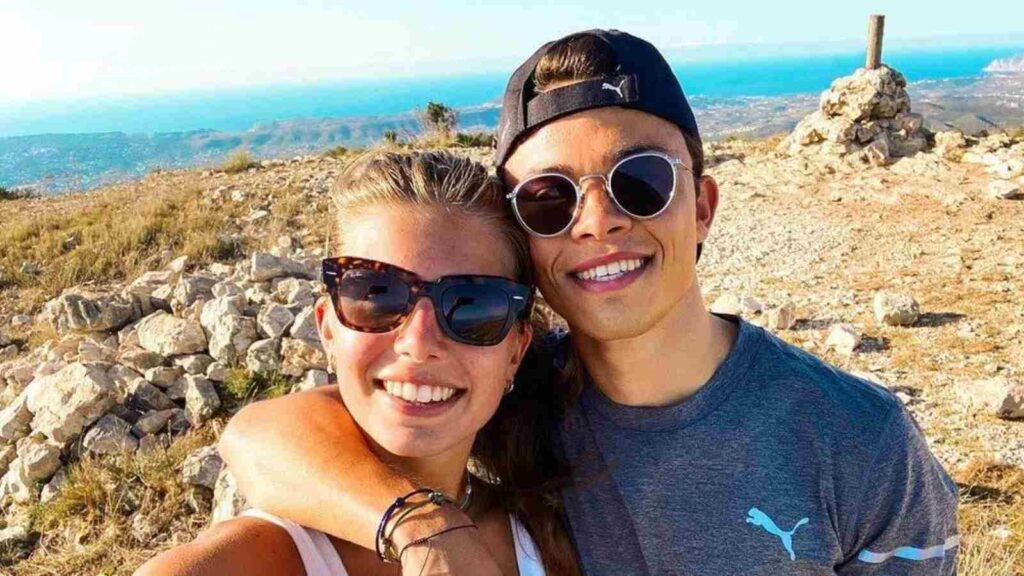 De Vries is in a relationship with a fellow Dutch citizen. Eva Brugenwirth is Nyck's girlfriend. The two have been dating each other for over 2 years now. The first Instagram post of the couple together dates back to 20 February 2020. Eva is a social media and content assistant, currently working for the jewellery and accessory promotion agency, Anna+Nina.
Eva Brugenwirth is a talented woman, having studied Interior Design as well as having graduated as a Communications major from Heinz University in Germany. De Vries is almost 3 years older than his girlfriend, with Eva currently at the age of 24. Despite the couple living hectic professional lives, both have managed to maintain their love for one another. We hope that the two sustain their relationship for years to come.
Nyck De Vries's Charity Work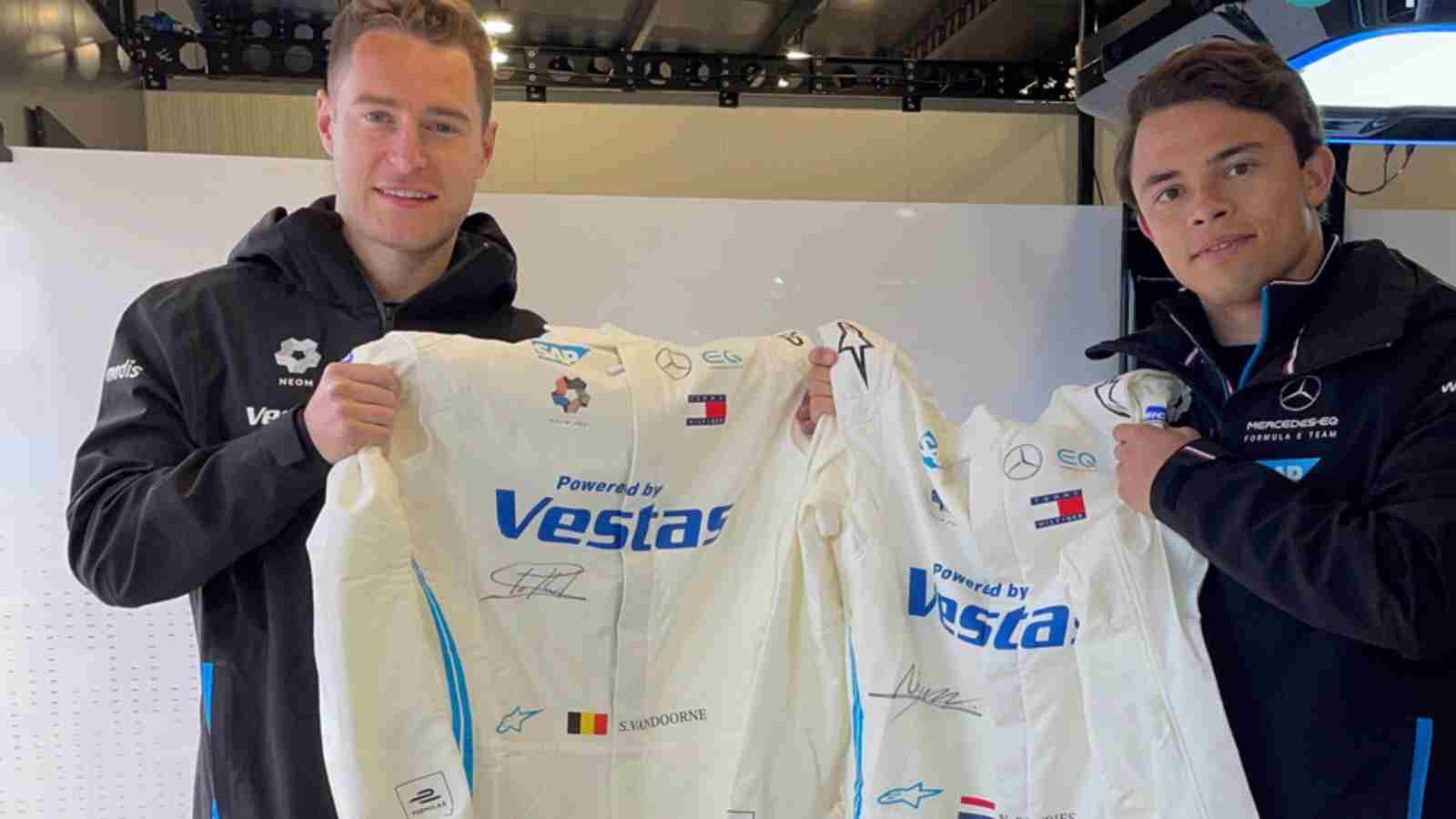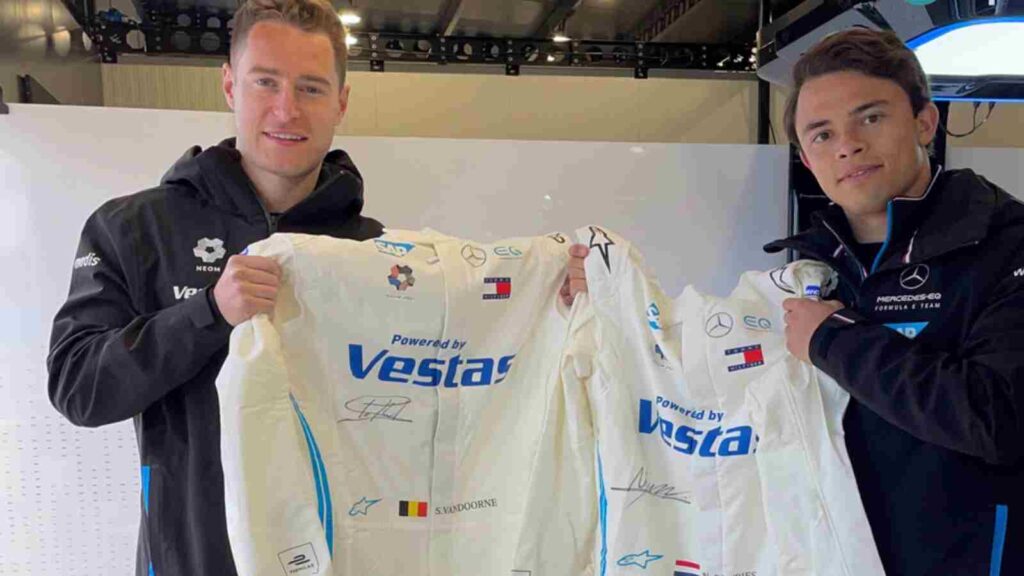 Nyck has done this in part for welfare. With a recent campaign on VIPrize. Users had the chance of winning de Vries and Stoffel Vandoorne's signed Formula E racing suits. The money raised by the donations was part of the 'Ran helps Ukraine' campaign. The donations were sent to the Samaritan Federation (ASB) Germany which worked tirelessly in the relief efforts.
What is Nyck de Vries Net Worth?
Nyck de Vries is estimated to have a net worth between $1 Million to $5 Million in 2022.
What is Nyck de Vries Salary Cap?
Nyck de Vries will reportedly earn $300,000 from Alpha Tauri per season.
Which Team Nyck de Vries Drives for?
Nyck de Vries drives for Alpha Tauri in Formula 1.
Is Nyck de Vries Married?
No, Nyck de Vries is unmarried but is dating Eva Brugenwirth.
Who is Nyck de Vries Dating?
Eva Brugenwirth has been with Alpha Tauri driver Nyck de Vries since early 2020.
Is Max Verstappen better than Nyck de Vries?
Max Verstappen is a two-time Formula 1 world champion, whereas de Vries has only had one Grand Prix start so far.
Who is Nyck de Vries Teamamte?
Yuki Tsunoda is Nyck de Vries teammate for the 2023 F1 season.
How old is Nyck de Vries?
Nyck de Vries was born on 3 June 1998, and is 27 years old.
Who sponsors Nyck de Vries?
Nyck de Vries will be part of the Red Bull family in 2023.
Read More: Yuki Tsunoda's Net Worth, Endorsements, Formula One Salary, and more
Read More: Christian Horner Net Worth, Formula 1 Salary, Wife, and More
.