After some disastrous results in the previous two World Championships, Scuderia Ferrari had finally managed to put a smile on the faces of all the Tifosis who were eagerly waiting for the Maranello team to get back to their winning ways. When Charles Leclerc brought them their first win of the year at the season opener in Bahrain, with teammate Carlos Sainz close behind in the second place, many of the F1 pundits had touted that this would be the Scuderia's year and they will finally get the World Champion's title that they had waited for since 2008.
But unfortunately for the hundreds of thousands of Ferrari fans, the Italian team could not match up to the mighty Red Bull herd, as they were surpassed by the them in the points table even before the summer break came along. And according to the Technical Director of Red Bull, Adrian Newey, the decision-makers at Ferrari knew that they should better focus on next year's preparations and leave the 2022 Championship to chance at the end of the Singapore GP.
Ferrari's 2022 Championship campaign was marred with many strategic errors, technical issues and the mistakes of the drivers. Even though Charles Leclerc and Carlos Sainz make up an impressive pair, the two of them scored 12 pole positions in this year and could only convert 4 of them into eventual race wins. All of this contributed to Ferrari's downfall in 2022, at the hands of Red Bull.
Read More: Pierre Gasly gives a glimpse of his "unforgettable dinner" with NBA legend, Michael Jordan in Miami
Adrian Newey feels Ferrari already knew the the World Championship was out of their hands even before the season ended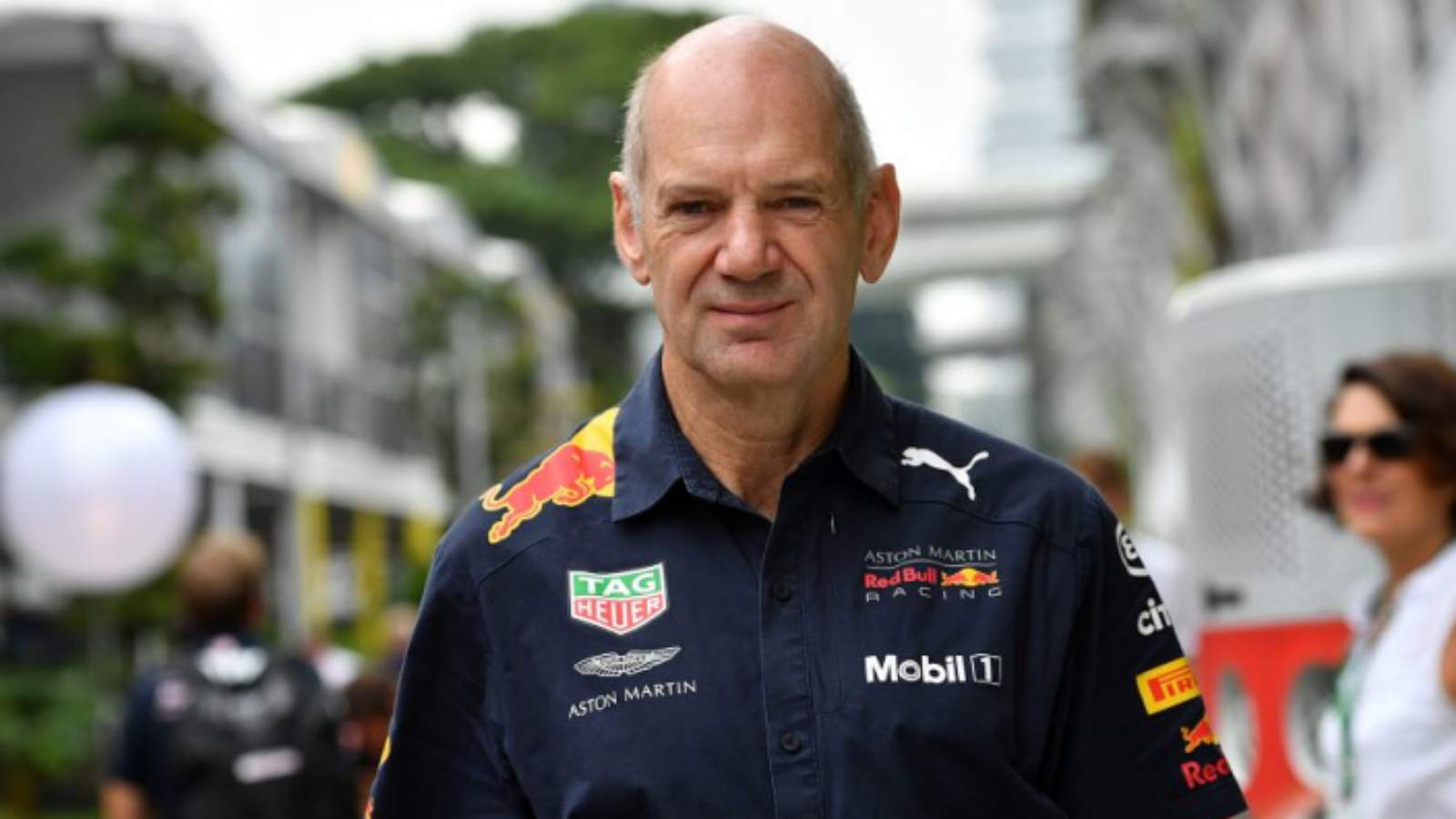 When Adrian Newey was asked to give his take on Ferrari's fall from grace in 2022 as the team lost out on the Constructors' Championship position and their star player Charles Leclerc finally ended the year with having to settle for P2, he said he had expected the season to end this way even before it was officially over.
He commented, "Once you got to Singapore, then we would have messed up fairly spectacularly to have lost it. I'm sure Ferrari probably had the same feeling. Because the regulations are relatively stable over the winter then what you continue to learn through the year is still applicable for the following season."
With only a few months left for the commencement of the 2023 World Championship season in F1, the workers at the Maranello factory must be hard at work now as they know they need to be closing in on their World title now. With Mattia Binotto's resignation from the team, Ferrari are left with no leadership at the moment, and they need someone as Binotto's replacement fast, so that the team gets their chance at a win.
Read More: "I'm not going to be nice anymore," Romain Grosjean heavily criticized by rivals in IndyCar
Also Read: "The test is going to happen," Toto Wolff reaffirms Romain Grosjean's hopes for Mercedes Test