The F1 fans have sensed some trouble in paradise for Ferrari racer Charles Leclerc as the Monegasque recently confirmed that he has called it quits with Charlotte Sine. Charlotte had been with the 25-year-old former Sauber driver since 2019, and the couple spent three years together. Sine had been a regular at the F1 paddocks for a long time as she used to visit her boyfriend's races. But, unfortunately, all good things come to an end, and it seems that the young couple are no longer together.
While Charles Leclerc was born into a Monegasque family with a history in motorsports as his father drove in F3, Charlotte Sine hails from the same country, and is an architecture student. Charlotte's Instagram profile also shows that she frequently models for some brands and likes to travel to far-off places, from where she posts beautiful pictures. During the Covid-19 pandemic, when Charles Leclerc started his Twitch streams and played F1 online, Charlotte was staying with him.
On 6th December, Charles Leclerc took to his Instagram to announce that he has split with girlfriend Charlotte Sine. This news has come as a massive shock to all his fans, who were yearning for some adorable pictures of the couple from their vacation now that the 2022 F1 season is over, and it is time for the winter holidays.
Also Read: "The test is going to happen," Toto Wolff reaffirms Romain Grosjean's hopes for Mercedes Test
Charles Leclerc and Charlotte Sine have split on good terms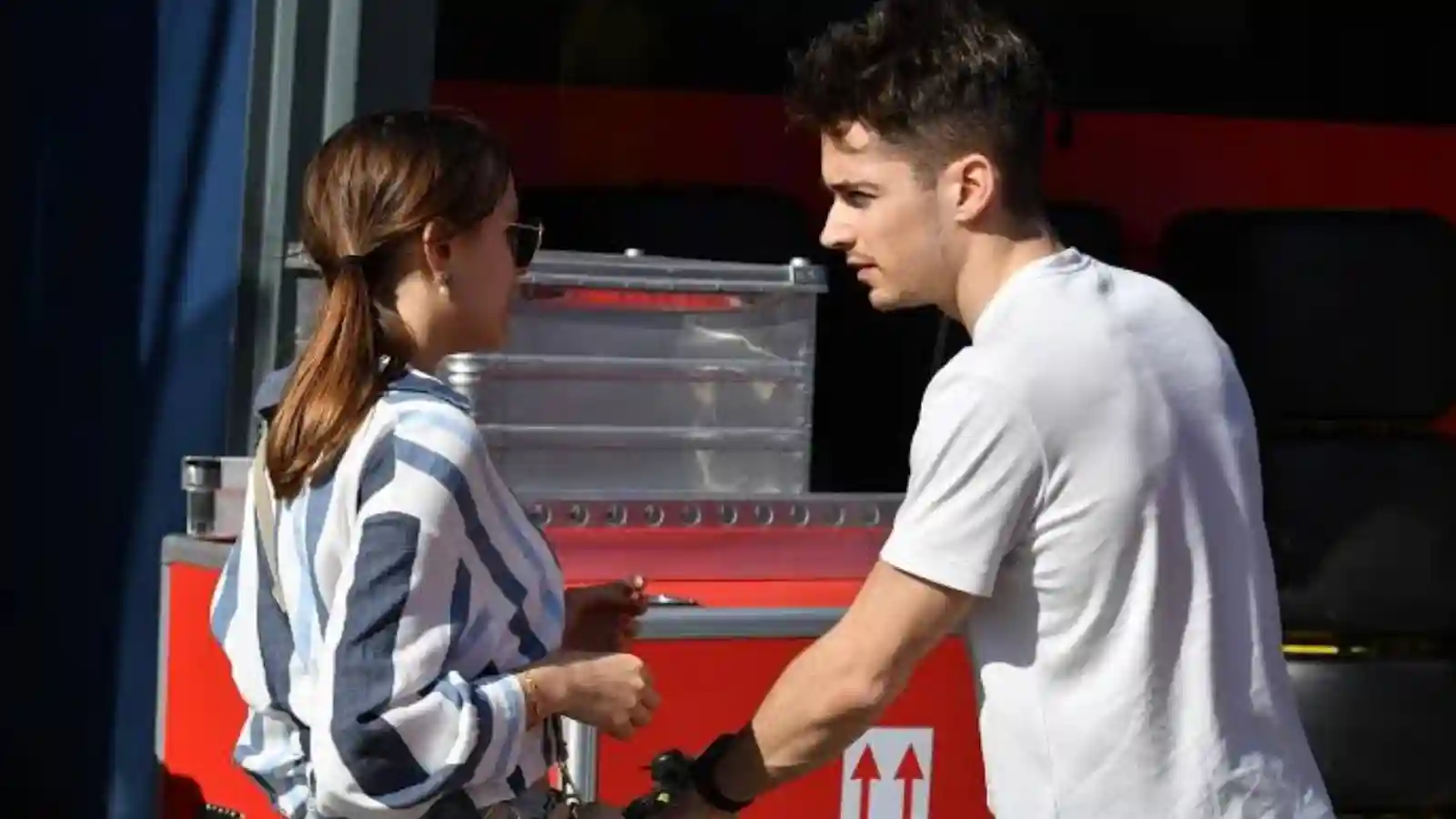 Ferrari heartthrob Charles Leclerc has always maintained a quite public image of his relationship with Charlotte Sine. The two even shared a very special moment at this year's Singapore GP when pole-sitter Charles Leclerc kissed Charlotte, who was cheering for him, and their picture was snapped. Charlotte still has that photo uploaded on her Instagram. Her last post featuring Leclerc is from November 21, after the Abu Dhabi GP, when he was announced as the 2nd placed driver in the World Championship standings.
Announcing the split, Charles Leclerc released a statement which read, "Charlotte and I have decided to end our relationship and we remain good friends. We have shared so many great moments and she is and always will be a very special person to me."
This is not Charles Leclerc's first relationship that ended with heartbreak. Before dating Sine, he was with Italian-born Giada Gianni. As per the reports, they had been together for four years before Leclerc split up with her and she took to her Instagram claiming that the Monegasque's meteoric rise in F1 had rendered him to busy to focus on their relationship, and hence they called it quits.
Read More: "My job is running an F1 team, it's not being an actor" : Guenther Steiner makes a shocking claim that he has never seen Drive to Survive
Read More: "I'm not going to be nice anymore," Romain Grosjean heavily criticized by rivals in IndyCar