Formula 1 drivers can design their own helmets. It is one of the things they have full control over. Each design is unique and quirky. For certain Grand Prix, the drivers bring in special helmets. The fans eagerly wait for their helmet designs every year. Some of the pilots keep the same design with just a little modification while others go with a wacky concept.
Normally Charles Leclerc, the Ferrari driver's helmet reflects the team and it's pretty classic. Lewis Hamilton's purple headgear was one of a kind, last season he even got a designer to make one for the Monaco Grand Prix. Fancy would be an understatement for the helmet. Alex Albon had one dedicated to his pets. The drivers have fun with their helmets and it is quite a sight for the fans.
There is an image of Charles Leclerc's helmet designed by the AI circulating social media. As usual, it brought the fans some entertainment, and the Tifosi had opinions on the helmet design. "Power Rangers," "Iron Charles," and "Charles LeTerminator," were some of the reactions. Some fans couldn't make up their mind whether it was giving a predator vibe or if it was sweet.
Related: "Is this not the same car….???" – Fans left scratching their heads with Red Bull's new 'Copy Paste' Livery
A chunk of fans also mock Charles Leclerc's new helmet designed by AI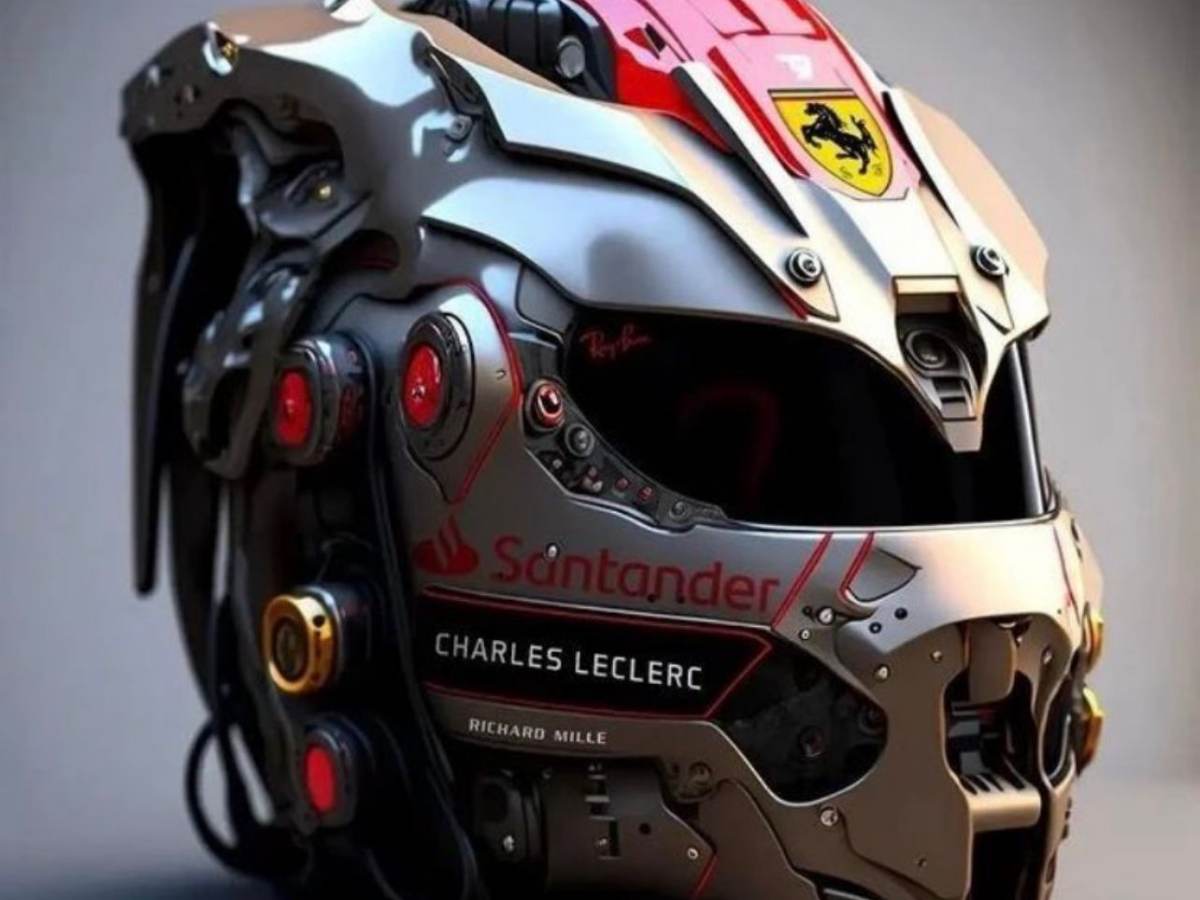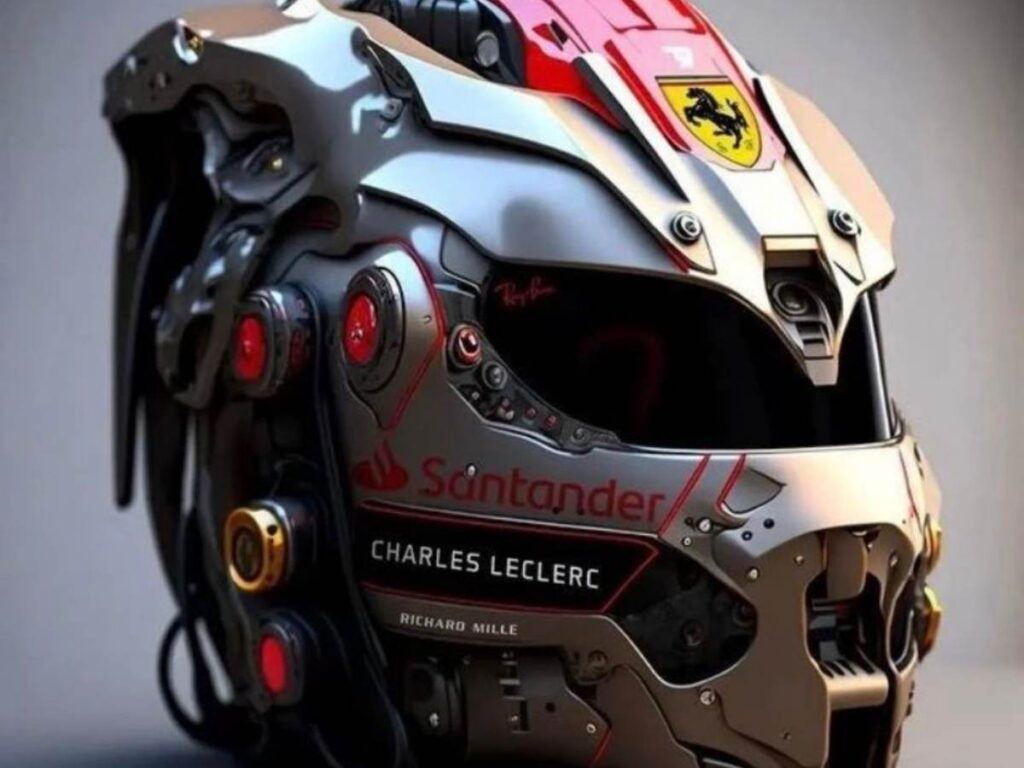 The internet had mixed reactions to this helmet design. While some called it a predator mask others found it amazing. Twitter went on to make sense of the helmet calling it useless, and ineffective and suggesting the AI learn aerodynamics.
Some of them analysed it seriously arguing that the helmet would increase the weight load and slow him down while racing. Here are some of the reactions to Charles Leclerc's helmet designed by AI.
Leclerc has just finished testing in Circuito di Fiorano, Ferrari's own track. The driver and his teammate Carlos Sainz had a test run last week. The duo are now preparing for the 2023 season. Leclerc was seen as Verstappen's rival last season and went toe to toe with him on several occasions. The upcoming season is another year of rivalry, the powerful ones will reveal themselves.
In case you missed:
"Weight lifted off my shoulders," George Russell opens up about seeing a psychologist after enduring mental struggles in F1.
Former F1 racer reckons lack of job security as the Ferrari Team Principal will be the main factor holding Frederic Vasseur back