Daniel Ricciardo and McLaren was just not the pairing that it was meant to be and Guenther Steiner could clearly see that. After Daniel and McLaren parted ways, the Aussie driver went on to have a few contract talks with the American F1 team but nothing concrete seemed to take place between the two parties. Now we know the reason why this was the case.
When Daniel Ricciardo's move to McLaren was announced, fans were quick to assume that the Aussie driver would come into the team and take it to new heights. They also assumed that he would end up beating his teammate Lando Norris in the standings with ease. However that did not seem to be the case as we got to witness 2 full years where Ricciardo struggled with the McLaren as he tried to adapt to the car.
It was unfortunate for both the driver and the team but that's the thing. Some pairings just aren't meant to be. Daniel Ricciardo's poor performance at McLaren seemed to turn a few heads. So it's fair to say that one was surprised when it was announced the the Honey Badger will be leaving the team. As the 8time GP winner searched for a new home, Guenther Steiner was keen to bring him in but then weighed the pros and cons.
Hiring Daniel Ricciardo would have been a big gamble for Guenther Steiner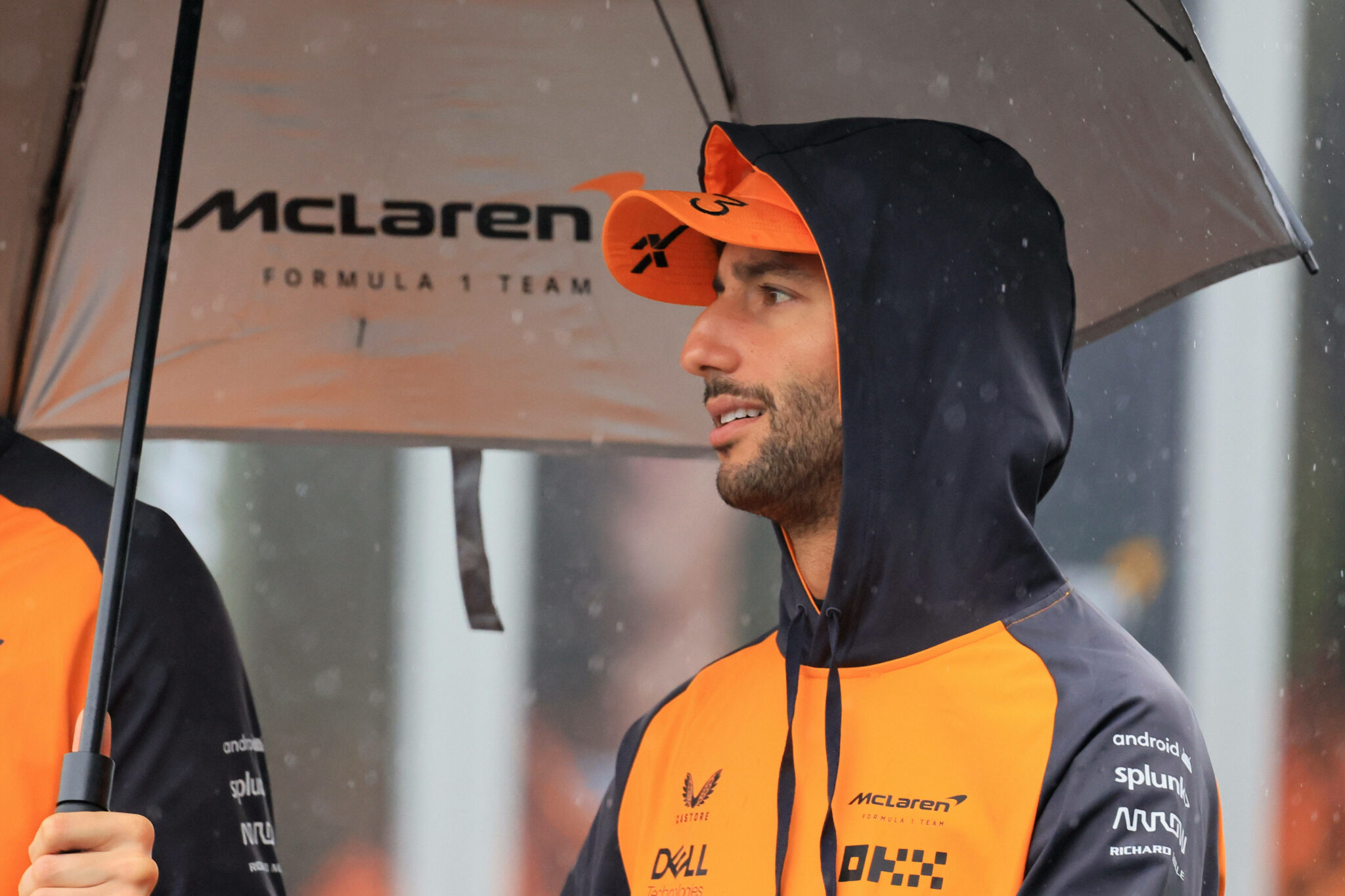 The Haas team boss had his doubts on whether the Aussie driver would be able to bring in the results expected from him after what seemed like two horrid seasons behind the McLaren. Here is what he had to say. "Daniel has not performed well, otherwise he would still be driving for McLaren. You can't ignore that. When you take a driver like that, you again take the risk whether you can bring him back to his old level or not", he said.
Daniel Ricciardo is a proven race winner in Formula 1. However his recent performances in the past few seasons have put a shadow over his abilities and haven't increased his value in the market either. Guenther Steiner saw that and so did the others. The soon to be Ex-F1 driver will be replaced with another fellow Aussie named Oscar Piastri who will race alongside Lando Norris in the McLaren next year.
Also Read: "Would have cost him nothing," Martin Brundle critical of Max Verstappen after not helping Sergio Perez at Sao Paulo GP
Also Read: "Lack of pace made everything complicated": Sergio Perez speaks out publicly for the first time since ugly fight with Max in Brazil GP