Daniel Ricciardo will not be racing in Formula 1 this year. Ricciardo was forced out of McLaren Racing at the end of the 2022 F1 season. Daniel has been replaced by a fellow Australian driver, Oscar Piastri at the Woking-based team. Thus, the 33-year-old opted to rejoin his former team, Red Bull Racing as a reserve driver. Although, Ricciardo's role at Red Bull is focused on marketing rather than duties on track.
Consequently, Daniel Ricciardo is utilizing his time away from F1 to have a more relaxed period. Daniel recently made an appearance at The Late Night Show with Stephen Colbert. The 33-year-old talked about a variety of different topics. However, the most prominent point of discussion was the rise of Formula 1 in the United States of America. Daniel did not shy away from expressing his views on F1's newfound growth.
Initially, Stephen asked Daniel Ricciardo about the reason for the "explosion' in F1's popularity in the US. Although, Daniel gave a humorous reply to the show host in a bid to cheer up the fans. Ricciardo said, "I was going to say something serious. But I think ultimately it's probably my good looks." This answer was loved by the audience. Stephen Colbert too agreed with the Australian and called this factor to be serious.
Also Read: Which was the first alcohol brand to sponsor a car in Formula 1?
Daniel Ricciardo believes F1's growth in the US was inevitable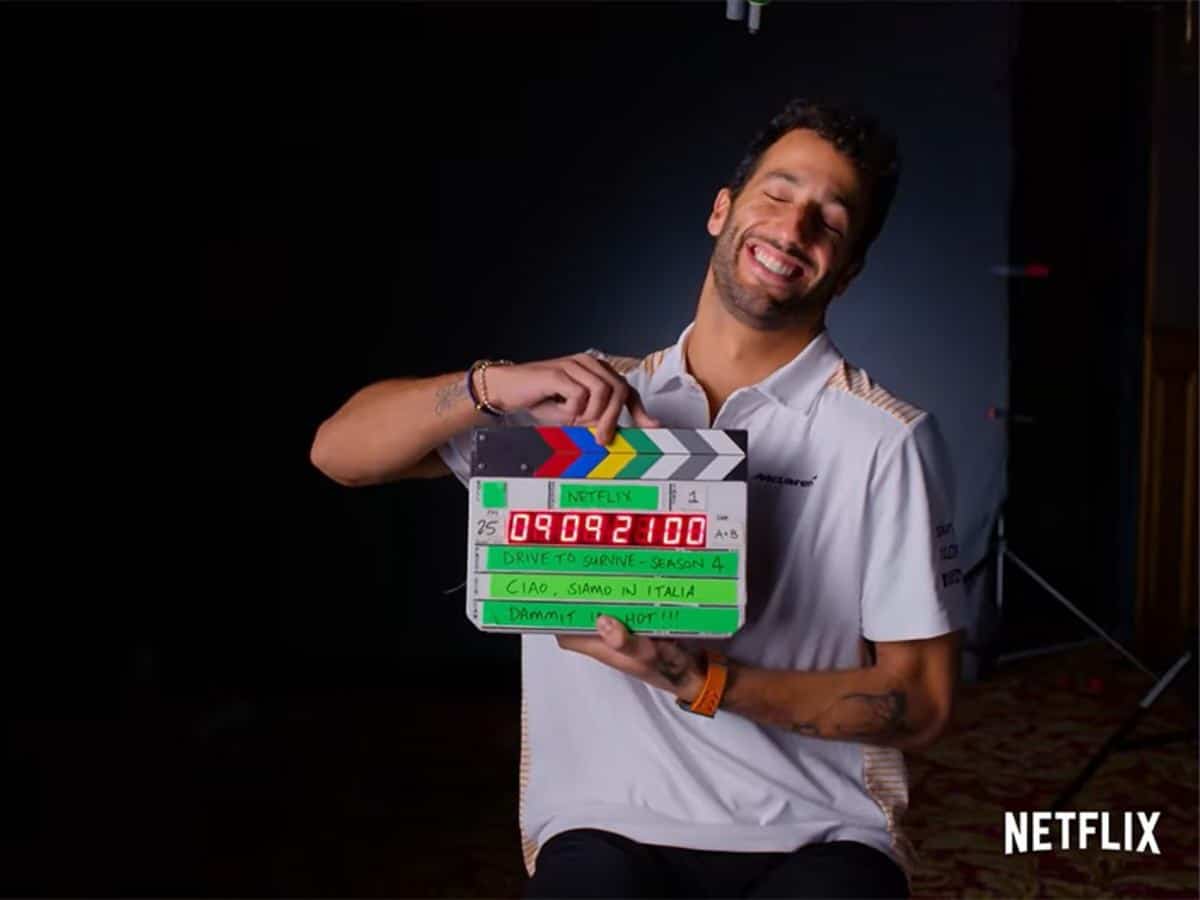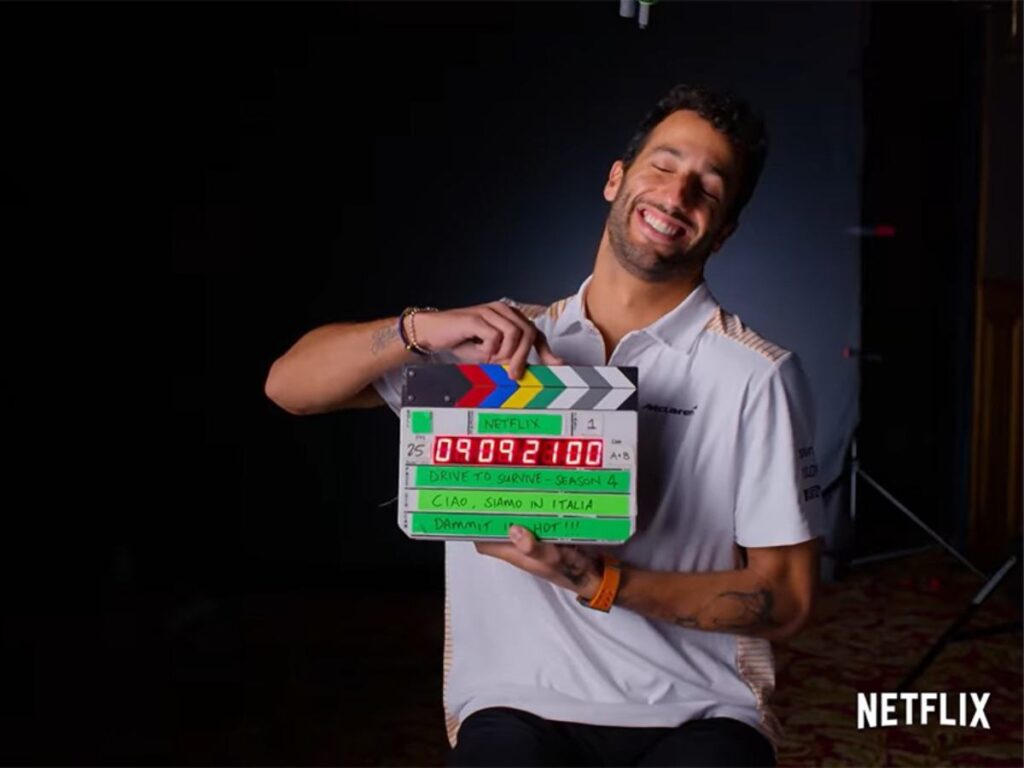 On a serious note, Daniel Ricciardo mentioned the Netflix docuseries, 'Drive to Survive' played a key role in this increase in F1 viewership. Daniel continued, "the 'Driver to Survive' series on Netflix has kind of blown up." Though, the Australian further stated the global increase in viewership as a result of this series. He stated, "I think that has put it on the map worldwide." Ricciardo then mentioned that the show will soon release its fifth season.
Daniel Ricciardo was quick to state his opinion about the United States falling in love with F1 sooner or later. Daniel replied, "I knew in the [United] States it was inevitable to blow up here." Ricciardo mentioned the reason behind this to be the success of the Americans in the sporting world. He elaborated, "Because you do sports so well." So much so, that Daniel Ricciardo further said, "I would say it was a matter of time but I feel like it accelerated through this 'Drive to Survive' show."
Thus, it seems that Daniel Ricciardo is enjoying his time in the United States of America. On the show, Danny Ric was wearing his famous smile and looked joyful. Ricciardo was one of the main characters in 'Drive to Survive.' Albeit this journey will take a break after season 5 as Daniel tries to make a comeback in F1 next year. Fans certainly hope to see the Australian driver hit the track up and running again sometime in the future.
Read More: "Just make a decision," Frustrated Karun Chandhok urges the FIA to resolve the Andretti F1 dilemma
Read More: "Rap God video Eminem vibe" – Fans react to Adam Driver's look as Enzo Ferrari for highly-anticipated 'FERRARI' movie