After two disappointing years at McLaren, Daniel Ricciardo will return to Red Bull, where he will take the role of a 'third driver'. He had left the team back in 2018, apparently because he did not want to be the second driver. 2019 and 2020 were good, but after that, he struggled his whole time at McLaren, with adapting to the car and with performance. In both years, he was comprehensively beaten by Lando Norris.
However, his new role is not particularly in relation to a future full-time seat, as Christian Horner and the team have made it clear that they trust in Sergio Perez. Both Horner and Helmut Marko had highlighted that Ricciardo is still 'one of the best' for show runs and promotional events, owing to his immense popularity, and in conversation with Speedcafe.com, the Australian made that 'crystal clear'.
Ricciardo realised that he needed to take a 'step away': "To make things crystal clear, I'm still not on the grid next year. But look, it's certainly a way to still stay involved and to give me the time necessary to take a back step. And that's been no secret to myself. As the second half of the season went on, I just needed to step away for a bit, rebuild myself, reset a bit, and also just find the intense love for it."
He fears losing his love for F1: "Because, at this level, if you don't have that, then I'm not doing justice for myself or anyone around me. I'm not saying I've lost it, but I'm in fear of losing it. Obviously a race drive is the best thing if I want to stay, you know, that's the surest thing. It just became more and more clear that I couldn't be doing 24 races next year – it just wasn't going to, I think, be the right thing for me."
Also Read: "Just needs to rediscover his motivation" – Former world champion Mika Hakkinen believes Daniel Ricciardo will find his mojo again during his break from F1
Will Daniel Ricciardo ever race in Formula 1 again?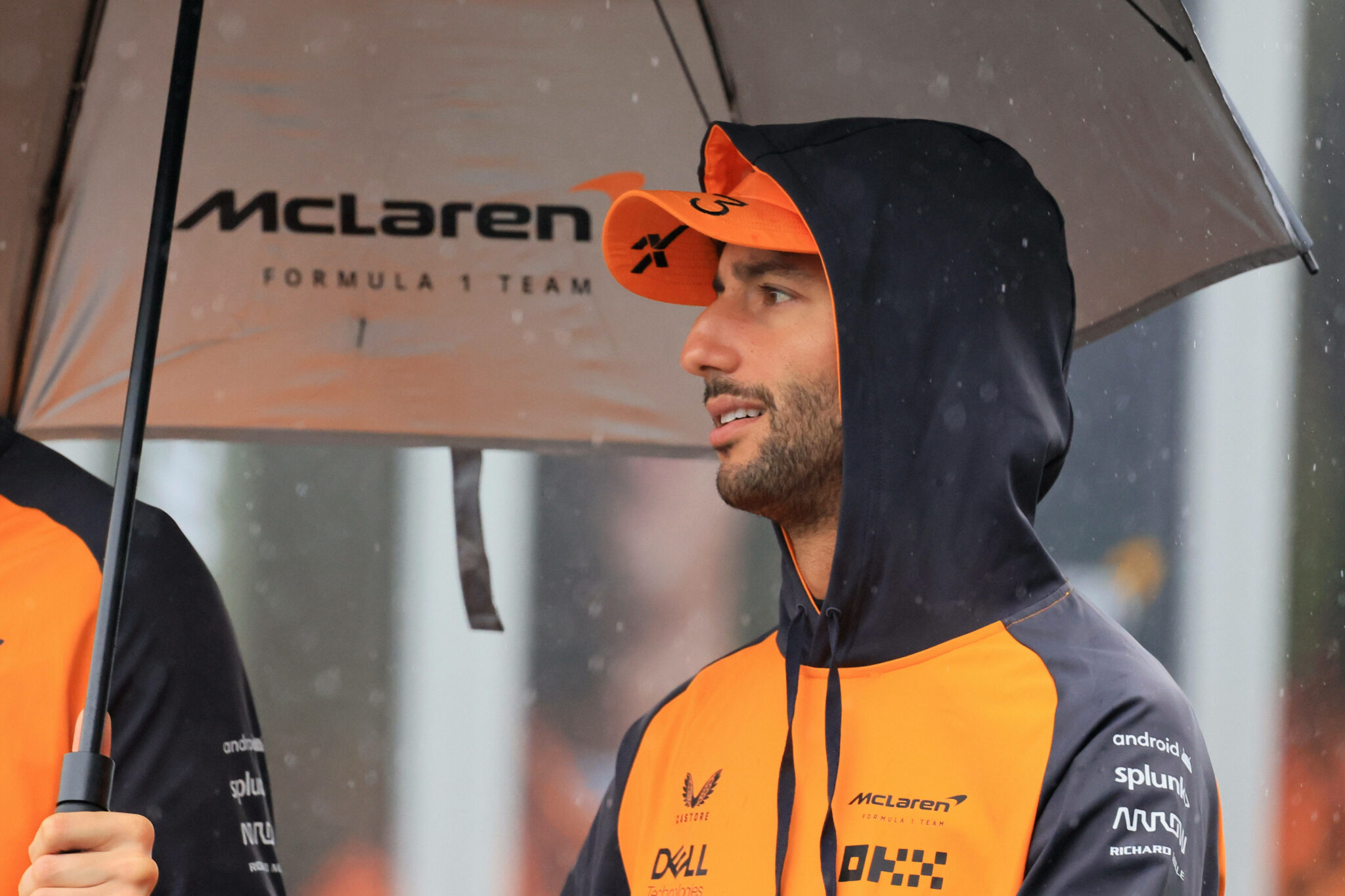 The past two years have certainly not been easy for Daniel Ricciardo, and surely not like how he, McLaren, or anybody would have expected. The decision to let him go seemed natural, as his performances were not improving. In fact, you could even say that 2022 has been worse for him than 2021. On the other hand, his replacement, Oscar Piastri is considered one of the best talents in F1 and has bags of potential.
Ricciardo is almost 12 years older than Piastri and is a very good candidate for a long-term project. But this, of course, meant that Ricciardo wouldn't be on the grid. There was potentially a seat available at Haas, with Guenther Steiner making his interest clear, but the Australian driver wasn't particularly keen on that. Even in his Red Bull
It is not easy to get back into F1, even if it can (and does) happen, especially when you are (going to be) 34, and your best days look like they're behind you. Perhaps recharging in 2023 will give Ricciardo the time and clarity he needs to get back to his best again, but he will still need to convince a team to take a 'chance' on him. No fan would turn away from a return to the grid for the Honey Badger.
Also Read: "The whole factory is excited," Christian Horner sounds ecstatic as he welcomes prodigal son Daniel Ricciardo to Red Bull for the 2023 season
Also Read: It's official: Daniel Ricciardo returns homes to Red Bull Racing for 2023–but this time, as a reserve driver