Sergio Perez has struggled throughout the 2023 F1 season. The Mexican driver has failed to meet expectations this year, as he has been nowhere close to teammate Max Verstappen. The 33-year-old has incurred back-to-back incidents in the last two rounds of the season. Now, former F1 driver Jolyon Palmer has slammed Perez.
Checo had multiple incidents at the Singapore GP, including collisions with Yuki Tsunoda and Alex Albon. Moreover, Sergio Perez had to retire his car twice in Japan after making contact with Haas' Kevin Magnussen. Palmer believes that Perez's move came out of frustration as the 33-year-old was stuck behind a backmarker. The Briton reckoned that Checo was making helpless maneuvers to regain position.
Additionally, Jolyon Palmer was convinced that Perez had simply forgotten how to race in F1 as he continued to struggle in the sport. Palmer wrote on his column for F1, "It was a move that was no doubt borne out of frustration at being in the fastest car and stuck for longer than anticipated behind Sunday's slowest team, while being desperate to recover some ground. But it was also an utterly hopeless move for a driver who seems to have forgotten his race craft."
Also Read: Sergio Perez claims his mistakes are judged more harshly by the media than George Russell because he is Mexican
Jolyon Palmer slams Sergio Perez over Suzuka move
The former Renault driver criticized Perez's move on Magnussen. Palmer believed that Checo just could not have went into the turn with his front wheel alongside the Haas. The Briton claimed that the Red Bull driver needed to have asserted himself under braking to try such an overtake. It is no wonder that Sergio Perez's move was far from successful.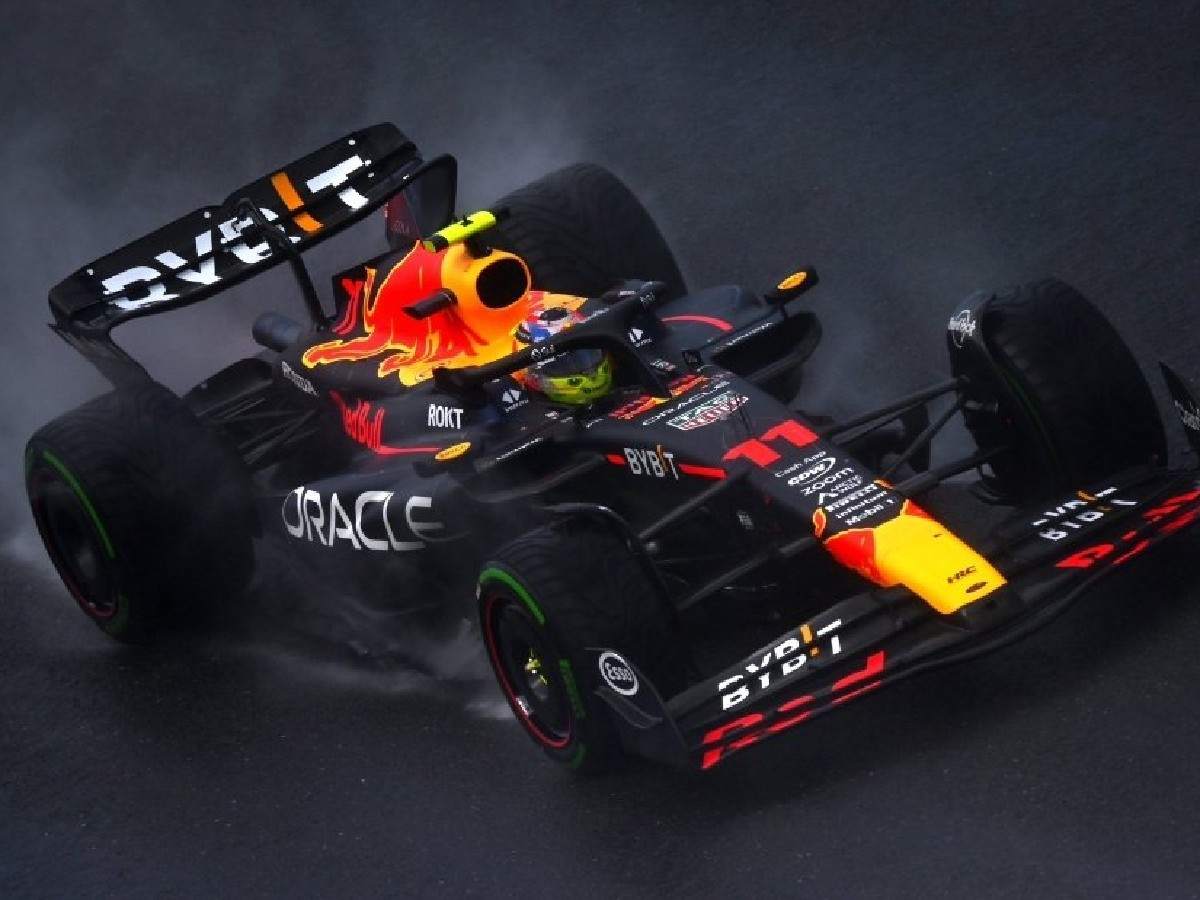 Palmer stated, "You have no right to the inside of the corner coming from that far back, without asserting yourself there on the brakes and getting significantly alongside by the time the car ahead wants to turn in to the apex." The 33-year-old failed to recover from this incident with the Haas and ended up scoring no points for the team.
Sergio Perez's Japanese GP:

Clashed with Hamilton 💥
Safety Car penalty ⏱️
Turned Magnussen around 🔃
Two front wing pit stops 💨
Retires early ❌

All in 15 laps. pic.twitter.com/r4wpHUKo0k

— ESPN F1 (@ESPNF1) September 24, 2023
Sergio Perez has continued to face slack over the course of this season. The Mexican driver has not managed to improve in recent rounds with pressure increasing in the last few weeks. Checo will stay at Red Bull till at least the end of 2024. However, Perez's future beyond his current contract remains a question mark with his failure to deliver.
In case you missed it: