F1 drivers are known to live a lavish life when they are not on the race track. As they are some of the highest-paid athletes in the world, their lavishness is expected. Recently, McLaren's Lando Norris was spotted in Monaco in a new car, and it was not a McLaren.
Norris was seen on the streets of Monaco driving a Lamborghini Miura which is worth two million dollars. While the Miura is a vintage supercar that was manufactured from 1966 to 1973, it is also the world's first supercar. Further, in the video, Norris was spotted flipping off the person recording it. But the action was seen in good spirit and no offence was taken by anyone from it.
Norris is probably having the best season of his career so far. With the surprise upgrades of McLaren, he has risen to P7 in the drivers' standings with 115 points. While only six races remain in this season, Norris was seen taking it easy in Monaco before the Qatar Grand Prix, which is scheduled on 8th October.
Also read: Lewis Hamilton says he is optimistic about the W15 despite it still being in the early stages of development
Various cars in Lando Norris's garage
Like every other Formula One driver, 23-year-old Lando Norris has an extravagant collection of cars. With a $20m annual salary and net worth of $30m, his garage consists of three McLarens, a Rolls Royce, a Lamborghini, and a Jaguar. All of these have a combined worth of nearly $1.5 million.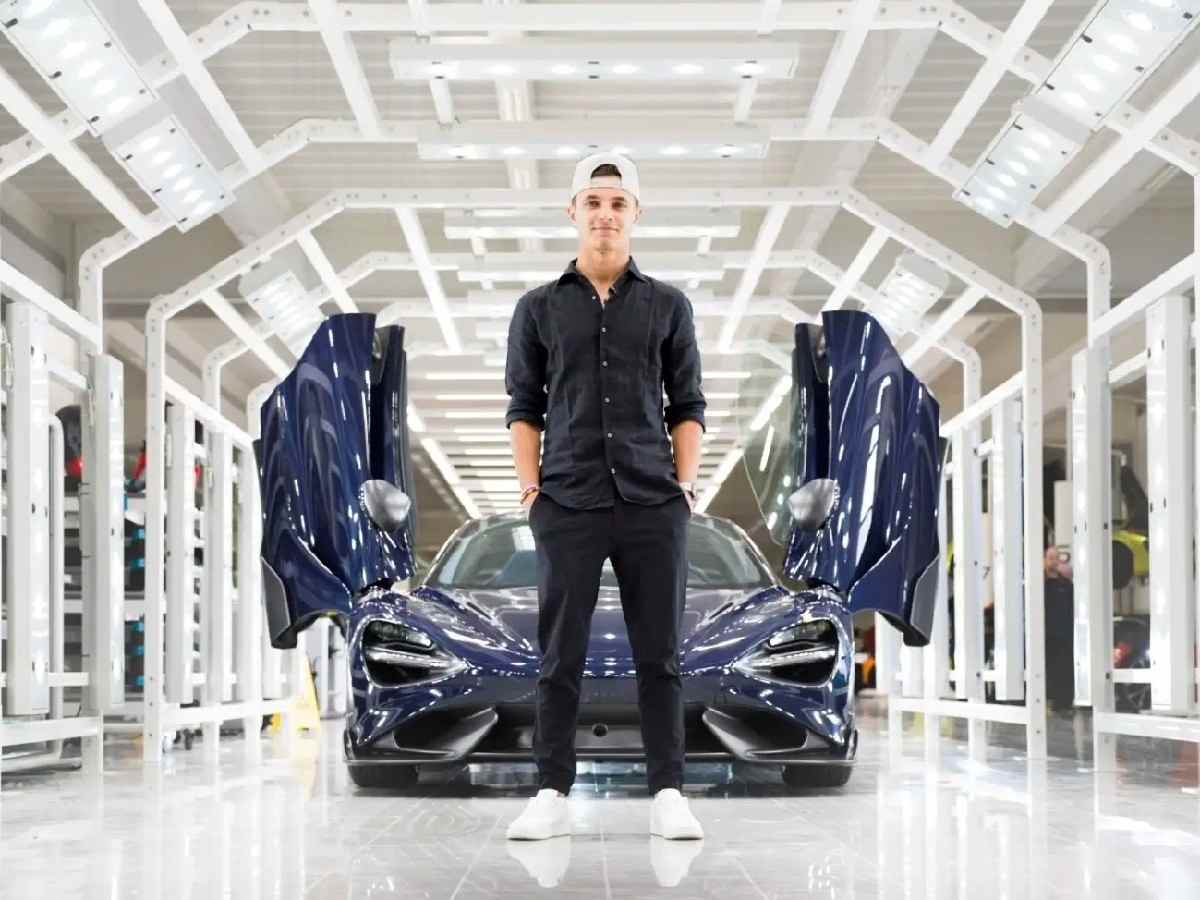 Some of the most expensive cars in his garage include the McLaren 720s Spider, which is worth $318,000, powered by a four-litre twin-turbocharged engine with 710 hp. Next is the Rolls Royce Wraith, which is one of the more elegant cars in the Briton's collection. Valued at nearly $320,000, the car can reach a top speed of 250 km/h and has an eight-speed automatic transmission.
The most expensive car on the list is the Lamborghini Aventador, worth $400,000. Considered to be one of the most sought-after vehicles in the market, the sports car comes equipped with a powerful 6.5 litre V12 engine which helps the car attain a top speed of 350km/h and produces 740 hp. It comes with a seven-speed automated manual transmission and can go from 0 to 100km/h in just 2.9 seconds.
Discover more: