The 2023 F1 season is 17 rounds down, and Lance Stroll has struggled massively behind the wheel of the AMR23. Stroll has not been able to keep pace with his 2-time world champion teammate, Fernando Alonso, and for this, has come under immense criticism from all angles. While a lot has already been said about his 2023 woes, the 2016 Champion, Nico Roberg, has indicated that he could lose his seat for next year.
Fernando Alonso joined Aston Martin ahead of this year's campaign, but despite this fact, has been able to squeeze the maximum juice out of the AMR23. Whereas Lance Stroll, who has been with the team for a longer period, has just not been able to put the Aston Martin car through the absolute wringer consistently. Moreover, has struggled immensely to keep his car on track.
Nico Rosberg is surprised by the never-ending woes of Stroll, and while talking about him ahead of Qatar GP, he told Formula Passion, "It is essential to score points consistently. I'm not really sure what happened to Lance Stroll because he is a very good driver and he showed at the beginning of the season how he can be near Fernando."
Secondo Nico Rosberg, il sedile di Lance Stroll potrebbe essere in pericolo#F1 https://t.co/SvjtoCYB2h

— FormulaPassion.it (@FormulaPassion) September 29, 2023
He added, "When Fernando was third, Lance was fifth or sixth, so I'm not really sure what happened to him. It's really in a difficult phase now, but I think that in the long term, Aston can't really afford to have a driver that far away. So, either Lance gets back to where he can and should be, or they're going to have to start thinking about changing things there with the co-pilot."
Discover: WATCH: Lando Norris spotted cruising in the streets of Monaco in a $2,000,000 worth Lamborghini Miura
Lance Stroll is way behind Fernando Alonso in the 2023 standings
While Nico Rosberg has indicated that Lance Stroll could be on his way out of F1 at the end of the ongoing campaign, the former's criticism of the Canadian is quite justified. Only six races remain in the season, and Stroll is nowhere near his teammate in the Driver's Championship. He has only managed to score 47 points so far.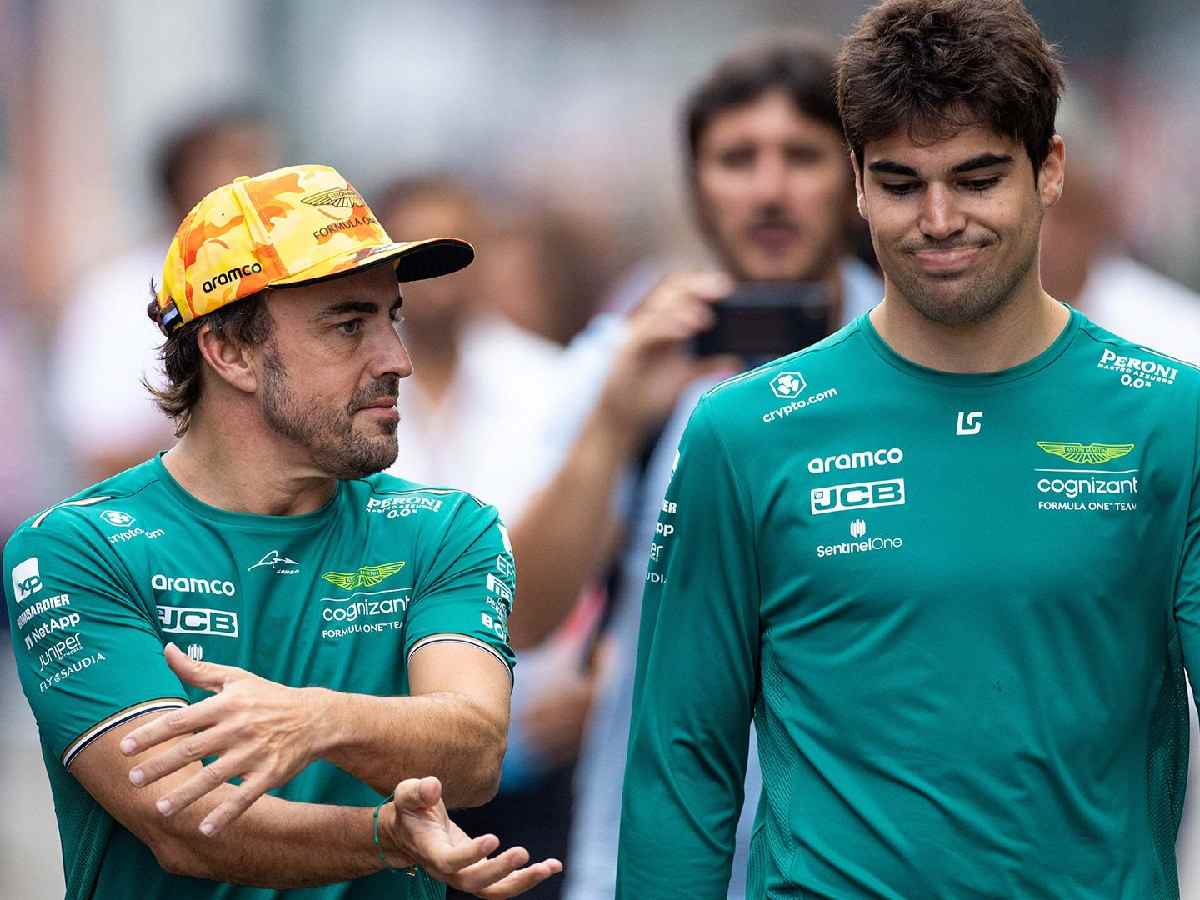 The mighty Fernando Alonso has stormed to a brilliant 174 points with seven podium finishes. This gives a fair representation of how much Stroll has struggled compared to Alonso. With only a few races remaining in the campaign, the 24-year-old needs to get his act together and try and score as many points as possible in the upcoming rounds.
The F1 extravaganza will hit the television screens again from 6th October onwards for the Qatar Grand Prix. Considering this, it would be the perfect opportunity for Lance Stroll to prove himself. The Lusail International Circuit is a fast, free-flowing circuit and is the kind of track that could help Stroll get his mojo back for the remainder of 2023.
In case you missed it: