George Russell has established himself as a solid performer in Formula 1. Russell showcased his talent at Williams Racing for three seasons before being called up to drive for Mercedes. At the Silver Arrows, George managed to surprise the paddock as he outperformed 7-time world champion teammate Lewis Hamilton. However, Russell would be aiming to fight for the championship in the 2023 F1 season.
George Russell recently took some time to have some fun before the hectic F1 season gets underway. The British driver got his hands on an AMG Mercedes and took it for a spin in freezing conditions. The Mercedes Twitter account posted a clip from the day. The caption said, "Snow + ice + @GeorgeRussell63 +@MercedesAMG = a lot of fun!" Certainly, a math equation which every F1 fan will understand.
George Russell drove the Mercedes like there was no tomorrow. Russell did not shy away from taking the car for a slide on the snow. The smile on the British driver's face was enough for viewers to imagine the kind of thrill he had. F1 drivers are regarded as the best in the world and George's outing in the snow surely proved his skills. Russell seemed glad to have had this experience. Recently George even spoke about the importance of mental health in an interview.
Also Read: "It makes sense for us," Ford President and CEO Jim Farley sheds light on decision to join F1 with Red Bull Racing
Fans love George Russell's stellar drive in the snow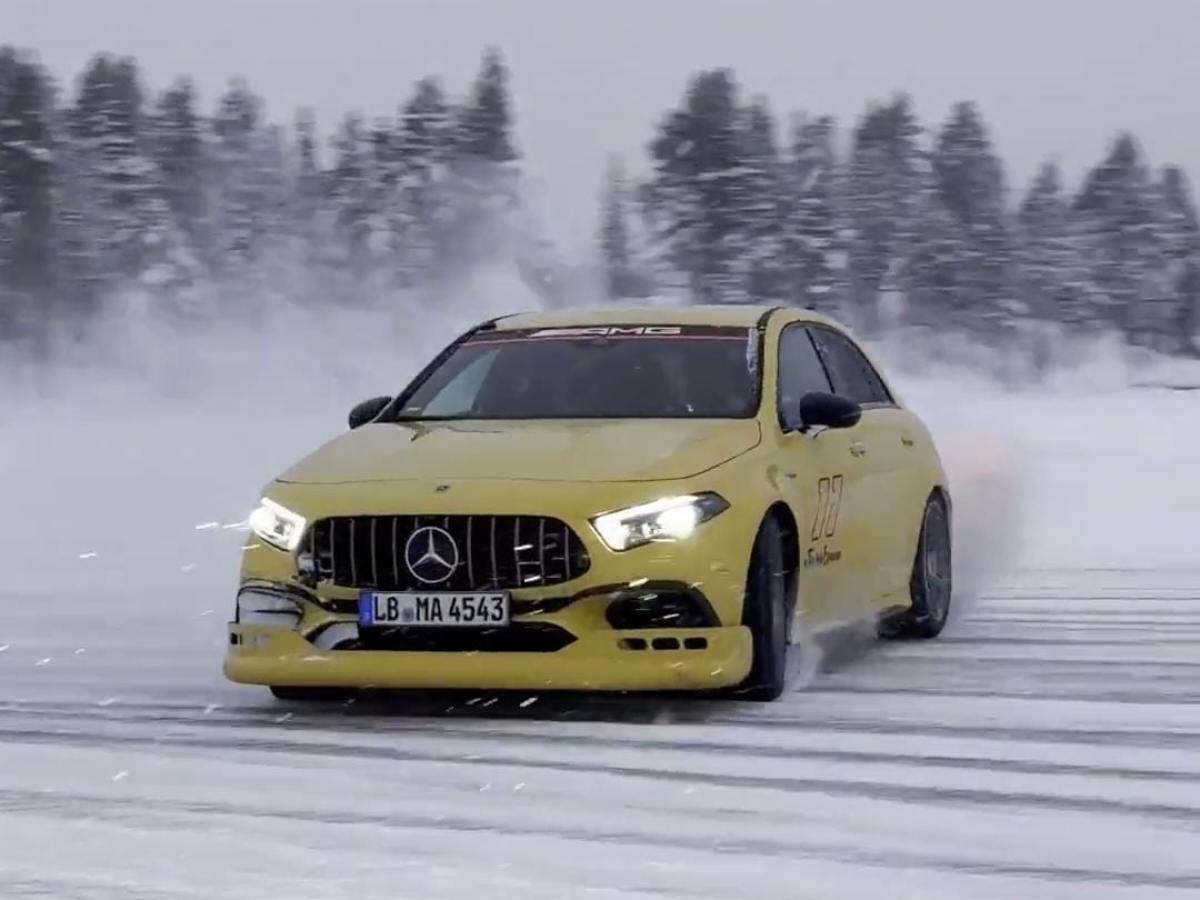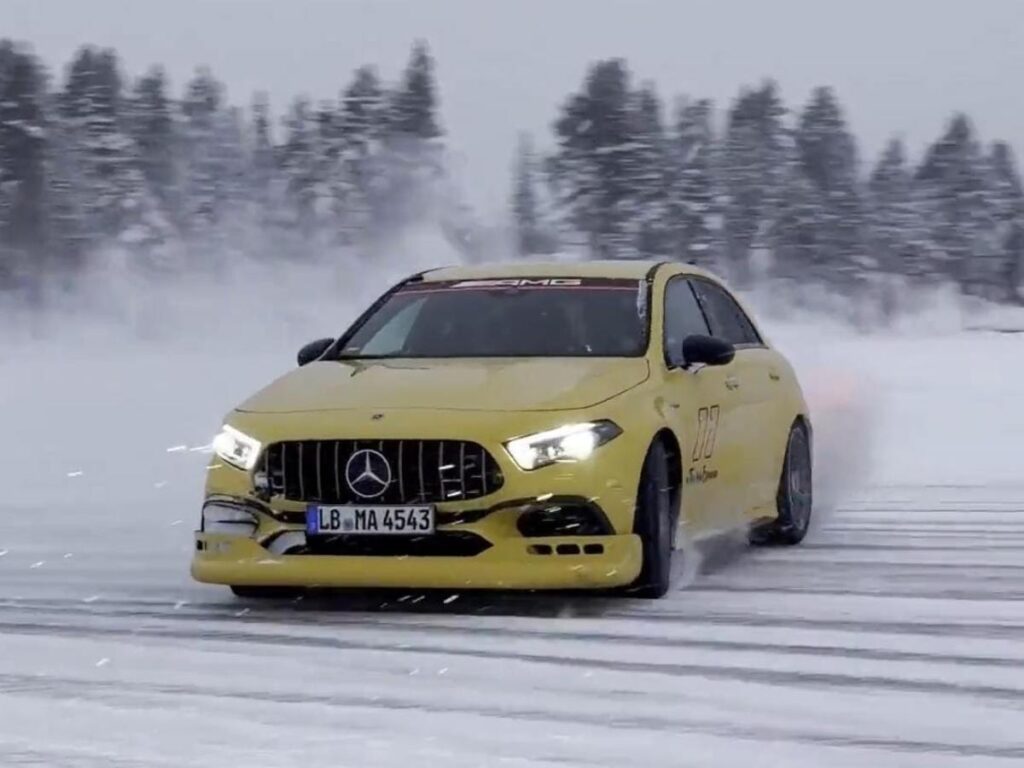 Fans were excited to see George Russell's performance. One user urged the British driver to have a go at the Race of Champions. The user replied, "Damn if only he did ROC as well…" Perhaps George might bring glory to his country if he did race in the all-star event amongst the likes of Sebastian Vettel and Mika Hakkinen. Additionally, a fan commented on this thrilling endeavor and said, "that seems so much fun."
On the other hand, many fans wanted to accompany George Russell for such an experience. One fan asked for a way to opt for this drive and wrote, "where do I sign up to do this with George?" Subsequently, another user voiced their wish to be Russell's passenger. The user commented, "CAN I SIT NEXT TO HIM IT LOOKS SO FUN." Certainly, these fans spoke for the majority of F1 fans who would love this opportunity.
Thus, it seems that fans are glad to see George Russell enjoy his winter drive. Russell is set to have a challenging year in F1 ahead as critics expect a three-way fight for the title. George is often seen as the future of Mercedes after the retirement of Lewis Hamilton. Hence, the 24-year-old will have some pressure to deliver this season as a testament to his talent.
Read More: Formula 1 car rules were once only 3 sentences long
Read More: WATCH: Jimmy Fallon goes head-to-head with Sergio Perez in a fiery electric karting duel