Ford Motor Company is one of the most successful engine manufacturers in F1 history. Ford has won 13 titles in Formula 1, on level with Mercedes. The American automaker hopes to increase this tally as it makes a comeback in 2026 with Red Bull Racing. The partnership was recently announced in a massive season launch event in New York City. However, Jim Farley, President and CEO of Ford went on to greater lengths to promote this collaboration.
Jim Farley visited Jimmy Fallon on The Tonight Show. Fallon introduced the viewers to Ford's return to the pinnacle of motorsport, this time with Red Bull Racing. However, in the lieu of the announcement, Jimmy challenged F1's Sergio Perez to a karting duel. Thus it was Jim Farley who came in to prepare the American host for this race. Additionally, this presented a perfect opportunity for Farley to talk about his company's ambitions in Formula 1.
Jim Farley mentioned Ford had been away from F1 but the rise of the sport in America was a key reason for the company's return. Farley said, "We haven't been in Formula 1 in 20 years and we're going back… Formula 1 has gotten huge in the US" The Ford boss stated the US automaker's aim of using this popularity to promote its electric vehicles through the Ford F1 return. Jim continued, "We want to use it to promote our electric vehicles, so it makes sense for us."
Also Read: WATCH: Jimmy Fallon goes head-to-head with Sergio Perez in a fiery electric karting duel
Jim Farley's favorite sport is different from other CEOs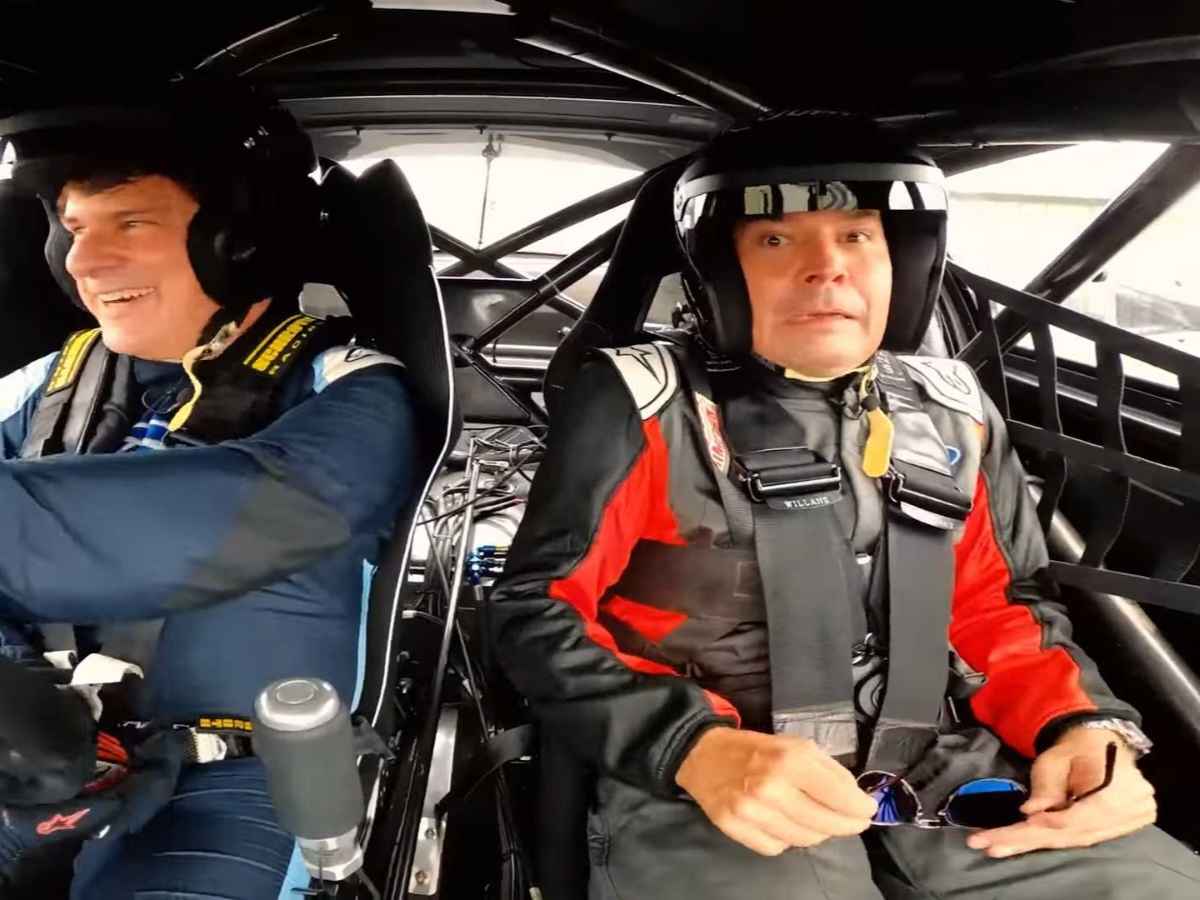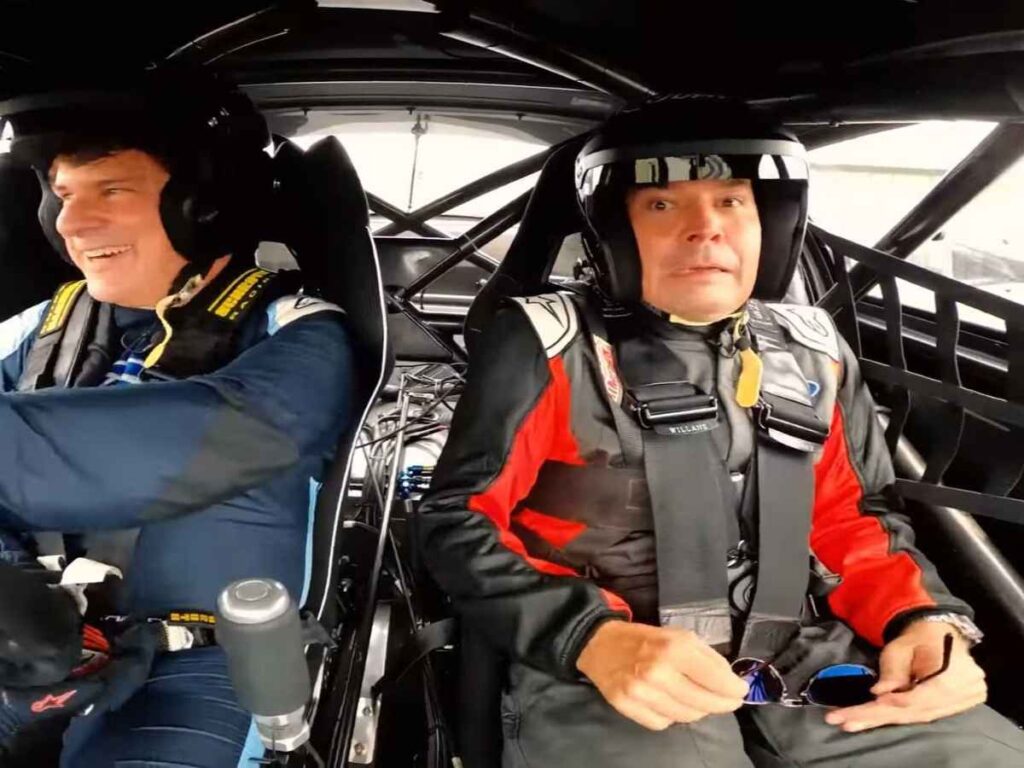 Jimmy Fallon was quick to point out that Ford has a great partner for this endeavor. Farley followed this statement and said, "We're going to join Red Bull. Like they've been world champion for a couple of times." Certainly, the Ford boss appreciated the success Red Bull has had in recent years with Max Verstappen. Jim Farley continued and mentioned the Austrian team is the ideal fit for such a project. Jim said, "It's perfect for us."
Additionally, Jim Farley talked about what set him apart from other big executives. Farley said, "You know 'cause some CEOs are into golf or tennis or yachting. But I like racing." Definitely, Ford needs a person like Jim behind the wheel for its F1 ambitions. Ford's previous endeavor in F1 was the Jaguar F1 team. Although the management of the US automaker essentially derailed the project completely. Interestingly, Jaguar was bought by Ford's new partner, Red Bull.
Thus, Ford is prepared for its new ambitions in Formula 1 as it partners up with Red Bull in 2026. Jim Carley seems to be the perfect executive to carry on the involvement. Carley is a racer himself and will understand the workings of the F1 paddock. Certainly, fans cannot wait to see what the Ford-Red Bull collaboration will bring in the future. But for now, it is Red Bull Racing that aims to fight for the championship this season.
Read More: Formula 1 car rules were once only 3 sentences long
Read More: "It was a matter of time," Daniel Ricciardo credits Netflix's 'Drive to Survive' for boosting F1's growth in the US