Many newer fans are unfamiliar with the comical tale of Jaguar's Formula One team. How did the multi-million dollar marque endure such hardships in their F1 endeavors? Why did Jaguar want to race in Formula One in the first place? What led to their downfall? and most importantly, Why did they sell their team for a sum total of $1?
The chronical commenced in 1996 when former World Champion Sir Jackie Stewart wanted to venture into Formula One as a team owner. Owing to his ambitions, a freshly christened team titled Stewart Grand Prix was born. Stewart secured a five-year development deal with Ford, the American automobile giant, to make it a factory team. Stewart Grand Prix has their first race in 1997. The team was surprisingly competitive where they collected 1 victory and 5 podiums in just 3 years of existence.
Enamoured by the team's success, Ford decided to buy the team out. In 2000, the rebranded Jaguar F1 team took shape. Notably, Jaguar was owned by Ford between 1999 and 2008. Ford left no stone unturned in their hunt for championship glory. The American marque hired the best of engineers, drivers and managers to ensure the success of their most expensive motorsport endeavor. Ford even brought in the legendary Niki Lauda as Team Principal. While the team collected 2 podiums as Jaguar, they were, unfortunately beyond the point of no return.
Related: 4 time World Champion Sebastian Vettel amazed by Sim Racers' talent
Red Bull assume ascendancy of the fallen team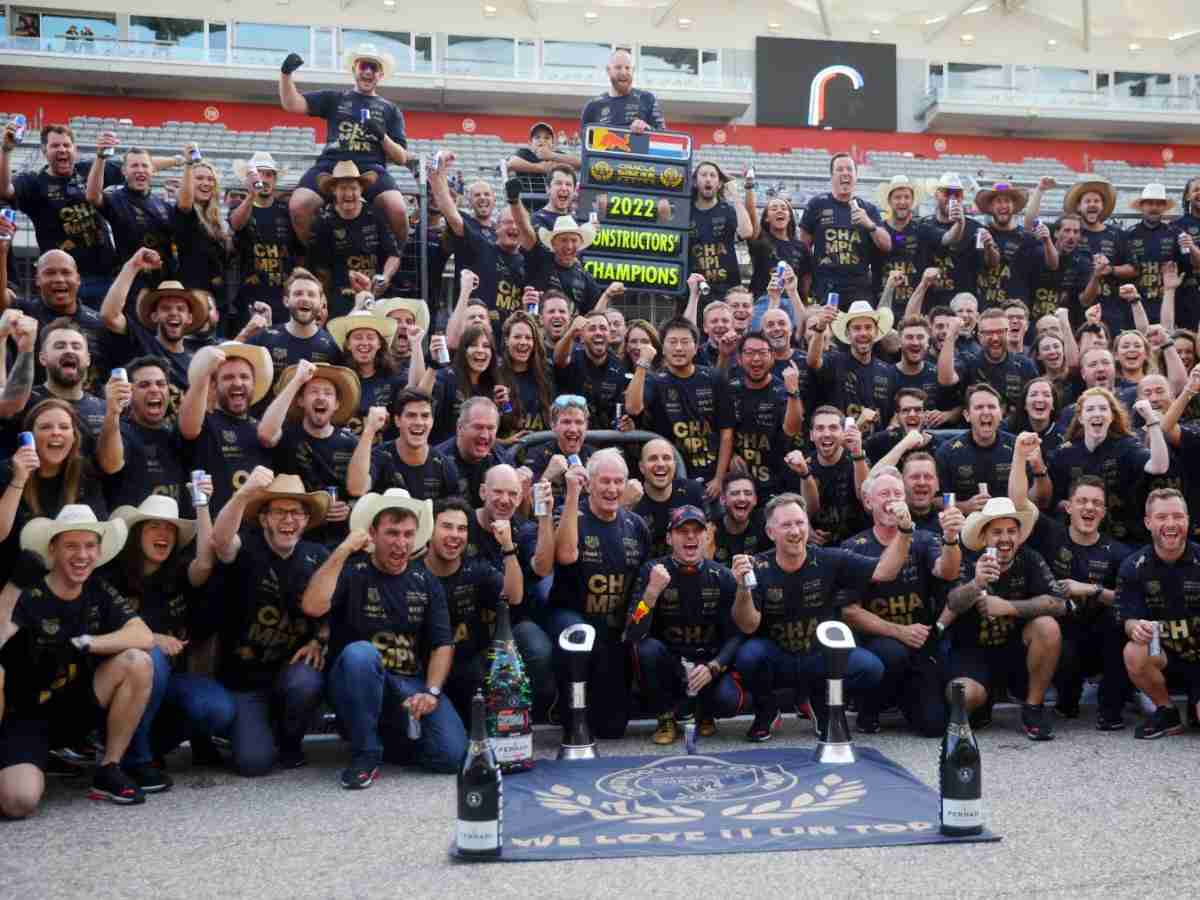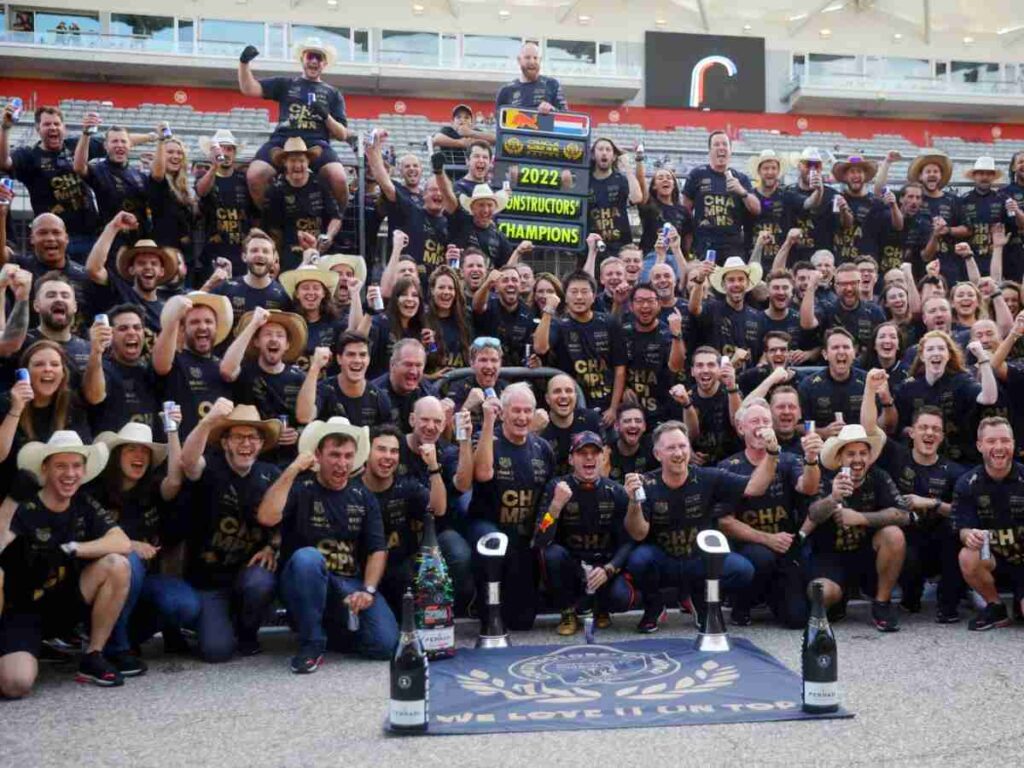 The Energy drinks manufacturer had been eyeing a spot in Formula One for a while. While Red Bull was already involved in Formula One as a sponsor, it wanted more. During the 2004 season, Ford decided to reduce their expenditure on Jaguar's Formula One program. Mainly because Jaguar did not advertise the core Ford brand, there was little return of value from the exorbitant amount of money invested. Owing to the lack of success and costly maintenance, Ford decided to sell it's Formula One program to Red Bull for only $1. Of course this price tag was merely a formality since the new owner would have to invest over $400 Million into the endeavor over 3 years.
The energy drink maker took control of the team and parachuted established talents to turn the mission around. The appointments of Adrian Newey, Christian Horner, David Coulthard and Mark Weber were testament of their tenacity to succeed in Formula One. Red Bull Racing, born from the failures of Ford and the promise of Stewart, delivered stupendously. The became the World Champions in just their 6th season of operation. Since their inception in 2005, Red Bull have remarkably managed to win 6 constructor's titles and 7 driver's titles.
Today, Red Bull is one of the most fierce competitors in the paddock. The Milton Keynes based franchise has managed to turn around a failing racing team into a force to be reckoned with. Red Bull come into 2023 as the reigning World Champions, as the most revered racing team in all of motorsport. It is highly ironic to think that all this success and glory came from a $1 purchase.
In case you missed it: