It is the end of the season for this year's Formula 1 2022 Championship, and this means that we will have to say goodbye to some of our favorite racers like every other season finale. While many of the drivers found seats in the teams for next year, some did not as AlphaTauri, Williams, and McLaren decided to go for fresh talent instead of the driver pool that is already available. But above all else, what makes the race in Abu Dhabi all the more special is that it will be the last time we will see Sebastian Vettel participate in an F1 Grand Prix.
German racer Sebastian Vettel has had an illustrious career in motorsports with four World Championships to his name. The former Red Bull racer, who was virtually invincible during his years at the Austrian outfit with back-to-back Championship title wins from 2010 to 2013, announced quite suddenly that he would be walking away from F1 at the end of this season to devote more time to himself and his family.
Sebastian Vettel's retirement from Formula 1 has sent a wave of sadness through the entire F1 community, and thus, when the 35-year-old took the wheels of his Aston Martin for the final Qualifying of his career, they cheered as he got through to Q3. The German succeeded in delivering a fabulous performance as he claimed P9 on the starting grid, just ahead of Daniel Ricciardo from McLaren.
Read More: "You should try driving mate," Lando Norris opines on his heated altercation with Ted Kravitz after Mexican GP
Fans exclaim at Sebastian Vettel's top 10 start at the Abu Dhabi Grand Prix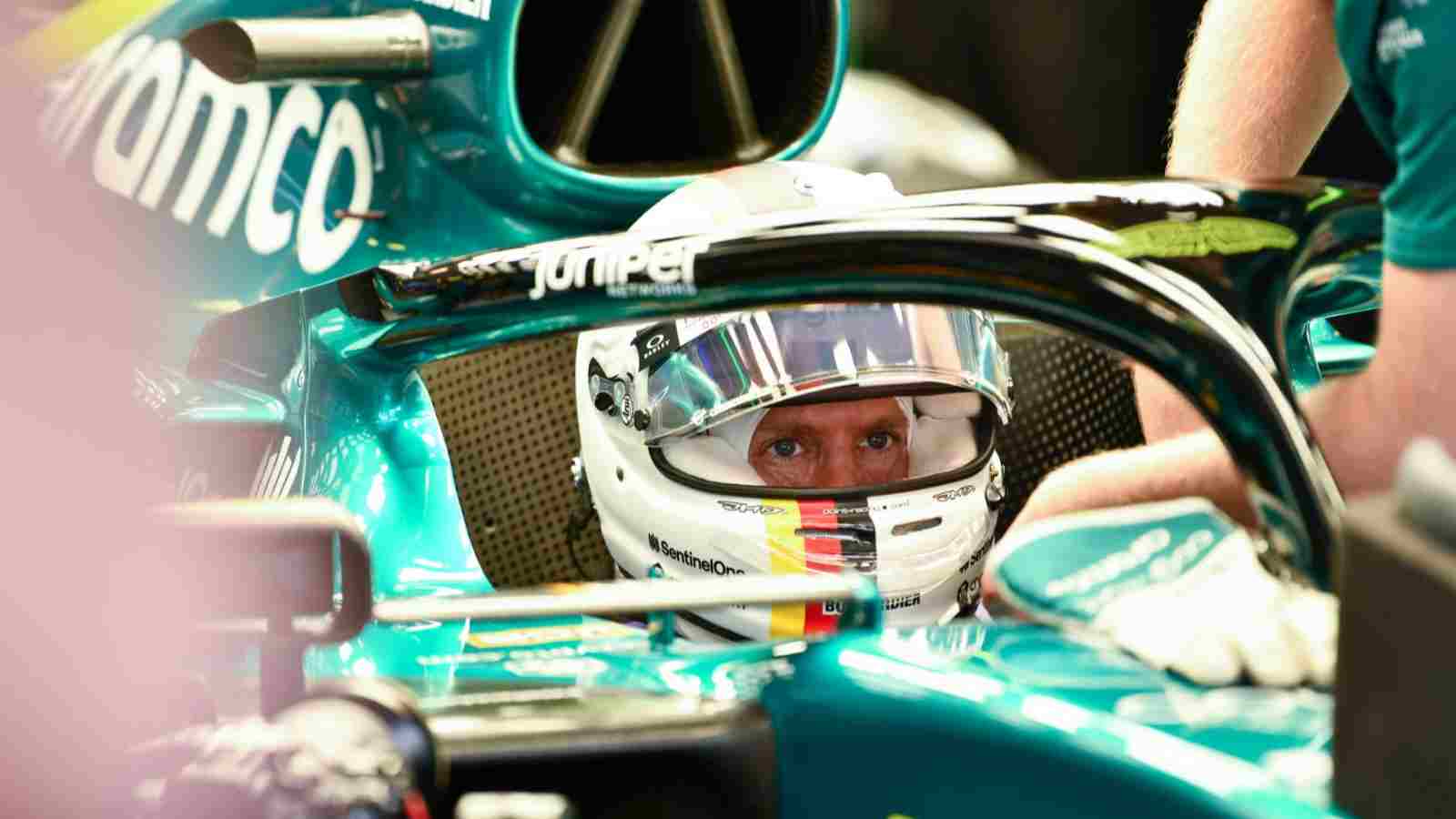 Due to the lack of pace of the AMR22, it has not been many times that Sebastian Vettel and his teammate Lance Stroll have broken into the top 10 in Qualifying this year. But for his last Quali ever, Seb displayed a brilliant performance and earned himself a befitting top-10 position in Q3. Here are the reactions of the Twitterati after Sebastian Vettel got into Q3 at the final Qualifying of his career–
Read More: Sebastian Vettel to not appear on F1 TV shows: "I'm not going to be a TV pundit."
Read More: "They are gonna come for you," F1 Fans react as AlphaTauri comes with 'spooky images' of Pierre Gasly and Yuki Tsunoda on Halloween