The black horse from Max Verstappen's home country, Nyck de Vries, is slated to debut as a regular driver in Formula 1 with AlphaTauri, alongside Yuki Tsunoda. Nyck will be filling in for Pierre Gasly, who left the Italian team to pursue Fernando Alonso's seat at Alpine after a long association with the outfit. Now, it has already been said many times that Nyck de Vries landed his stint at AlphaTauri because of his superb performance at the Monza Grand Prix where he substituted Alex Albon. Now, he is speaking more on how he felt about that opportunity.
It was the Italian Grand Prix weekend in Monza, and all the racers were pumped for driving in Ferrari's home ground. But then came the news that Williams racer Alex Albon, who had returned to F1 holding hands with the British team after sitting out for an entire season in 2021, would not be joining the Monza lineup because of his appendicitis surgery. This meant that Williams needed a replacement driver urgently, and they decided to call us Nyck de Vries–already a seasoned racer with the Formula 2 and Formula E crowns in his possession.
Describing the shock that he felt when he was asked out of the blue to fill in for a Formula 1 racer, Nyck de Vries also said he was totally exhausted despite Monza being the "easiest circuit of the year". He also talked about the Singapore Grand Prix where it was a 50-50 situation if he would be able to drive or not as Alex Albon's post-surgery condition was still not quite stable. In the end, Monza proved to be de Vries' only race for this year as Alex Albon returned for the Singapore GP.
Read More: "This curse is actually real," Tifosi in disbelief after Charles Leclerc crashes Niki Lauda's Ferrari in Monaco
Nyck de Vries finds it "a bit embarrassing" how he was absolutely exhausted upon finishing in the points at the Monza Grand Prix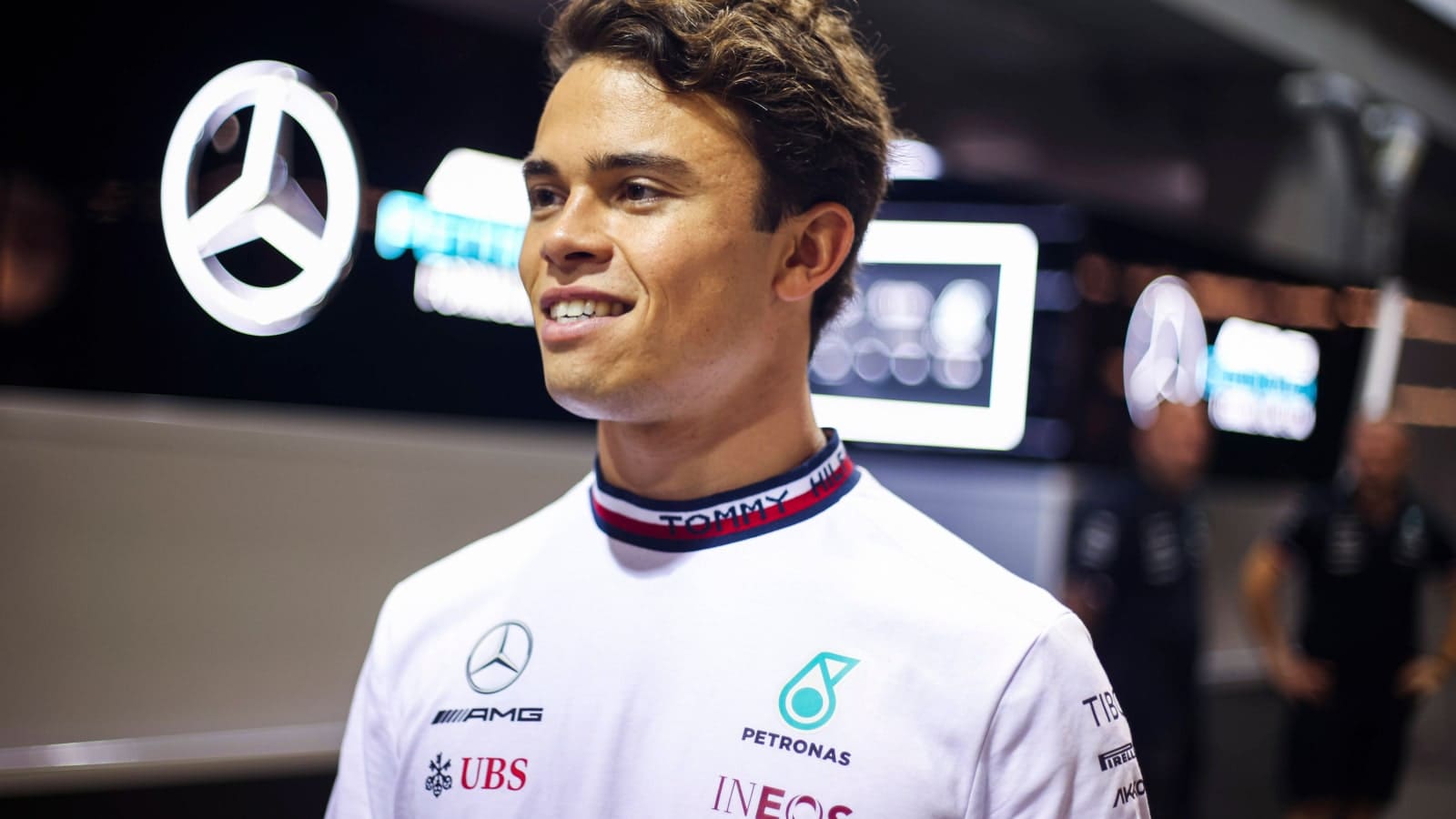 Nyck de Vries excelled in his debut Formula 1 race as he got points and outscored teammate Nicholas Latifi, who has already served as the Williams racer for two entire seasons before this. But when he reached the finishing line, Nyck de Vries was tired to the bones as he sighed over the team radio and asked someone to help him get out of the Williams cockpit since his "shoulders were dead".
Going back to the day, Nyck de Vries now described it as quite embarrassing as he feels like he should not have been that tired. He said, "I think it's a bit embarrassing, of course. Monza is the very easiest circuit of year, physically speaking. Then came Singapore. I was really shitting my pants, because it was not sure if Alex could drive. I was only in the sauna to train."
Nevertheless, Nyck de Vries' superb drive at the Monza Grand Prix gave the AlphaTauri executives enough reason to be impressed with the 27-year-old. And when Pierre Gasly decided to walk out of his contract with the team to go for Alpine, they took up Nyck de Vries as their new regular driver. Now, it remains to be seen if the Dutchman lives up to his name and bring AlphaTauri some good points in his debut season with them or not.
Read More: Lewis Hamilton and Michelle Obama share a warm embrace as former first Lady of US makes special appearance in Mercede Garage
Read More: "Any conversations around buying McLaren is a non-starter" : Zak Brown