The Formula 1 2022 season has been quite disappointing for seven-time World Champion Lewis Hamilton as he labelled it as a "year to forget" for not being able to bag a single race victory. But the Briton has still found some great news to be happy about this year as his Extreme E team, X44, got their World Championship title after beating Hamilton's former competitor Nico Rosberg's team in the semi-finals. Thus, the 37-year-old's first-ever winless season got a nice twist at the very end as he found some success outside the F1 paddocks.
Nico Rosberg's electric racing team had entered this year's Extreme E season being the defending Champions as they had won the top spot at the first-ever edition of the racing series. Even in 2022, Rosberg X Racing was being considered as the most probable winner since Lewis Hamilton's team lagged behind them for the better part of the year.
But silencing all the criticizers, the X44 team managed to turn the tables on their title rivals as Rosberg X Racing was ousted from the competition in the semi-finals. And finally, Lewis Hamilton's team prevailed over all the other competitors, clinching this year's Extreme E title. The proud team owner announced the news of his victory on X44's Instagram page, and he also talked about how the entire X44 crew had worked hard to finally grab the title.
Read More: Pierre Gasly gives a glimpse of his "unforgettable dinner" with NBA legend, Michael Jordan in Miami
Lewis Hamilton took to his Instagram to share the news that his Extreme E team has won the World Championship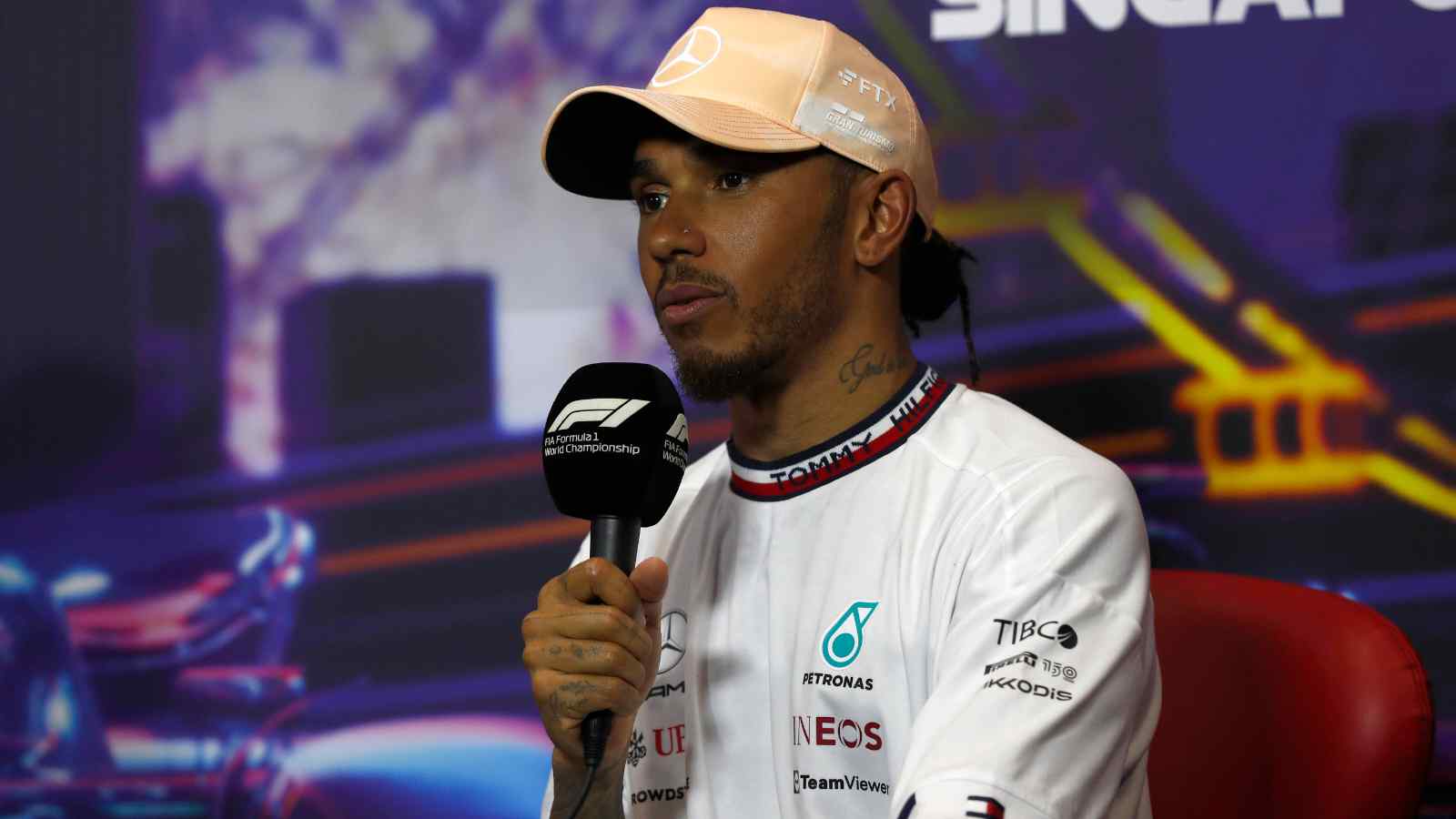 Lewis Hamilton and Nico Rosberg's rivalry goes back many years and now the two Mercedes racers have taken their battle from the racetracks of Formula 1 to the Extreme E Championship as both their teams battled for the title victory this year. And in the end, Lewis Hamilton's team won, with the Briton commenting, "I am so blown away by this comeback after such a difficult day yesterday. The team rebuilding, staying positing (sic) and coming out fighting. Wow, I'm so proud of the team and these two amazing drivers."
While Lewis Hamilton and his former Mercedes teammate Nico Rosberg's teams are the most prominent Extreme E title rivals, several other famous motorsports personalities have also gotten their teams to race for the Championship. Amongst them, 2009 F1 World Champion Jenson Button deserves some special mention. McLaren has also gotten their own Extreme E team to compete against X44 and Rosberg X Racing.
Read More: "I'm not going to be nice anymore," Romain Grosjean heavily criticized by rivals in IndyCar
Also Read: "The test is going to happen," Toto Wolff reaffirms Romain Grosjean's hopes for Mercedes Test