A giant shockwave travelled through the entire Formula 1 community today as Mattia Binotto confirmed that he is leaving Ferrari after serving at the Scuderia for 28 long years. With his statement post his resignation, the 53-year-old put an end to all the rumors about his sacking from the team which has been doing the rounds in the F1 world recently. And another much-loved face which will not appear around the paddocks from the next season is Sebastian Vettel.
With Mattia Binotto's resignation from Ferrari and Sebastian Vettel's retirement from Formula 1, fans have brought up the fact that the two had mutually agreed upon the fact that the German's tenure at the Maranello outfit had been a failure since he was not able to secure any World On behalf of the team. While Seb had talked about this many times before, Mattia only shared that he agrees with the German's comment on his time with Ferrari in a recent interview.
Mattia Binotto revealed that he believes Sebastian Vettel's time in Ferrari had given the racer as well as all the people linked to the Scuderia a newfound hope of scoring at least one World Championship. But unfortunately, that opportunity never came upon them even though Seb got tantalizingly close to winning the much-coveted title not once, but twice in 2017 and 2018. Binotto also talked about how it was increasingly difficult for him to tell Vettel that Ferrari would release him from their contract at the end of the 2020 season.
Also Read: "We will do everything in our power," Toto Wolff warns F1 teams of a Mercedes resurgence in 2023
Mattia Binotto gives his opinion on what went wrong during Sebastian Vettel's time at Ferrari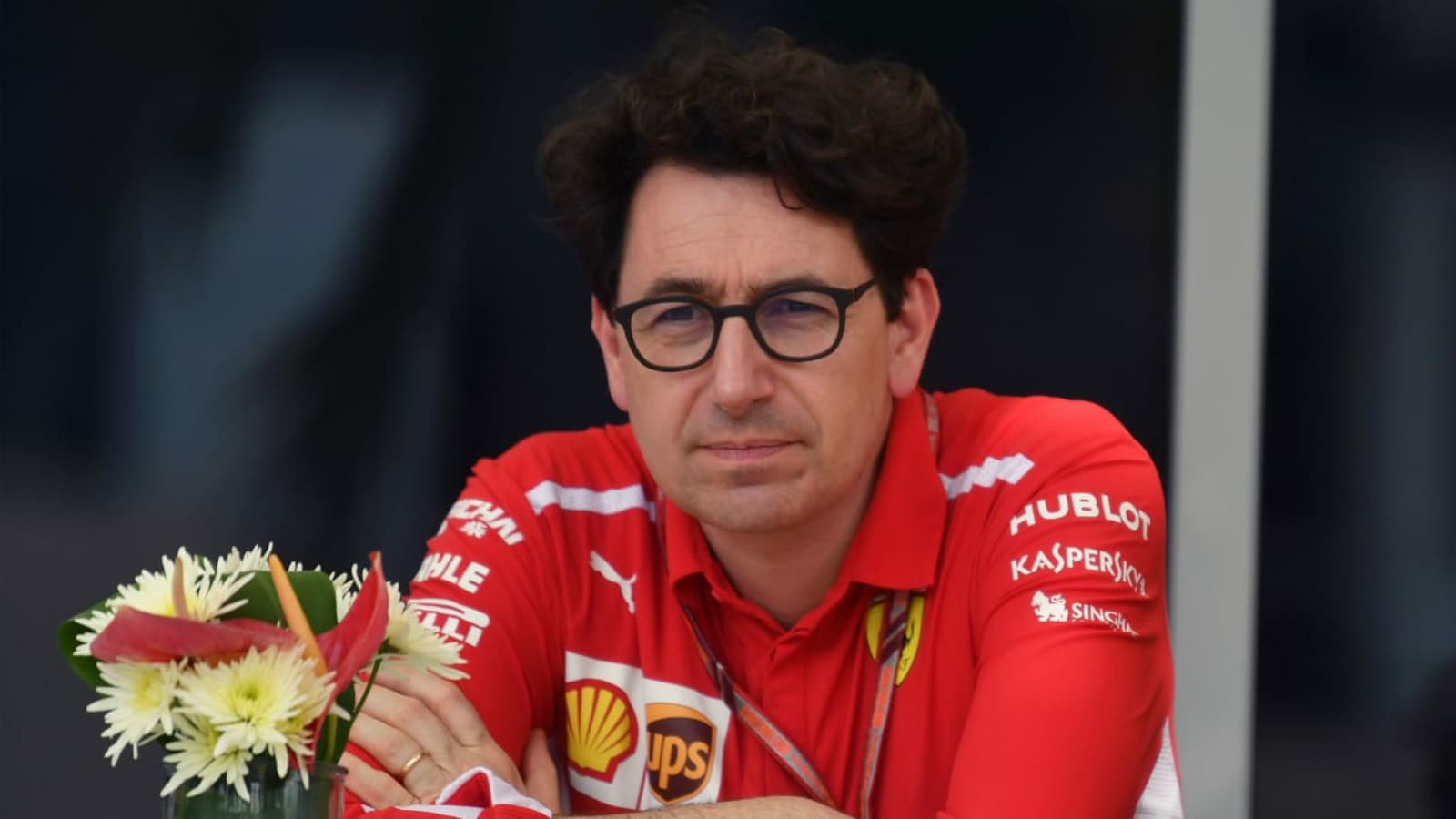 Sebastian Vettel was spotted during his early days by the recently-deceased Dietrich Mateschitz as Formula 1's rising talent. Undoubtedly, Red Bull scored the German racer with a multi-year contract, and Seb received his first World Championship title in 2010. From then on, he attained back-to-back World titles till 2013. And in 2015, he made to the move to Ferrari in hopes of following fellow German Michael Schumacher's footsteps to add a few more World Championships to his name.
Unfortunately for Vettel and the entire team at the Maranello headquarters, Sebastian Vettel could never find a World Championship victory with Ferrari. Speaking on this, Mattia Binotto said, "It [Sebastian's time at Ferrari] has been a failure for him but it has been a failure all together as a team. He has been very close, or at least the closest he has been was '17 and '18 so we had a few opportunities, but we didn't get it and I think somehow when your final objective is to do that and if you do not achieve it, it's a failure."
Following Sebastian Vettel's dismissal from the team in 2020, Carlos Sainz Jr shifted to Ferrari from McLaren for the new 2021 season. The duo of Sainz and Charles Leclerc performed quite well, despite multiple startegical and pace problems landing Ferrari in the sixth place in the Constructors' Championship standings. With Mattia Binotto now having stepped down from Ferrari's Team Principal post, it is to be seen how the Scuderia manages to find success in the upcoming F1 season.
Also Read: "The test is going to happen," Toto Wolff reaffirms Romain Grosjean's hopes for Mercedes Test
Read More: Pierre Gasly gives a glimpse of his "unforgettable dinner" with NBA legend, Michael Jordan in Miami