Lewis Hamilton is currently going through a rough time in F1. The 38-year-old had his first winless season in the sport last year. With the woes of the 7-time world champion continuing in 2023. Hamilton has publicly expressed his frustration with the car. Rumors have been doing rounds over the British driver possibly leaving Mercedes. Former F1 team boss Eddie Jordan demanded Lewis jump ship to Maranello.
Jordan was recently asked about the potential future of the 7-time champion. Eddie declined that Formula 1 needs Hamilton to race in red. He replied, "Formula 1 needs Lewis Hamilton in a Ferrari and Ferrari needs Lewis Hamilton." The Irishman speculated about who Lewis might replace if he leaves Mercedes, where he is struggling against George Russell. He continued, "Hamilton should look to go to another Championship-winning team. But the drama is who is going to move aside?"
Eddie Jordan asserted that the only viable options for the British driver are to either continue with the Silver Arrows or move to Ferrari. Jordan stated, "The only other places I see Hamilton going is Ferrari. Or staying at Mercedes." The Irishman swiftly discarded other avenues for Lewis Hamilton such as Red Bull and McLaren as per the present situation.
The former F1 team boss explained, "Red Bull would not let Sergio Perez for Hamilton. Because they try to encourage drivers who have been through their teams to try and reach the top like Max Verstappen did. Hamilton is a McLaren man. But I can't see him going back there because of the position they're in."
Discover: How long is a Formula 1 race?
"Mercedes is not good enough," Eddie Jordan on Lewis Hamilton's future in F1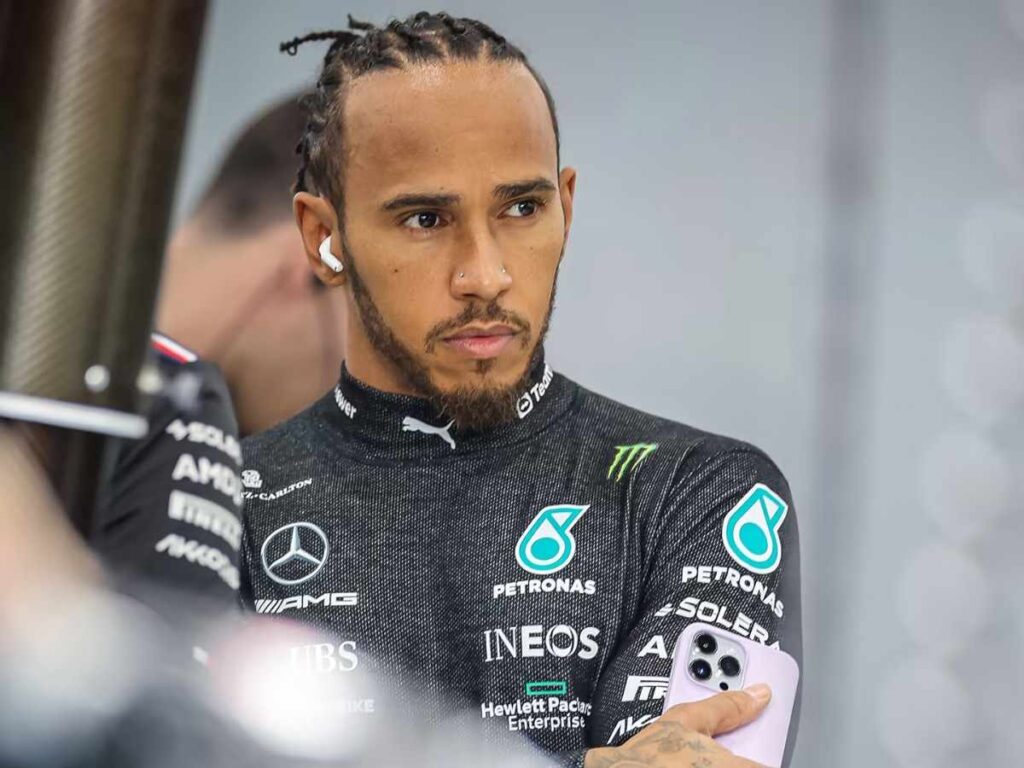 The Irishman brought light to the fact that Lewis Hamilton's contract expires at the end of 2023. With team boss Toto Wolff being open to the 38-year-old leaving Brackley. Eddie continued, "At the moment, there's no contract signed and Toto Wolff said if he was Hamilton he would consider leaving." Jordan even tried to see the point of view of the 7-time world champion.
Eddie Jordan wondered, "What would I be thinking if I was Hamilton, am I really loved here? What is actually happening at Mercedes? I'm not in the thick of things like I used to be." Moreover, the Irishman affirmed his claim that the 7-time world champion must look elsewhere for his F1 future. He concluded, "I don't know Wolff's point of view on the situation but I believe when he says he wants Hamilton to stay. But the Mercedes is not good enough for Hamilton."
Thus, it seems that Eddie Jordan is adamant about Lewis Hamilton leaving Mercedes by the end of this year. The British driver joined the Silver Arrows in 2013 and, since then has achieved unprecedented success. However, Formula 1 is all about the present and the future. If the 38-year-old does not see himself winning with his current team, Lewis might not hesitate to try to join the legendary Scuderia Ferrari.
In case you missed it: