Lewis Hamilton is having a rough time in F1 lately. The 38-year-old is struggling to extract the pace out of the Mercedes W14. Hamilton had his first season in the sport without a race win last season, with the start of 2023 not looking so bright for the 7-time world champion. The British driver publically expressed a certain issue he is facing with the new car.
The Mercedes driver admitted that the German team must work on the downforce levels of its 2023 challenger. Lewis Hamilton said, "We're a long way down on downforce So we've got to pick up the rear end downforce particularly." The 38-year-old highlighted how this can help him be more aggressive with his driving. He stated, "The more rear we gain, the more stable the rear becomes, and the more confident I'll be able to attack."
The British driver confessed that there lies a fundamental design element that is hampering his driving. This, in turn, might continue to make Lewis struggle even if the team can improve on the W14's downforce levels. Lewis Hamilton continued, "But I think in general, just this car, even if we do change that, there's a specific thing with something on the car that I have never had before.
Discover: F1 drivers' height and weight on the 2023 grid
"Making me uncomfortable," Lewis Hamilton on his continued woes with the W14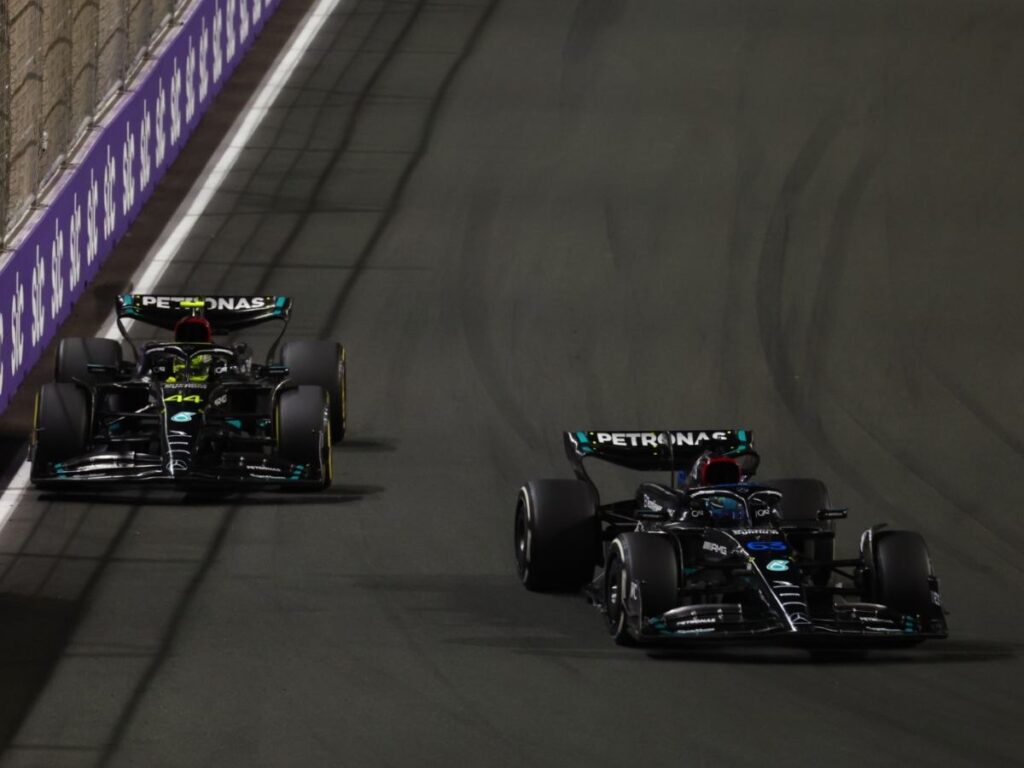 The 7-time world champion opened up about the current situation to being different in his career. The British driver has not suffered such issues throughout his career, especially with his dominant years at the Toto Wolff-led team. "It's a position I've not had in previous years' cars. For me, it's the thing that is making me uncomfortable." The 38-year-old finished an underwhelming P5 in Saudi Arabia.
However, Lewis Hamilton remains adamant about turning things around over the course of the season. The 38-year-old concluded, "I've just got to work hard to make sure it is changed." Interestingly, Hamilton was even outperformed by teammate George Russell in 2022 and in 2023. It appears that Russell is more comfortable with the characteristics than his veteran teammate.
Earlier, he had said that the team "didn't listen" over some car issues, and asked for "accountability". It seems that the 7-time world champion is on the backfoot with Mercedes in F1's new generation of ground-effect cars. Lewis Hamilton has dropped far beyond contention with arch-rival Max Verstappen. Recently, the British driver cut ties with his long-time trainer, Angela Cullen. Thus, Lewis is going through a troubled time. However, the 38-year-old is determined to bounce back.
In case you missed it: