The Spanish Grand Prix marked a stellar outcome for the likes of Lewis Hamilton, George Russell, and Mercedes, who, after struggling to find consistency throughout the season, managed to secure P2 and P3 on the grid. Hamilton started P4 behind Carlos Sainz and Lando Norris and persevered to take the second step on the podium by the race's climax.
Speaking to the media after the race, Hamilton was overjoyed. He said, "What an awesome crowd we have here. And what a result for our team, we definitely didnt expect to have the result we had here, so I just want to take my hat off to my team back at the factory, for continuing to push, to bring us closer to The Bulls. They're definitely are still a bit ahead, but we'll keep chasing them down."
He acknowledged Red Bull's current superiority. However, he is optimistic about catching up to them. He said, "They are still too quick at the moment, but one step at a time, but this is a great result. If we can get closer by the end of the year that'd be awesome, but if not, next year." When his motivation was questioned, the veteran insisted that he was still completely committed to the sport and pushing.
The seven-time world champion was lucky not to have sustained a puncture after contact with Lando Norris on Lap 1 of the Grand Prix but enjoyed a relatively unbothered race after making up the positions with some great team strategy. This marks a great result which will undoubtedly fill him with confidence going forward into the next GP in Canada.
Related: "It pisses me off ," Toto Wolff surprised by Max Verstappen's abilities following his first pole position in Spain
The W14B upgrades that Lewis Hamilton loves have produced good results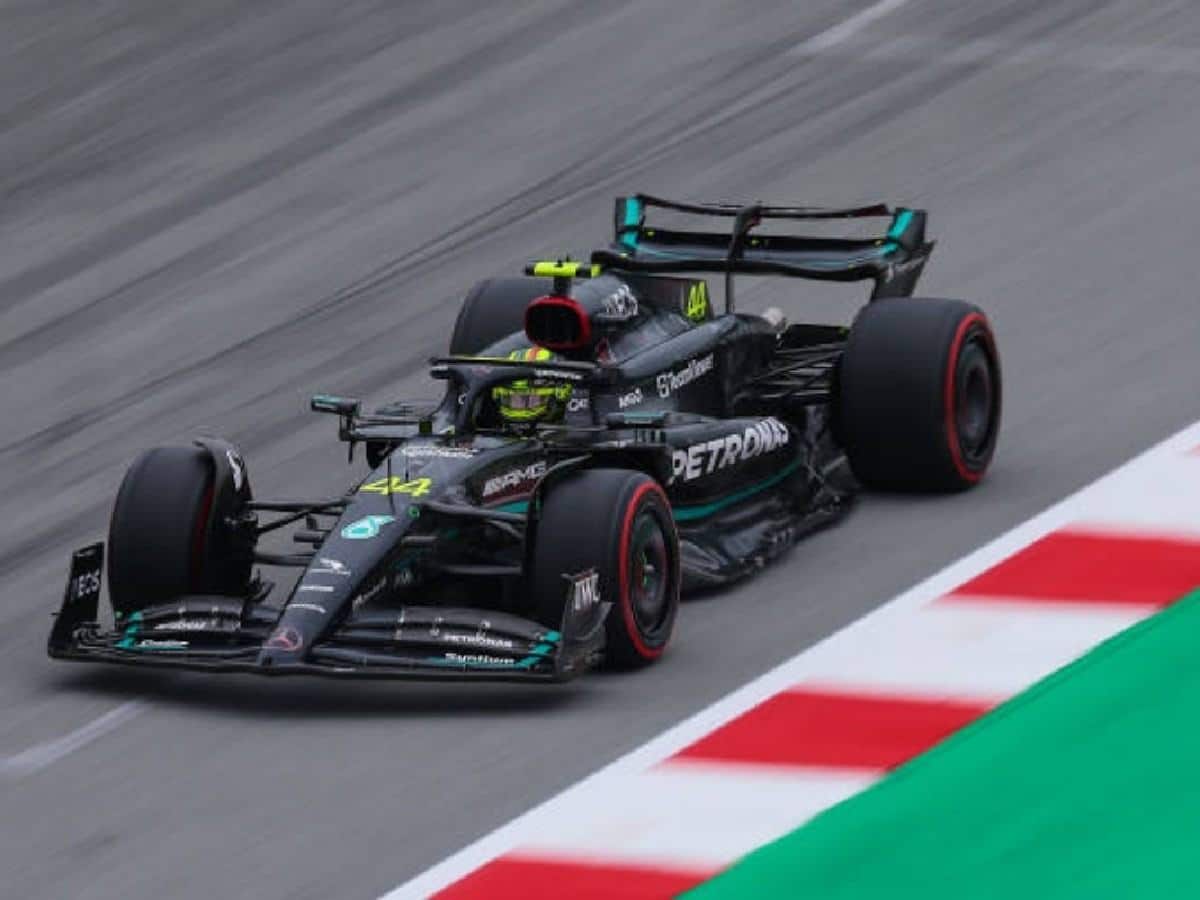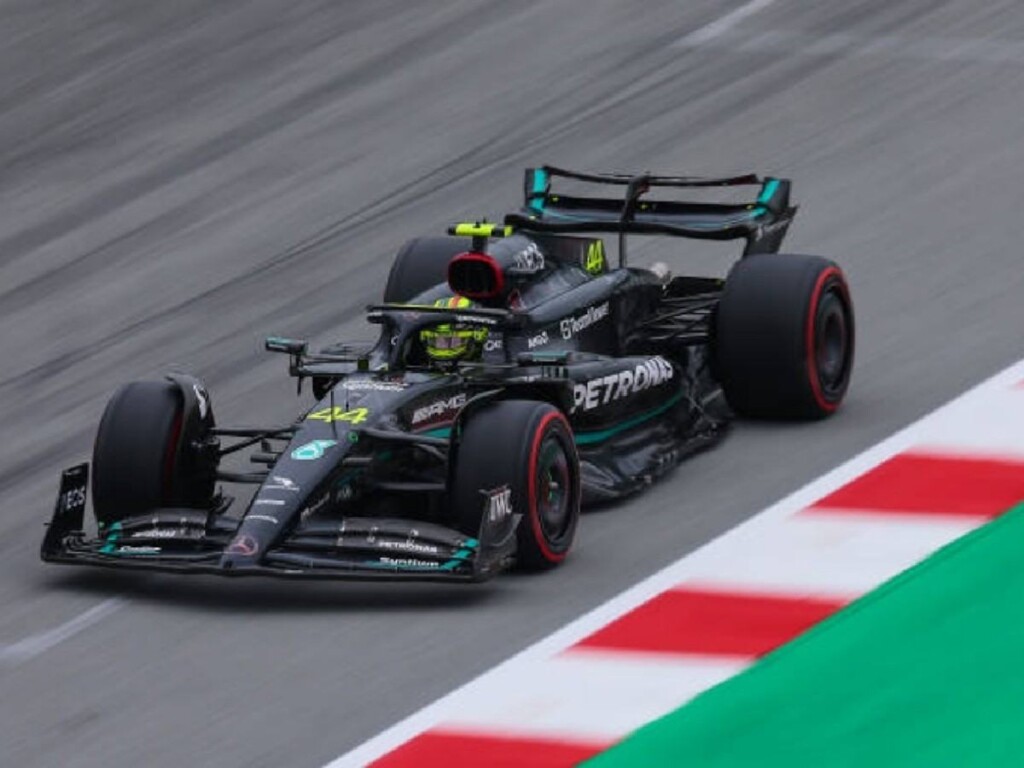 Lewis Hamilton and George Russell were eager to see the effect the team's enhancements would have on their car at the Spanish Grand Prix, as the race around the streets of Monte Carlo didn't serve as a good indicator. Nonetheless, their work at the factory has borne fruit, as the team outclassed the likes of their competitors, Ferrari and Aston Martin Barcelona.
Apart from his turn-one incident with Norris, Hamilton enjoyed a relatively smooth race and cruised to P2. His teammate George Russell made up ground for his mistakes in qualifying and took P3, making it a double Mercedes podium. Their upgrades have brought them back to being strong competitors at the front of the grid, including resolving drivability issues they suffered.
They are still intent on catching Red Bull, who seems to be building an insurmountable lead at the top. Hamilton has reassured that that is the goal at Brackley and that they are taking one step at a time in cutting down the gap to the current dominant frontrunners. With Red Bull sustaining a wind-tunnel penalty, it provides a window of opportunity for Mercedes to catch up later in the season.
This sensational result for the Silver Arrows, spearheaded by Hamilton, sees them build a much-needed advantage over customer team Aston Martin, clutching second in the Constructors' Championship standings. They hold a small 18-point lead, but it marks the start of special things to come from the team from Brackley if they can replicate this result in future races.
In case you missed it: