Red Bull driver Max Verstappen broke Sebastian Vettel's longstanding record with the Milton Keynes team. After putting on a commanding performance at the Monaco Grand Prix last weekend, the 2-time world champion clenched his 4th victory of the season and 39th career win, surpassing Vettel's 38-win record.
When asked what targets Max Verstappen would set for himself in the future, he told the media, "I just want to keep on doing what I'm doing." He also emphasized how having a good car is essential to win races and championships. "But of course, I need to have a good car for that. But I don't know how long that will last. But hopefully for a while," he continued.
The 25-year-old also claimed that breaking records isn't his main focus; he just wants to continue his recent form and win races. "No. I know Seb loves his statistics and numbers, but again it's… he still has four titles compared to mine. "I'm on two, so I think he's alright!" The 2022 world champion said after trumping Vettel's record. Sebastian Vettel has 38 wins and four world championships with Red Bull, while Max Verstappen has 39 wins and two world titles with the Milton Keynes team.
Also read: "Ultimately, we are stronger being a bigger racing team," Zak Brown denies distraction claims amid McLaren's performance criticism
Max Verstappen's record-breaking 39th victory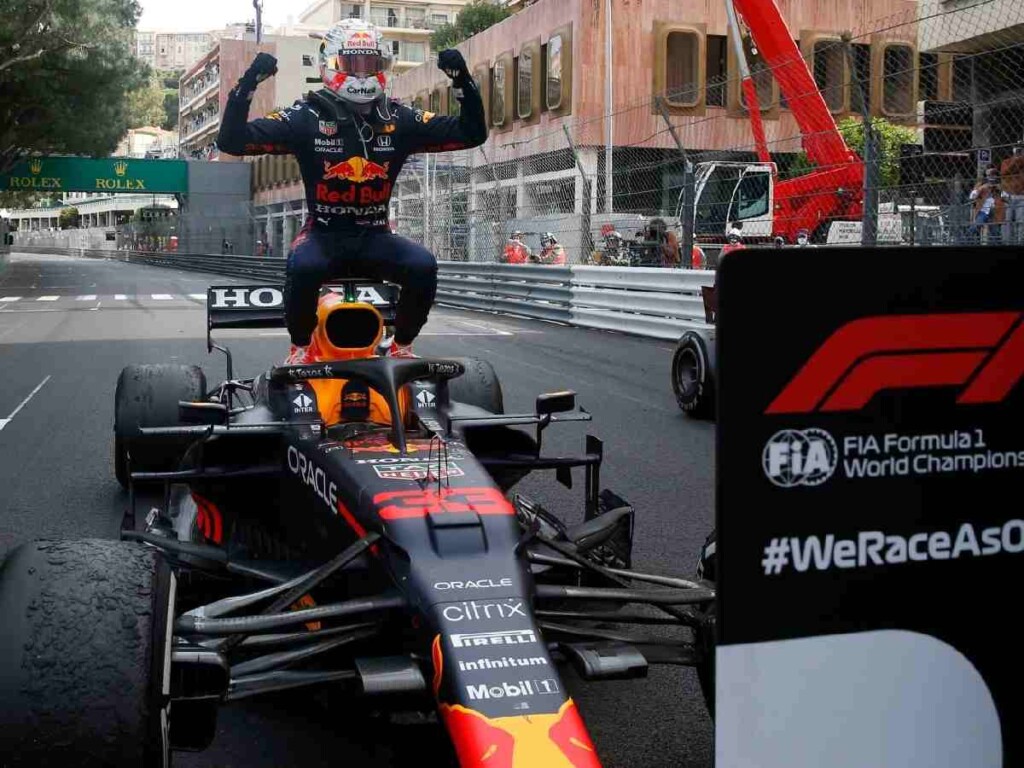 Despite difficult wet conditions, Verstappen stormed the circuit and demonstrated the strong pace of the Red Bull. He also displayed how powerful the Red Bull can be even in unfavorable rainy conditions. He did come close to walls several times but skilfully avoided them. Verstappen now has two wins in the principality of Monaco.
After closely beating Fernando Alonso to the pole position during qualifying, Verstappen put on a flawless race in his RB19. His teammate, however, struggled in both the qualifying and the race, finishing p17 in the end. Despite securing a brilliant record, Max Verstappen was humble about it. "If you have a good car for a while, you can break these kinds of numbers. But yeah, it's great," he said.
The Max Verstappen and Red Bul duo has been the team to beat this season. Red Bull has won all the races in 2023 so far, with Max Verstappen clenching 4 of them. The Milton Keynes team is securely placed P1 in the constructors' championship. The Dutchman is leading the drivers' standings and has a healthy 39-point lead over his teammate Sergio Perez
In case you missed it: