It is safe to say that the 2021 Abu Dhabi Grand Prix has been the most controversial race in the history of Formula 1. It is still on the minds of ardent F1 fans. The majority of them feel that Lewis Hamilton should be given the 2021 Formula 1 championship title. While it was Max Verstappen's maiden world title, it would have been Hamilton's record-breaking eighth title.
The battle between Max Verstappen and Hamilton in 2021 is well known. The season finale was nerve-wracking. The Red Bull star driver overtook his rival on the last lap of the race. It was the race that determined the 2021 championship. It denied Hamilton his eighth title, which would have put him above the Formula 1 legend Micheal Schumacher as an all-time leader.  
Race director Micheal Masi was sacked after an FIA investigation. A recent survey conducted by Express Sport has revealed that 67 percent of the 5,272 participants feel that Hamilton should be handed the 2021 title. The others believe that Verstappen's title is legitimate. Over half of the participants felt that 2021 was Hamilton's last possible chance to win his eighth title. Hashtag AD21 is still trending on Twitter, and it is 2023. Hamilton's fans are fighting for his eighth title.
During the final lap, Micheal Masi ordered the safety car to return to the pits, and he allowed the lapped cars between Hamilton and Verstappen to overtake them. The title contenders went head-to-head. Verstappen had an advantage as he pitted for new soft tires. He eventually overtook Hamilton and won the race and also his maiden title. It was an eventful night for many reasons.
Related: WATCH: "Good for him," NASCAR driver Bubba Wallace gives a hilarious response to the Taylor Swift-Fernando Alonso dating rumors
Max Verstappen is dominating F1 since the 2021 drama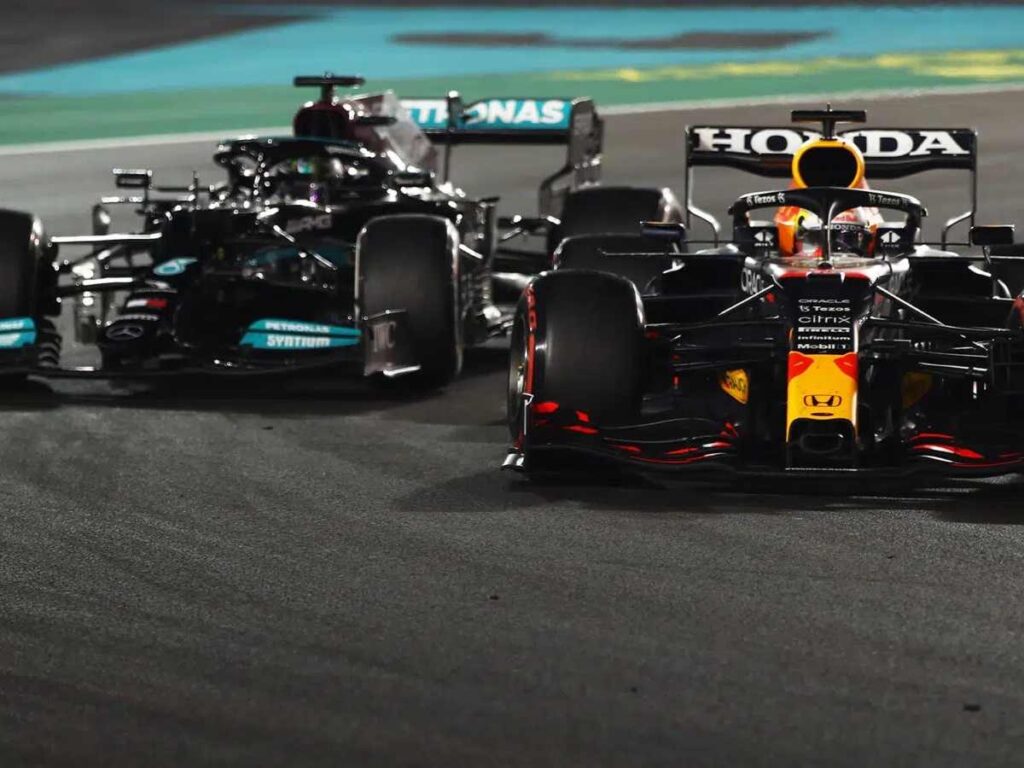 A lot has changed since AD21. Red Bull has dominated since then. Verstappen won his second title last season. While it's been going well for Red Bull, it is quite the opposite for Mercedes. There is a lack of competitiveness. And the 2023 season is no better for the team. Red Bull continues to dominate. And Mercedes have admitted they need to change its car concept. Lewis Hamilton has not won a race since 2021, and the team has not provided him with a championship-winning car.
Micheal Masi did not attend any Formula 1 race after AD21 until the 2023 Australian GP. And it is safe to say not all the fans were happy to see him there. Hamilton admitted he had no plans to speak to the Australian. Masi signed a non-disclosure agreement that prevents him from discussing the 2021 Formula 1 finale. The fans also voted on who could be the next world champion other than Hamilton or Verstappen. More than half of the voters picked George Russell over Charles Leclerc, Lando Norris, Sergio Perez, and Fernando Alonso. 
In case you missed it: