Max Verstappen is dominating the current Formula 1 season. He is also the driver setting the standards and impressing his predecessors. Four former F1 drivers have praised the Dutchman by stating he is on the same level as legends like Ayrton Senna and Michael Schumacher.
Rene Arnoux, who raced for Ferrari in the 1980s, believes that Verstappen's attitude and sportsmanship are similar to Senna's. However, Arnoux went on to add that Max Verstappen can also be very tough. His reaction to George Russell's mistake in Baku was unacceptable. Despite this, Arnoux praised Verstappen's performance on the track. He stated, "he's very good, makes no mistakes, and with such a fast, stable car, with the right traction, a deadly DRS. He's in an ideal situation. I don't see anyone who can even get close to him."
Giancarlo Fisichella, who teamed with another two-time champion, Fernando Alonso, echoed Arnoux's thoughts on Verstappen's performance. He stated to Andrew Maitland of autoracing1.com that he fears "Max is going to dominate for a long time."
He added, "A driver like Verstappen is born only once in 20 years." Fisichella noted that the Dutchman is quick in all weather conditions. According to him, the reigning world champion has accomplished a lot at the age of 25. Verstappen is even ahead of the greats who came before him.
Discover: Martin Brundle denounces F1 'procedure' after Jackie Stewart gets manhandled by Miami GP security
Max Verstappen can focus without distractions: Felipe Massa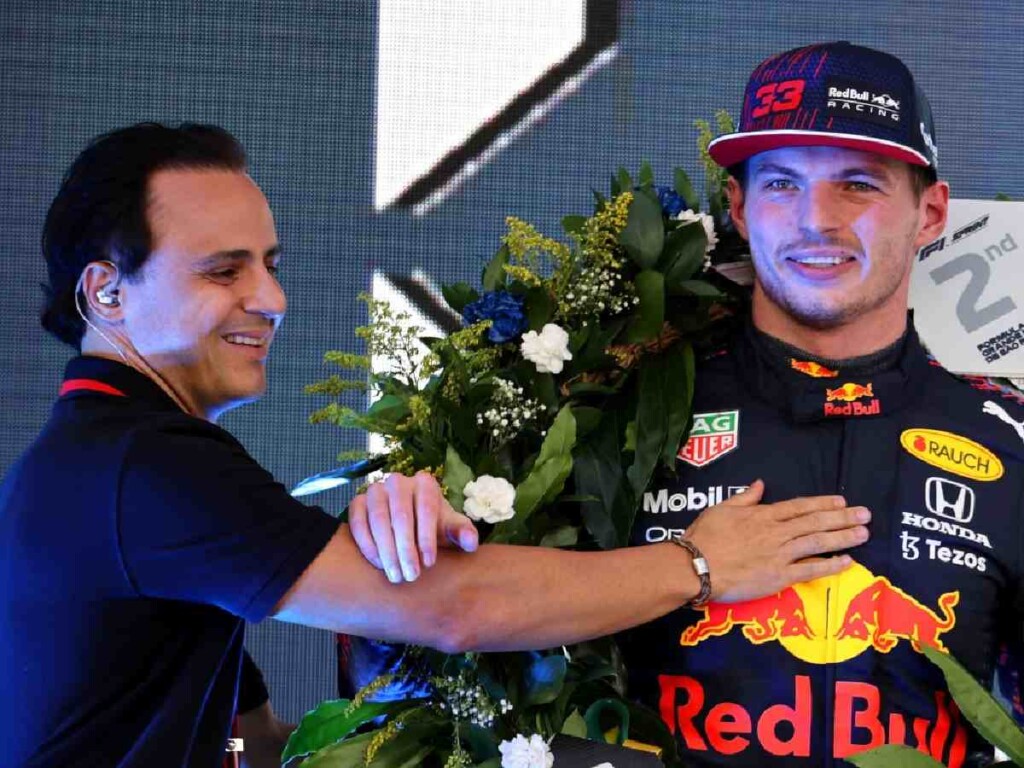 Italian driver Emanuele Pirro emphasized, "Of course he is, he is at the level Senna and Schumacher were when they were at the stage he is at now." He credits Red Bull for its excellent development program that has helped Verstappen's growth as a driver. Max has been a part of the Red Bull family all his racing life.
Former Ferrari driver Felipe Massa, who was once Michael Schumacher's teammate, believes that Verstappen is in the perfect team environment at Red Bull. He admits that Verstappen is currently the best driver with the fastest car. Massa added, "There is another winning feature of Verstappen – that he is focused only on racing without any other distractions. If he could, he'd be in the simulator or on the track 24 hours a day."
Verstappen has captured the attention and admiration of his predecessors. He has become the driver to beat, with a tremendous run of 24 races, where he won 17 of them. He is currently the sixth most successful driver in F1 history and is only three wins behind the legendary Ayrton Senna.
With his excellent performances in all weather conditions, his consistency, and a team that provides him with the right conditions, Verstappen seems unstoppable. He is on his way to his third championship title, which will place him alongside Ayrton Senna.
The 25-year-old is known for his aggressive racing style and the ability to handle wet weather conditions. He currently holds the record for the most wins in a single season, with 15 wins in 2022. Verstappen is a generational talent and has cemented his place as one of the all-time greats in F1 history.
In case you missed it: