Ryan Banley, Penske's racing driver, has discussed his desire to win the NASCAR Cup Series Championship. According to him, last year's experience in the next-gen car would be useful during the ongoing campaign. Banley could not score even a single win during the 2022 NASCAR Cup Series season.
While last year brought a few painful moments for the American, it also did shower him with a lot of learnings. Blaney is confident this year of not committing the same mistakes that he did in 2022. Moreover, he has also set his eyes on securing the coveted Championship this year in his number 12 Ford Mustang.
The Penske's driver, while shedding light on his targets ahead of the 2023 season, said, "I want to win the championship. We have to win races. We made some big mistakes. Early in the year, we had some trouble on pit road that kept us from winning. Later in the year, I made some mistakes that kept us from winning and out of the championship hunt. We have to limit those and apply them for the better."
Ryan Blaney has managed to qualify for the playoffs each season since 2017. However, has so far not managed a better finishing position than 7th in the Championship standings. This is something that bugs him immensely. To rub more salt in his wounds, NBC Analyst, Kyle Petty, while talking about Blaney, recently said, "Ryan Blaney is the new Kasey Kahne — potential unfulfilled." The 2022 NASCAR campaign was one to forget for the 29-year-old, but he brought his campaign to a close on a high note. He finished runner-up P2 in the season finale at Phoenix as his teammate Joey Logano won the race and secured his second NASCAR Championship.
Discover: "Denny is not recovering from that"- NASCAR Twitter reacts to Denny Hamlin's awkward porta-potties encounter with Brad Keselowski in Atlanta
Ryan Blaney hopes to continue his team's strong momentum in 2023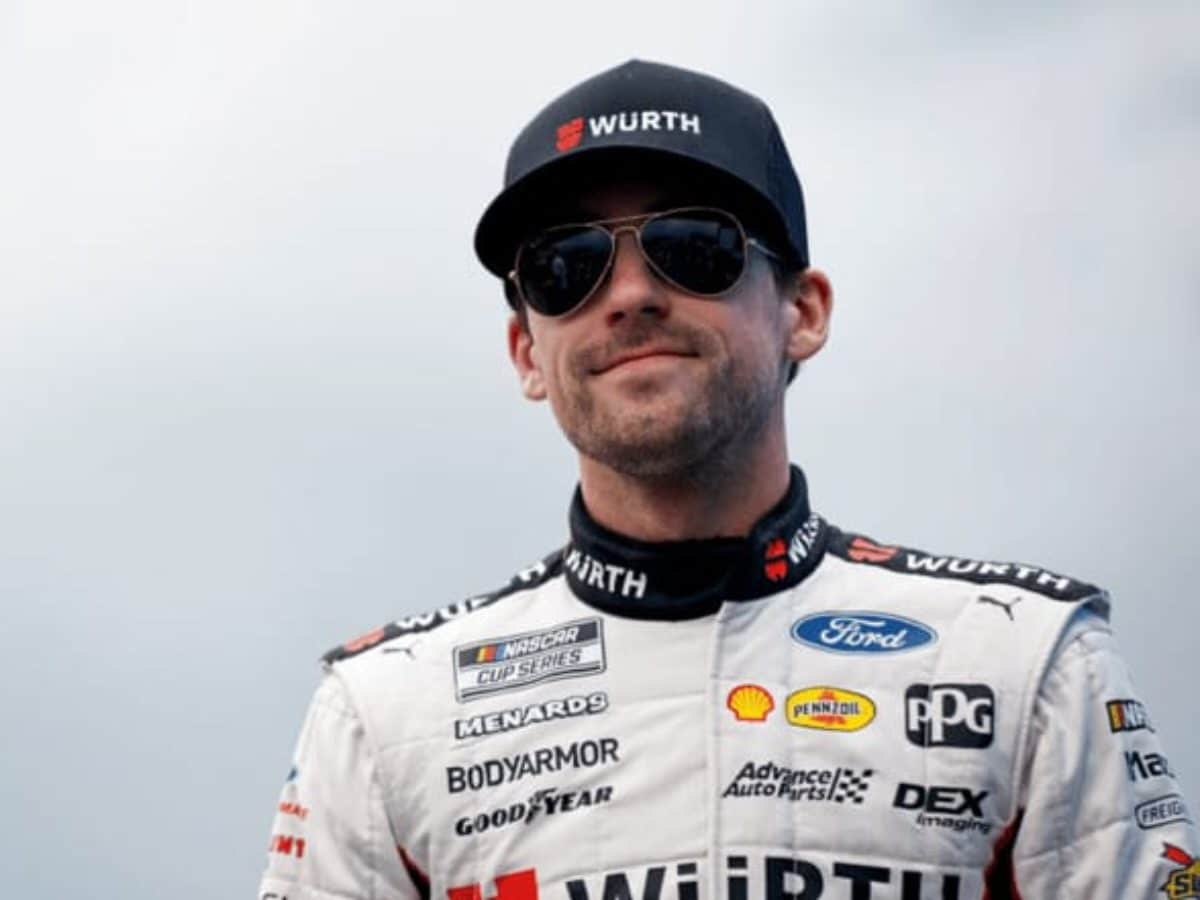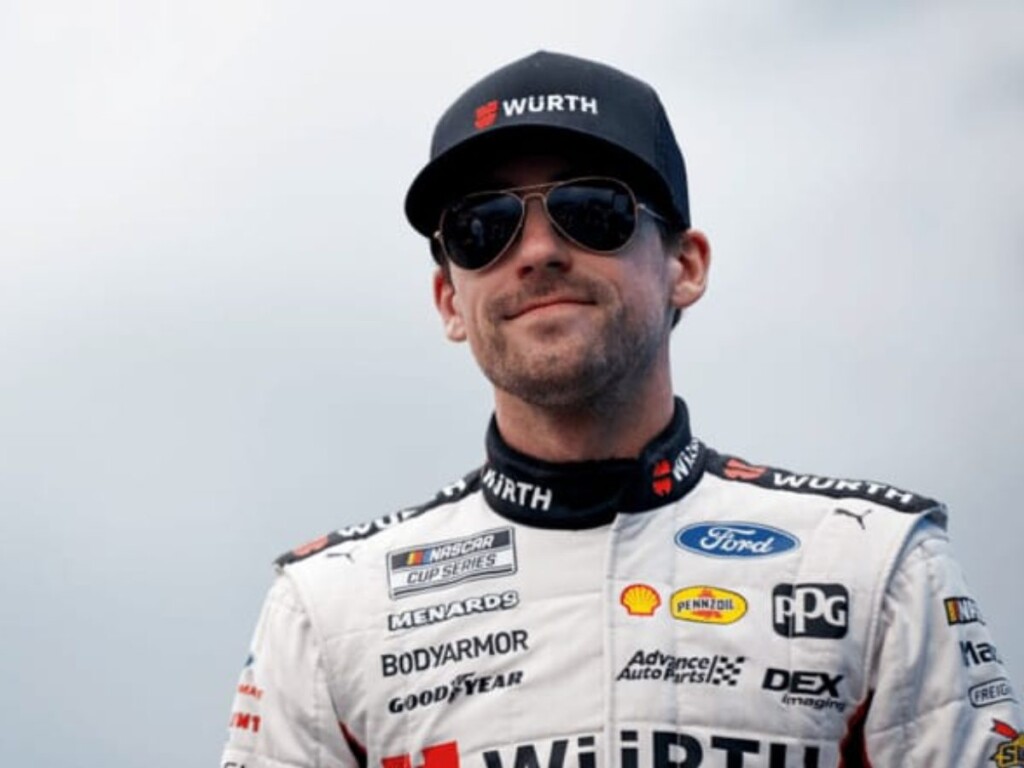 While Blaney wants to fight for the Championship this year, he also wants to implement certain things during the campaign. Moreover, he is looking forward to working with his Crew Chief, Jonathan Hassler, again. Hassler was with Blaney during the 2022 NASCAR Cup Series campaign as well.
"Coming off a year of getting to learn the new car and making adjustments – obviously, the end of the year was great for Penske with Joey winning the championship – we have our heads held high. We're hoping that momentum rolls into this year. You take what you learned and develop and change it because you can always get better."
"I'm looking forward to my second year working with my crew chief Jonathan Hassler. Hopefully, we're going in the right direction." Ryan Blaney is optimistic that this year's NASCAR Cup Series Campaign will be more fruitful than last year. He is putting pressure on him to do well, which is totally understandable.
In 2022, while Blaney was winless, his rookie teammate, Austin Cindric, triumphed in the Daytona 500. Considering everything Baney has said and is looking to do this year, he is highly motivated. Would Blaney be able to break into the top 5 in the season standings this year? Or do you see him having a serious go at claiming this year's NASCAR Cup Series Championship?
In case you missed it:
Haas F1's Guenther Steiner is all set to make Fox NASCAR booth appearance for COTA
Kyle Busch's 'zero respect among Cup drivers' claim debunked after two-faced Joey Logano's impressive clash with Brad Keselowski