Red Bull Racing has been on a roll in the 2023 Formula One season, with their drivers Max Verstappen and Sergio Perez clinching the victories alternatively at the first two rounds. However, despite their success, former F1 driver and Sky F1 expert Timo Glock warns that there may be trouble brewing within the team as Perez could refuse to support Verstappen in the future.
In his recent column, Glock noted that Max Verstappen's fastest lap in the Saudi Arabian Grand Prix, which he grabbed on the last lap, may lead to internal discussions within Red Bull. Sergio Perez, who has been a strong performer for the team, may not want to support Verstappen in the future if it means compromising his own chances of fighting for the championship.
"Sergio Perez will not get involved in any topic in which he will have to support Verstappen in the future." the German driver said. "I'm sure of that because the Mexican sees his chance to fight for the title with Verstappen." Glock has dismissed the possibility of Sergio Perez playing the second fiddle or the supporting role to Verstappen.
Discover: Christian Horner reveals crucial details about Red Bull's agreement between Max Verstappen and Sergio Perez
Sergio Perez and Max Verstappen's rivalry might explode: Timo Glock's premonition materializes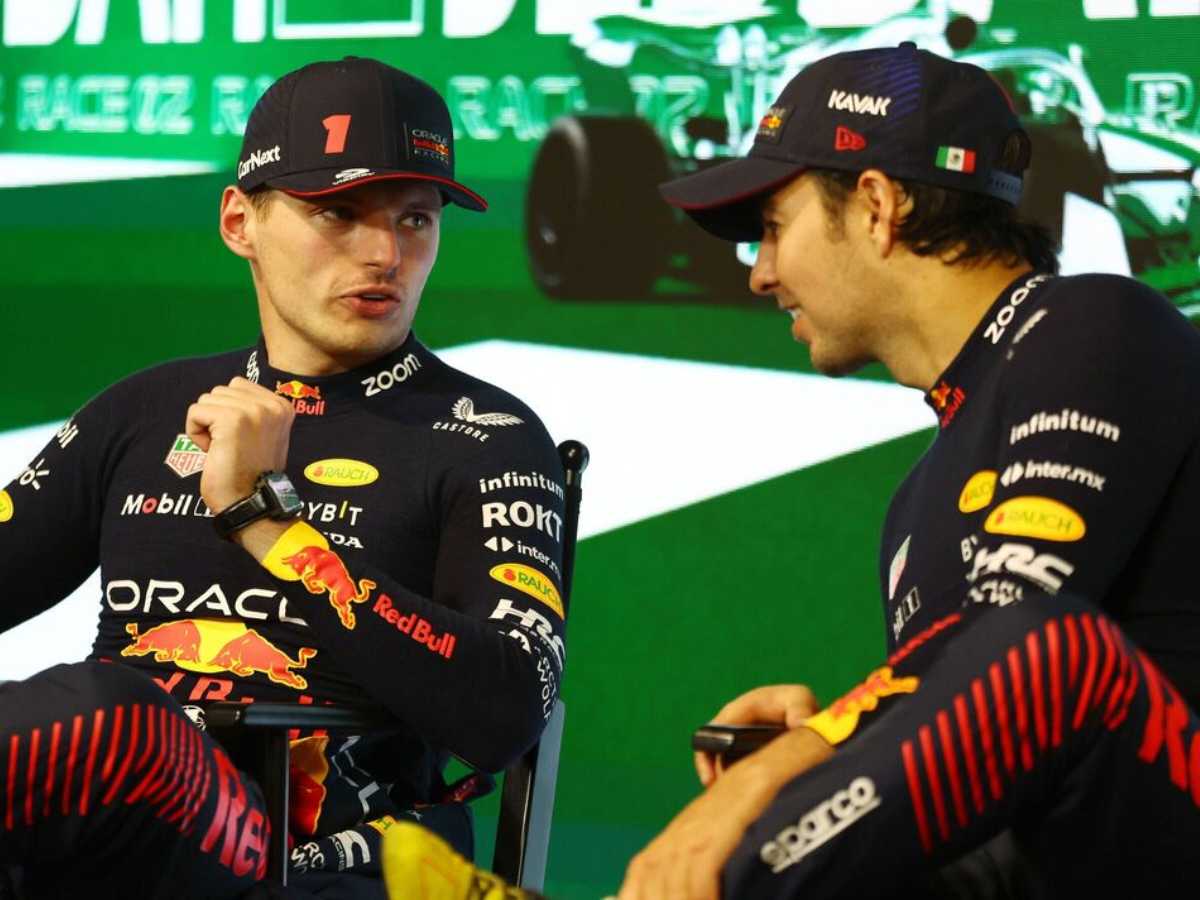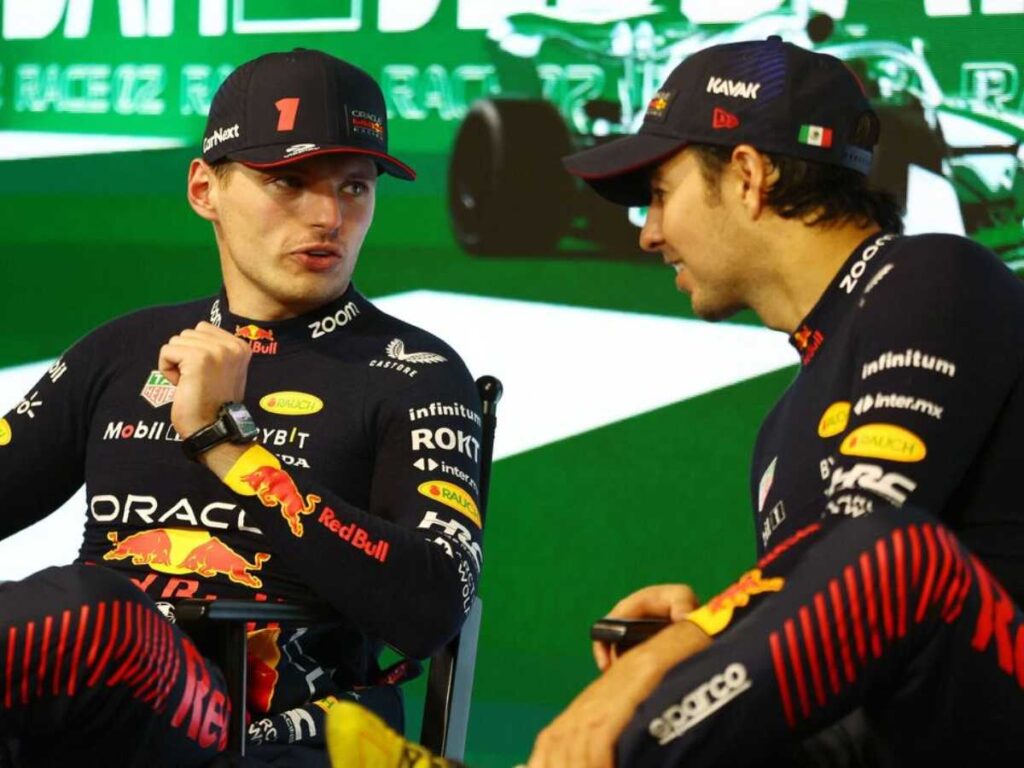 Perez has demonstrated impressive form in the first two races, finishing second in Bahrain and taking the victory in Saudi Arabia and made his mark that he can challenge Verstappen for the title "This will lead to a fight between the two. We can expect that there will be friction. Red Bull is certainly already aware of this" he said. Perez now sits just one point behind Max and aims to challenge the reigning champion for the title.
Glock also noted that Verstappen's uncompromising nature might further exacerbate the situation. "At the same time, Verstappen is someone who doesn't allow himself to be told and does what he thinks is right. The team can say whatever it wants," Glock said. The potential friction between the two drivers could have consequences for Red Bull's championship hopes. Red Bull has favored Max in the past by even compromising Sergio's race. A repeat of such incidents would not be encouraged by the Mexican this time.
However, Red Bull team principal Christian Horner has played down the potential for conflict, saying that Perez and Verstappen are "working well together" and that the team is "not concerned" about potential issues. Only time will tell whether Glock's warning will come to fruition, whether Red Bull can maintain harmony within their team, and whether they prefer one driver over the other. In the meantime, all eyes will be on Perez and Verstappen as they continue their battle for supremacy.
In case you missed it:
"We take the opportunity," Fernando Alonso makes a bold claim targeting Red Bull after the Saudi Arabian GP
Ex-Minardi boss reveals key details about Fernando Alonso's impressive F1 rookie season that led to speculations about him becoming world champion