Mercedes' performance in the current Formula 1 season has seen some great ups and some awful lows. In 2022, Toto Wolff's team had a disappointing run with only one Grand Prix win because of newcomer George Russell and none from Lewis Hamilton. When the Stuttgart outfit unveiled their W14 ahead of the beginning of this year's Championship, people prayed that they would be back to their winning ways. But unfortunately, that was not the case at the opening race in Bahrain where Lewis and George scored P5 and P7 finishes respectively.
Over the next few races, it was obvious that Red Bull's pace was beyond the reach of any of the teams, Mercedes included. But still, Lewis Hamilton showed off a masterful drive as he attained a second place finish at the Australian GP. This led to a renewed hope amongst the fans of the German team. And from then on, the seven-time World Champion did frequently contest for the top spots in the grid. He has collected a total of 5 podiums till date, after 15 Grands Prix have been held for this season.
Lewis Hamilton's most recent podium win happened at the Singapore GP which is being touted as the most exciting race of 2023. While Max Verstappen's pace seemed off, Lewis maintained a decent position and ended up with a P3 finish. His W14 looked so competent that race leader Carlos Sainz and Lando Norris cooperated to make sure Lewis could not pass through and attack the Ferrari at the front. But even after these promising results, Toto Wolff has said that Mercedes' 2024 car will be entirely different from the W14 as they will dispose of all its features.
Related: Max Verstappen claims Monaco is 'more dangerous' than Spa despite the tragic death of Dilano van 't Hoff at the track
Toto Wolff claims Mercedes will bring forth a more balanced car than the W14 for next year
As the current season is nearing its end, developments for the next year's cars have already started at the team factories. While some of the F1 squads would want to preserve the pace that they showed this year with their car, Mercedes want to completely do away with their W14 design. Toto Wolff commented on this (as per F1ingenerale), "We will throw this car in the bin when it is really fast and then we will embark on a new path."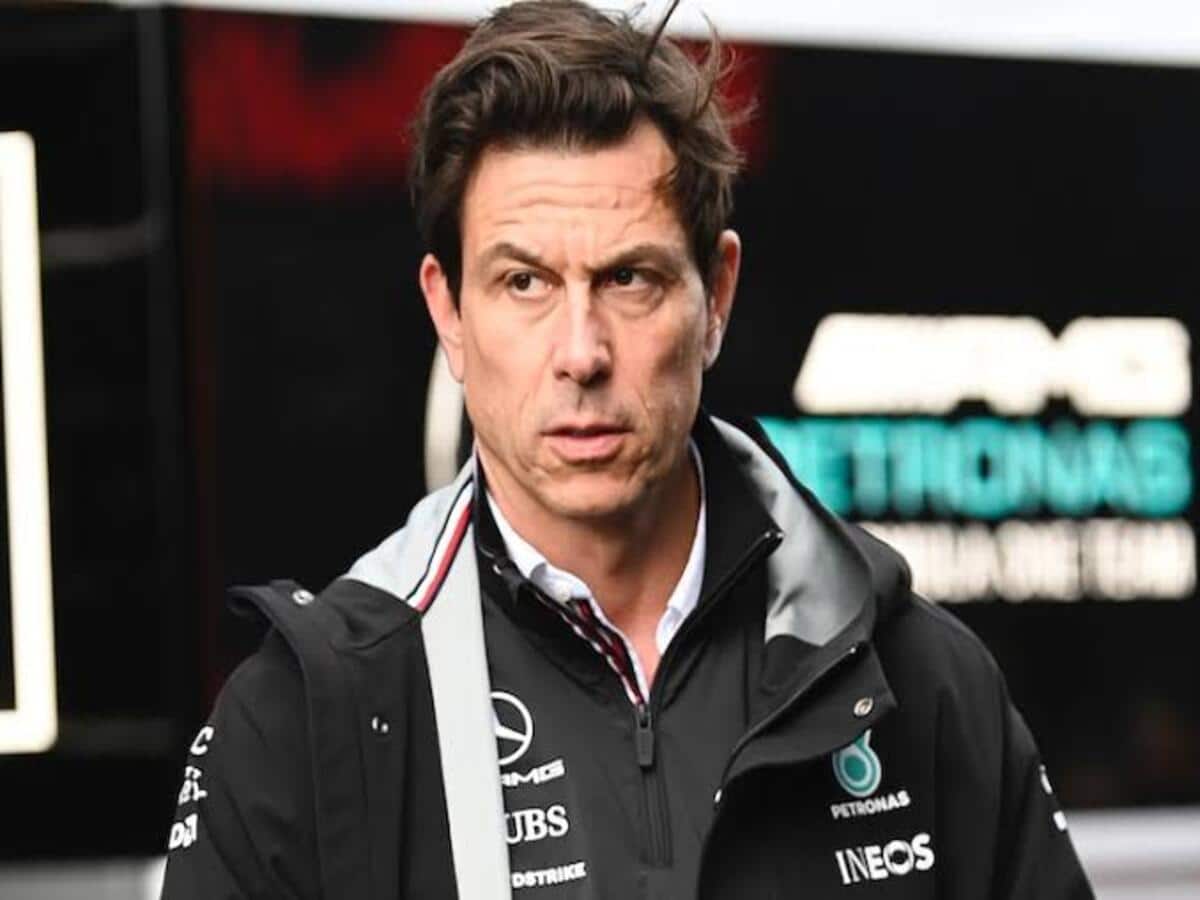 Toto Wolff further talked about what Mercedes want to see in their 2024 machine. He said, "We have encouraging signs from the wind tunnel of a balanced car that will be more concrete and we have answers to our questions. So, we look at the results with an encouraging perspective."
With the brand new Mercedes car that will be unveiled at the start of the 2024 season, Lewis Hamilton will be looking for his eighth F1 title. The Briton just signed a two-year contract extension with his old team with whom he has already won six Championships. Now, it remains to be seen if the team helps him achieve a record-breaking eighth title too.
In case you missed it: