Valtteri Bottas was in the Mercedes AMG Petronas Formula 1 team for five years. He was paired up with the seven-time world champion Lewis Hamilton. Bottas has been second in the driver's championship twice. He also contributed to five of the team's constructor's championships. However, he did not have it easy. There was a lot of pressure on Bottas. He always seemed to be overshadowed by his teammate Hamilton.
Bottas can empathize with Sergio Perez. He feels that Perez is in the same boat he was in. The Red Bull driver is the two-time world champion, Max Verstappen's teammate. Hence, Bottas feels that Perez is in a similar position with Red Bull as he was with Mercedes. Being Verstappen's teammate is no joke. The Finn has some advice for his fellow Formula 1 driver.
Valtteri Bottas, in an exclusive interview with RacingNews365, stated, "I'm sure it won't be easy. He will want to win so badly. But he's in the same boat I was in. He's next to someone who is incredibly hard to beat, someone who is super consistent and has a lot of talent. It's not easy for him." The 33-year-old is aware of Perez's dire situation with Verstappen as his teammate.
Related: Watch: F1's favourite Daniel Ricciardo takes the RB7 for a spin in Australia's challenging terrain
Valtteri Bottas wants Sergio Perez to "keep trying"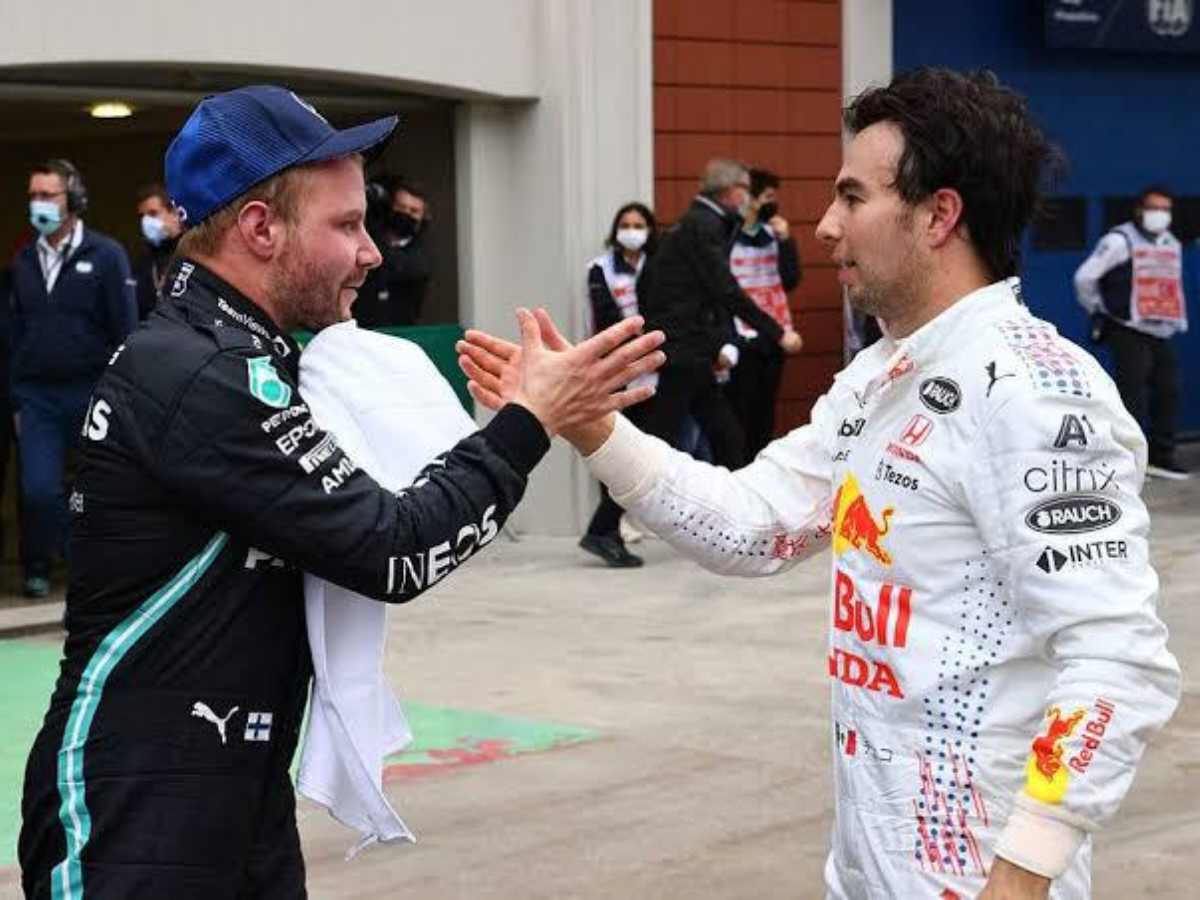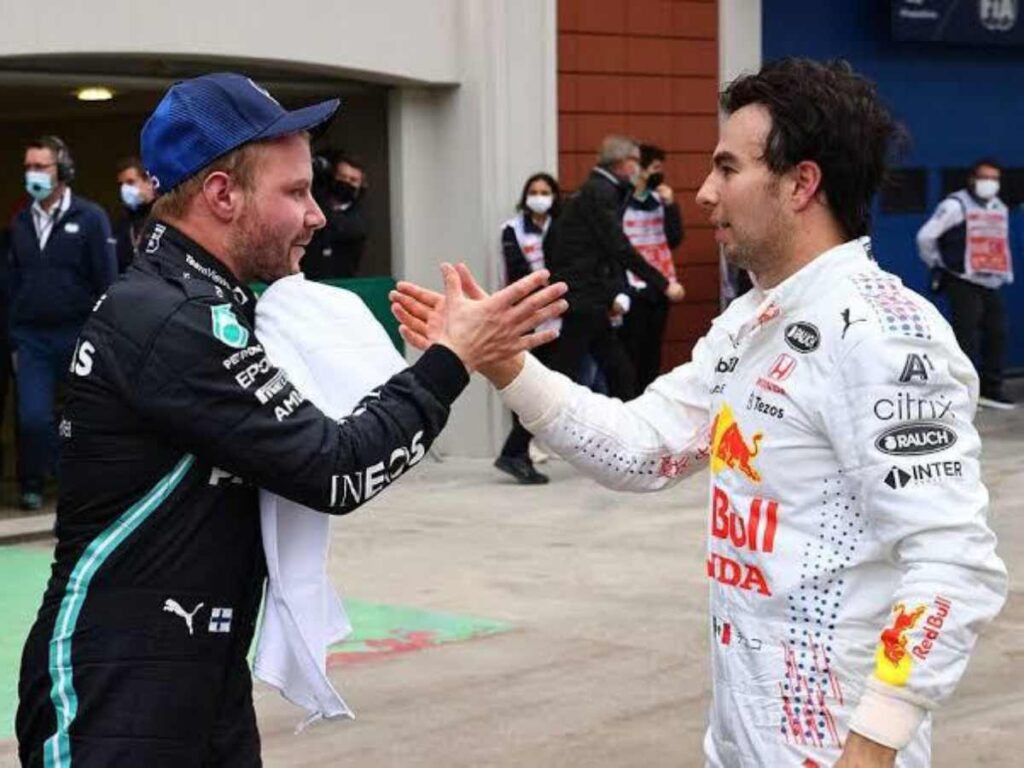 When the interviewer asked Bottas what advice he would give Perez, the Finn replied, "What kind of advice? I would say 'try not to end up in a spiral of always wanting too much. Above all, keep believing in your own qualities and do your own thing, although that is easier said than done. Keep trying." Bottas is thankful for the opportunity he had with Mercedes. It is a delight for the drivers to race with the top teams.
Valtteri Bottas admitted it was a mixed pleasure. He feels that it was a privilege to drive for Mercedes and get pole positions and wins. But, finishing second was not fun. Apart from this, Bottas nuanced the matter by saying, "There are worse things." The Finn did not elaborate much on it. After all, Bottas might be the only one who understands Checo's situation perfectly.
Sergio Perez has proved himself worthy of the Red Bull seat. The Mexican got his first win of the season in the Saudi Arabian GP after a brilliant drive. However, there was friction between him and Verstappen. The latter went for the fastest lap and took the lead in the championship by one point. Red Bull has an outstanding package. If Perez wanted to fight for the championship, he would have to beat one driver, his teammate, Max Verstappen.
Nike interferes with F1 world champion Max Verstappen, puts a stop to his "Max 1" clothing brand.
"We got unlucky," Kimi Raikkonen distraught after ending his NASCAR COTA outing in a disappointing P29