In a thrilling qualifying session at the Circuit de Barcelona-Catalunya, the Dutch lion Max Verstappen and current world champion secured pole position for the upcoming race on Sunday. He outperformed all his competitors, including Ferrari and Mercedes, who implemented Red Bull's sidepod design for the Spanish GP weekend. He was delighted with his performance, as he went half a second quicker than his rivals.
When questioned about other teams starting to adopt similar designs to the dominant RB19 during the post-qualifying press conference, Verstappen mockingly responded, "I think our next upgrade will be with no side pods. Then everyone can go back to that." He is taking a jibe at the likes of Mercedes, who used to run a 'no sidepod' design.
Regardless of the imitations, the RB19 and Max Verstappen are a cut above the rest, and they proved it throughout this season. Their superiority seems to know no bounds, and they look set to take yet another inevitable victory on race day, with a sizeable advantage over the rest of the grid. The circuit around Spain suits their car, as well as their golden boy Verstappen.
The 25-year-old already enjoys a 39-point lead at the top, which looks set to increase substantially should he take victory in Sunday's race. He is in red-hot form and has been unstoppable lately. His pace seems to know no bounds as he shatters the high expectations he sets for himself every race weekend.
Related: "Very enjoyable to drive today," Max Verstappen rejoices Spanish GP pole while a 'frustrated' title rival Sergio Perez laments Q2 knockout
Red Bull aims to make it seven wins in seven races at the Spanish GP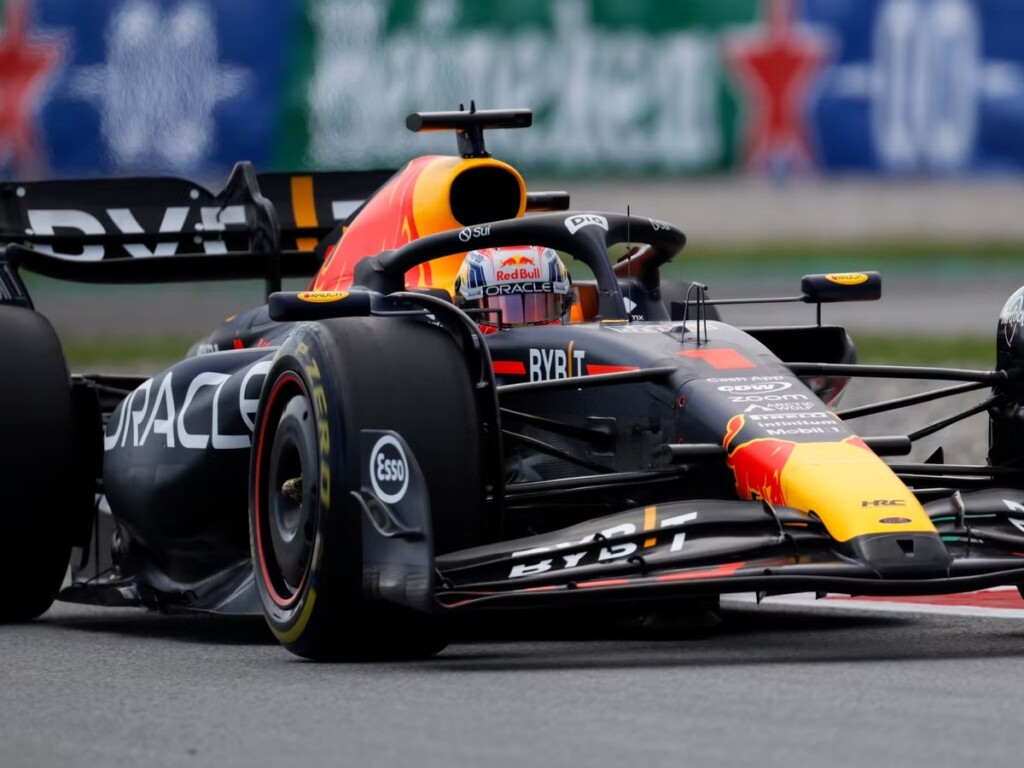 Despite Red Bull's rivals implementing upgrades synonymous with the RB19's sophisticated design, it seems to be inadequate, as the Austrian team have dominated qualifying yet again. While Sergio Perez endured a shocking Q2 exit, Max Verstappen revels in the success of the 24th pole position of his career. The upgrades they introduced have given them an edge in what was already a massive advantage over their rivals.
Half a second may not measure up to much in a race, but over one lap in qualifying, a margin of that nature denotes incredible superiority. The engineering masterpiece the RB19, seems to set a new benchmark for itself every weekend, establishing triumph as an inevitability rather than an expectation or a hope. The prospect of any other team on the grid catching up appears bleak at the moment, while Red Bull relish their standing.
The team from Milton-Keynes already bears a 129-point lead at the top of the World Constructors' Championship standings. They will aim to extend that lead further, securing their seventh victory on the go, maintaining their 100% win record. They are on track to win their second constructors' title running and boast no rival to oppose their imposed dominance on track.
In case you missed it: