Recently, a clip, originally aired as part of the 2012 season finale for Donald Trump's TV Show, Celebrity Apprentice has made a comeback on social media. The minute long commercial shows the former American President being driven from his New York City office to a NBC studio for the taping of Celebrity Apprentice. The clip also features 1978 Formula One World Champion Mario Andretti as the chauffeur.
The pair cut through Manhattan's traffic in a 2 seater IndyCar. The clip has resurfaced owing to recent suggestion that Andretti Autosport might be making a debut as a Formula One team in partnership with Cadillac in 2023. Notably, Mario Andretti and Cadillac have been in the news lately after announcing their plans to enter Formula One as the 11th team.
While the arrival of a new team backed by prestigious organisations such as Andretti Autosport and legendary American car maker, Cadillac is certainly exciting for the fans, Formula One teams have a conflicting view. Andretti's possible entry into F1 faces extensive opposition from within the paddock. The addition of another team into the paddock would mean lesser revenue for the pre-existing teams due to a larger split of the metaphorical pie.
Related: "Can he cope with the mental trauma?" – Fans put pressure on Fred Vasseur as he starts his first day as Ferrari's Team Principal
Donald Trump thrilled to be chauffeured by Mario Andretti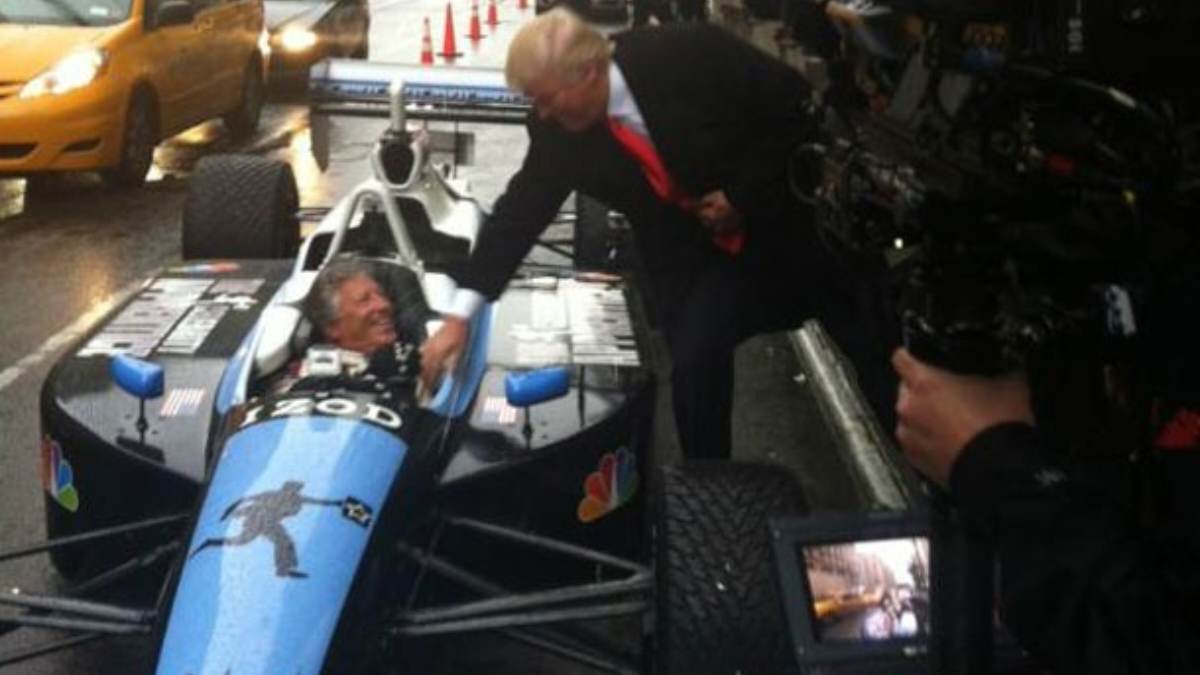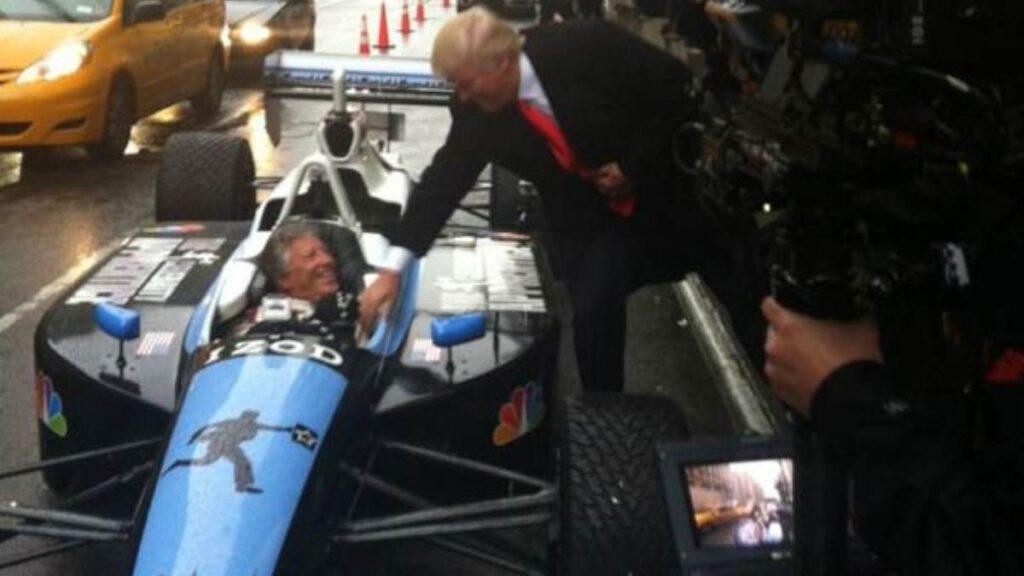 The commercial begins with Trump running behind schedule and asking his secretary to get him the 'Fastest driver anywhere in the world'. Upon stepping out of The Trump Tower, the former President is ecstatic to see Andretti awaiting his arrival. "Mario Andretti, i'm really glad it's you. Lets go." he says. "Hop in Mr. Trump. Don't worry, I won't mess up your hair." responds Andretti, poking fun at Trump's iconic hair-do.
"Step on it. We're late." says Trump before the pair speed away. After an array of overtakes, they arrive at the studio where Trump's show is supposed to be taped. The 2 seater soon pulls to a stop and the clip cuts to a live feed from inside the studio. Interestingly, neither of the pair wears a helmet throughout the journey. The last time we saw something similar was at Mark Webber's final Formula One race in Brazil, when he removed his crash helmet for the cool down lap.
Andretti's Formula One entry is still not a done deal and would undoubtedly be a difficult feat to achieve considering the disapproval from the paddock. While the fans may be ecstatic with the idea 22 cars on the grid, the final call on whether or not that becomes a reality lies with the FIA and the teams.
In case you missed it: