Lewis Hamilton is currently the biggest name in Formula 1. The 37-year-old has rewritten history with some of the most incredible performances over the years, winning 7 world champions with record-breaking 103 Grand Prix victories and pole positions. The British driver faced several hardships on his path but Lewis was determined to achieve his dream of becoming an F1 world champion. Today, the Brit is considered one of the greatest the sport has ever seen.
Recently an interview with Hamilton in 1997 surfaced on Twitter. The video consists of a 12-year-old Lewis talking about his ambition of becoming the first black champion at the pinnacle of motorsport. The young Brit stated his love for the thrill of speed being the reason for his dream, the Brit said, "The reason I want to be a Formula 1 driver is because it's got a lot of speed in it." Hamilton went on to talk about the excitement he felt while watching F1 cars at the Belgian GP and stated, "Imagine being in an F1 car, must feel very powerful."
Lewis also gave a funny anecdote regarding his failure of spraying the champagne bottle the first time, "I was just shaking it and nothing was happening… eventually I learned." Hamilton's father, Anthony was his son's manager and chief mechanic, he spoke about the pace Lewis had from day 1 of karting, being only a couple of seconds off the pace, Anthony stated, "For a novice that's excellent." This led to Lewis racing professionally in karts.
Karting being a white-dominated sport, led to young Lewis facing racial abuse from the start, the 12-year-old opened up about his feelings about such instances and said, "In the past years I've heard racist names being called to me the first time it happened I felt really upset, I told my mom and dad and I felt like I needed to get revenge." However as time went on, the future world champion learnt to not have such comments get under his skin. Hamilton stated, "Lately I just ignore them and get them back on the track."
Also Read: "Papa Anthony turning up"- Excited F1 fans react as Lewis Hamilton and his dad Anthony party with world-famous DJ Diplo in Las Vegas
Anthony Hamilton talks about a young Lewis Hamilton's future prospects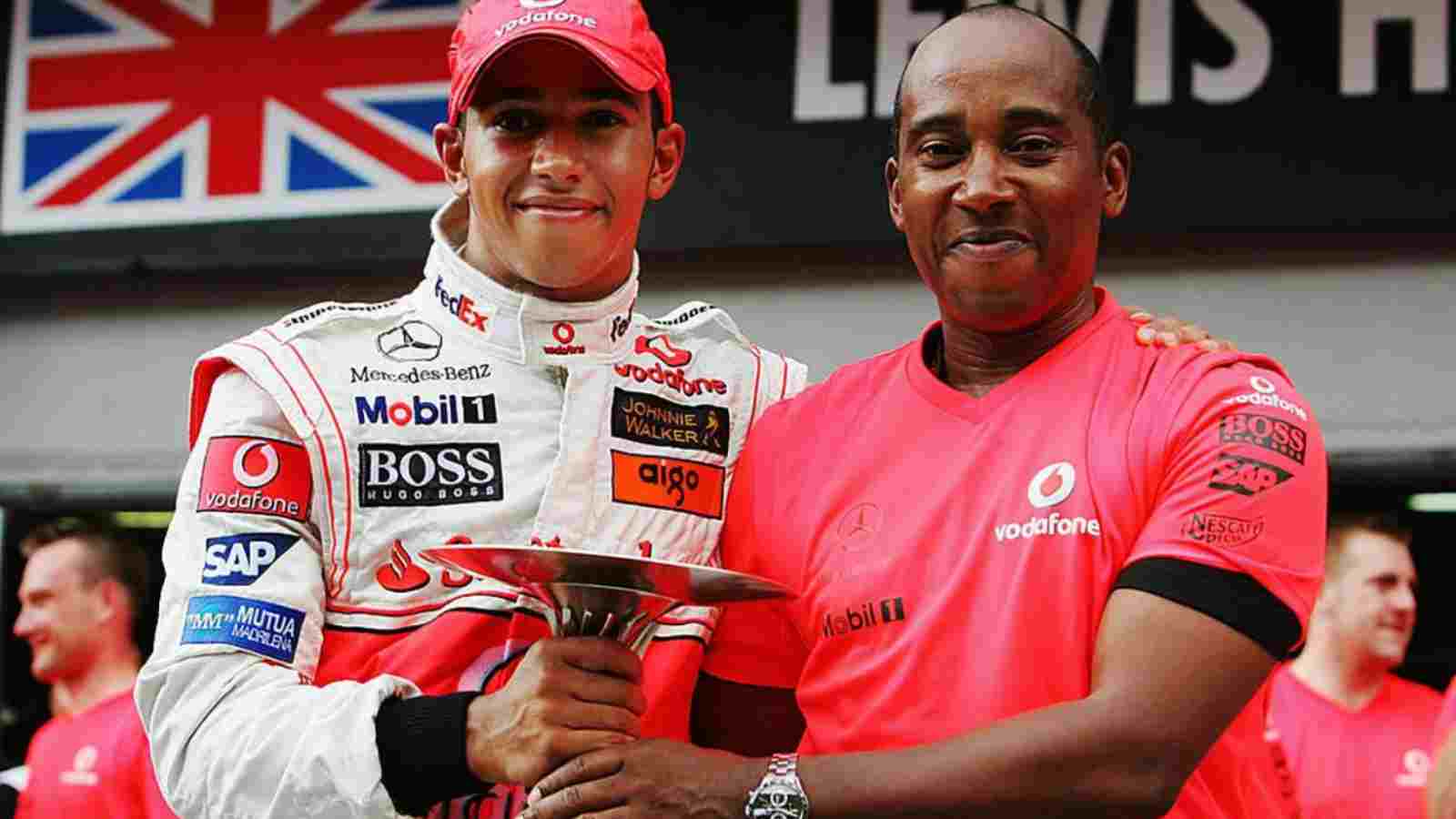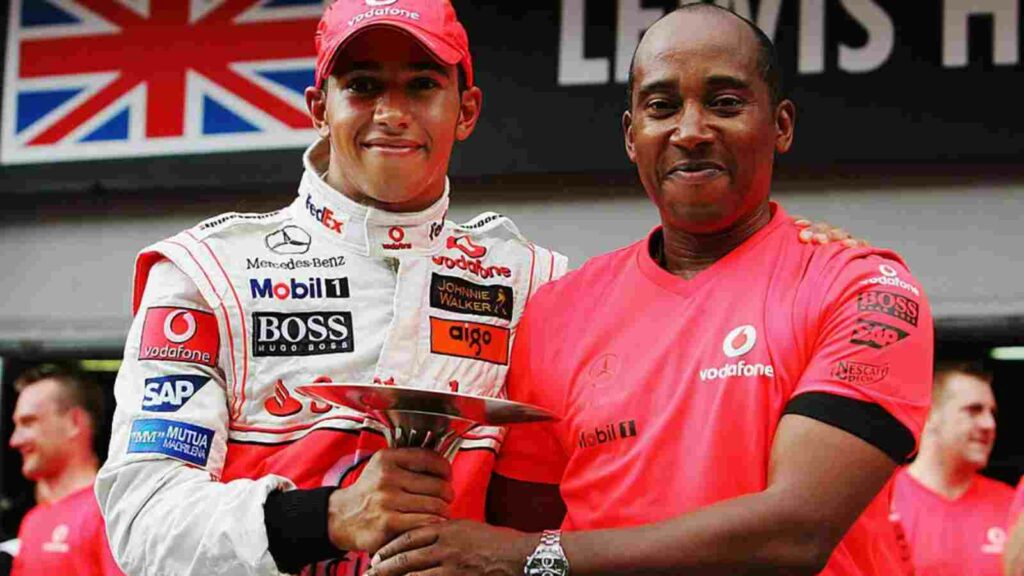 Anthony played the most important role in his son's career, he faced many difficulties in securing the finances for Lewis's karting endeavors. Anthony mentioned his son's race wins being the key for him to continue to work towards keeping his son racing, He stated, "he's [Lewis] won and it's just a fantastic feeling I think that's the reason why I do it." Anthony recalled the struggle to pay for Lewis's first karting bill and said, "It took me a long time to get that thousand pounds"
He stated, "After his first race, I knew I was in trouble," Anthony then worked on multiple jobs in order to cover the karting expenses, even dishwashing. Even 25 years ago, Dad Hamilton was confident about his son's talent and said, "If he doesn't succeed.. it will be disappointing." Yet the proud father believed that his son would turn out to become a more complete and better human in the journey to F1 irrespective of success or failure. He mentioned, "He would have picked up a lot of qualities on the way."
Ron Dennis had a keen interest in Lewis, who even signed the autograph book of the British driver, Hamilton recalls, "Ron Dennis wrote in my autograph book 'Phone me in 9 years and we'll sort something out,'" in response to Hamilton's request to the McLaren boss for writing his address and phone number. Ron Dennis spoke about the young Brit and said, "There are some traits [in Lewis Hamilton] that you see in the greats."
Ron Dennis's words proved true as Lewis Hamilton went on to win his world championship with McLaren in 2008 before going on to win 6 more with Mercedes in the following years. Ron and Lewis had great relations which helped get the best out of the 37-year-old at Woking. Looking back, the 12-year-old Hamilton would perhaps be thrilled to know about the success he would have in the future and so would be his manager and his father Anthony, the man who put himself to hard work for years and can cherish the results.
Read More: 'Then we will make a decision,' Guenther Steiner says decision on Mick Schumacher's Haas future on 'last details'
Read More: "The best F1 car ever made, period!" – A throwback to one of the most dominant cars in the history of Formula 1, the Mercedes W11