Lewis Hamilton is a Formula 1 icon. Hamilton has dominated F1 records over the years and solidified his place as an all-time great. Lewis has carried his legacy off track as well. The Mercedes driver has raised awareness about major issues in our society such as racism and human rights. This in turn has made Hamilton a social media icon, with the F1 driver having over 31 million followers on Instagram.
However, Lewis Hamilton follows a significantly small number of accounts on Instagram. Previously, Lewis only followed two accounts through his account, but in recently, this number went up to three. The first one is none other than Roscoe Hamilton, the adorable companion of the 7-time world champion. Originally, the social media handle for Lewis's both pets, Roscoe and Coco, before Coco's tragic death in 2020.
Thus, Lewis Hamilton's first follow on Instagram went to @roscoelovescoco, which delivers the fans with some of the cutest bulldog content. The second account that Hamilton follows is @plus44world. Plus44World is the merchandise line of the 7-time world champion, providing the fans with an opportunity to wear the designs which Lewis personally selected. As such, this account lets fans flaunt their new fashion styles just like Lewis Hamilton. Recently, Hamilton was spotted with a mysterious lady during a vacation on a video online.
Also Read: Neymar Jr, Irina Shayk, and several other celebs wish Lewis Hamilton as the legendary F1 driver turns 38
Lewis Hamilton founded Mission 44, a charity foundation to empower the youth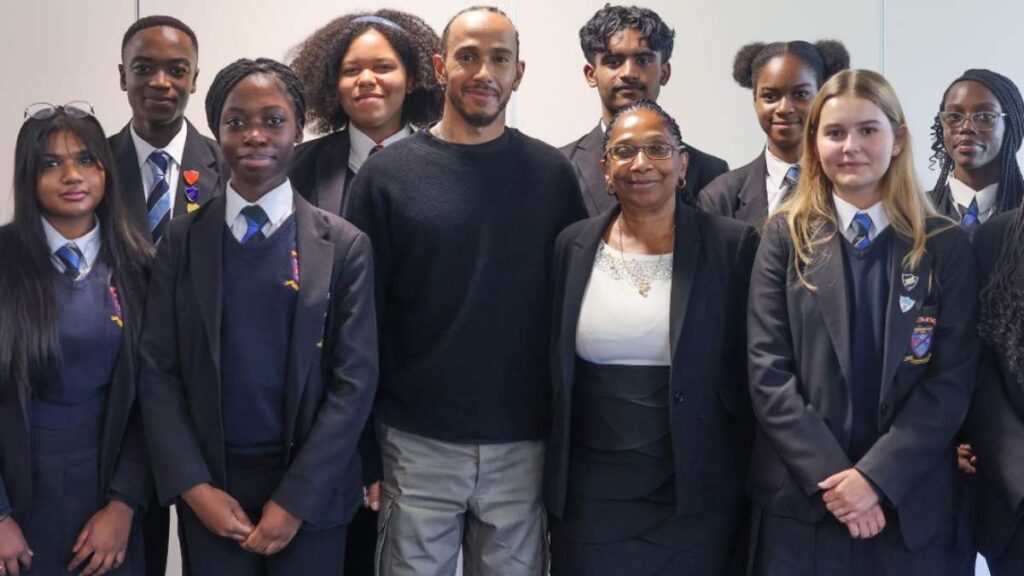 Lewis Hamilton is a staunch social activist. Hamilton has never been shy of using F1 as a platform to raise awareness in the past. And now, Lewis will continue this fight off-track as well. The third account, which Lewis follows on Instagram is @mission44. Mission 44 is a charity foundation, established by the Mercedes driver in July 2021. This organization seeks "to create a fair and inclusive society where all young people can reach their full potential."
Hamilton has been vocal regarding the existence of inequality in various sectors including education. Lewis Hamilton aims to counter this deficit through Mission 44 as the foundation aims "to support, champion and empower young people from underserved groups to succeed through narrowing opportunity gaps in education, employment and wider society." Certainly, a great cause by the 7-time world champion. Lewis has even come in defense of French Footballers Tchouameni and Kolo Muani against racial abuse in the past.
Thus, these were the accounts followed by Lewis Hamilton on Instagram. Mission 44 is perhaps one of the best initiatives started by an F1 driver in recent times. Hamilton has proved that he really is a person who cares about society. Lewis himself faced several issues in his childhood including financial strains and racial abuse. As such, through Mission 44, Lewis Hamilton seeks to work towards a society, where no one faces what he went through as a kid.
Read More: Remembering the Formula 1 drivers who passed away in 2022
Read More: Who knighted Sir Lewis Hamilton?