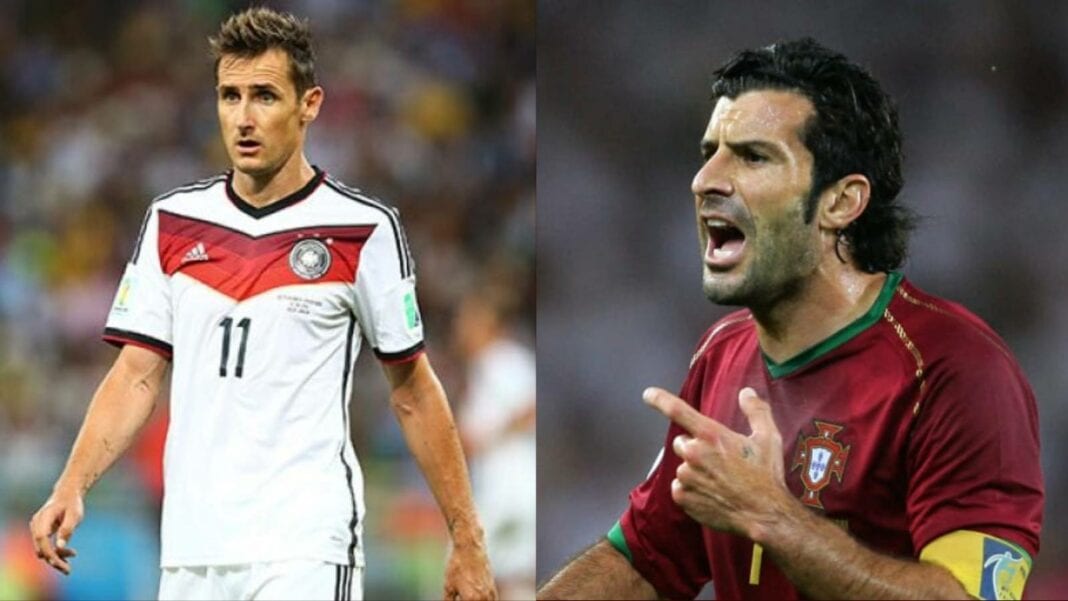 Playing in a prestigious competition like Euros is every player's dream but winning it is like icing on the cake. In the past, there have been instances when some players despite breaking all kinds of records were unable to win the Euro Championships for their countries.
Some legendary names too are in the list of players who despite stamping their authority in this mega event weren't part of the winning side. These players have achieved greatness at the highest level but when it came to winning the Euros they fell short. We take a look at 5 such players who despite showing consistency with their class couldn't win this prestigious trophy.
#1 Michael Ballack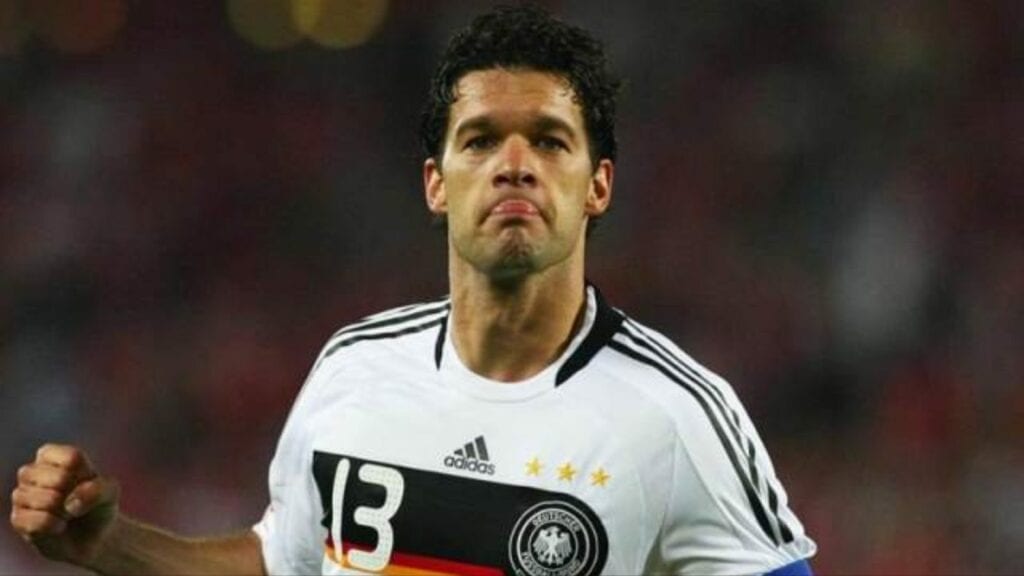 The former German skipper was known for his accuracy with his passing and manned the midfield with authority and stubborn technique. Under his leadership, Germany finished as runner up in the 2008 Euro Championship. The 44-year-old showcased clever presence of mind while building up play at the centre with his smart playmaking abilities.
An ambitious skipper who inspired his teammates changed the outlook of the team with his determined approach. Ballack won 3 DFB Pokal titles with Bayern Munich FC and finished runner up twice in the Champions League (once for Bayern Munich and once for Chelsea FC). Ballack was also a part of the German team that finished runner up in the 2002 World Cup as well as the 2006 German team that made it to the semi-finals.
#2 Dennis Bergkamp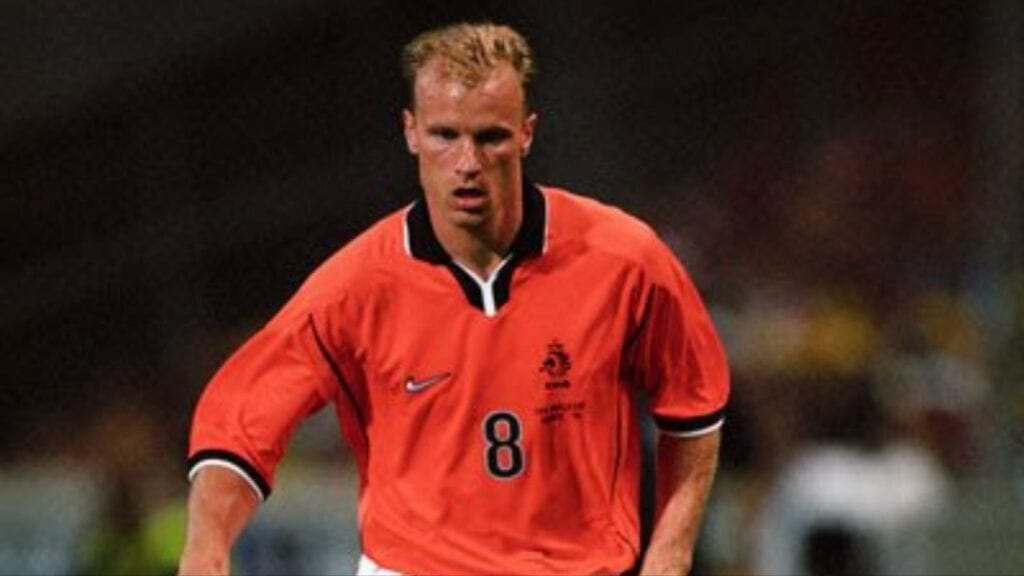 The Dutch was one of the talents who prospered under the legendary Johan Cruyff. Bergkamp represented the Dutch side that finished semifinalists in the 1992 & 2000 Euro Championships. He scored 122 goals in 237 games while playing for Ajax FC.
It was during his association with Arsenal FC when he evolved more as an attacking striker. Bergkamp was known for his technical creativity combined with his ability to crack open any defence on his day with his speed. He scored 122 goals in 237 games playing for Ajax FC.
#3 Luis Figo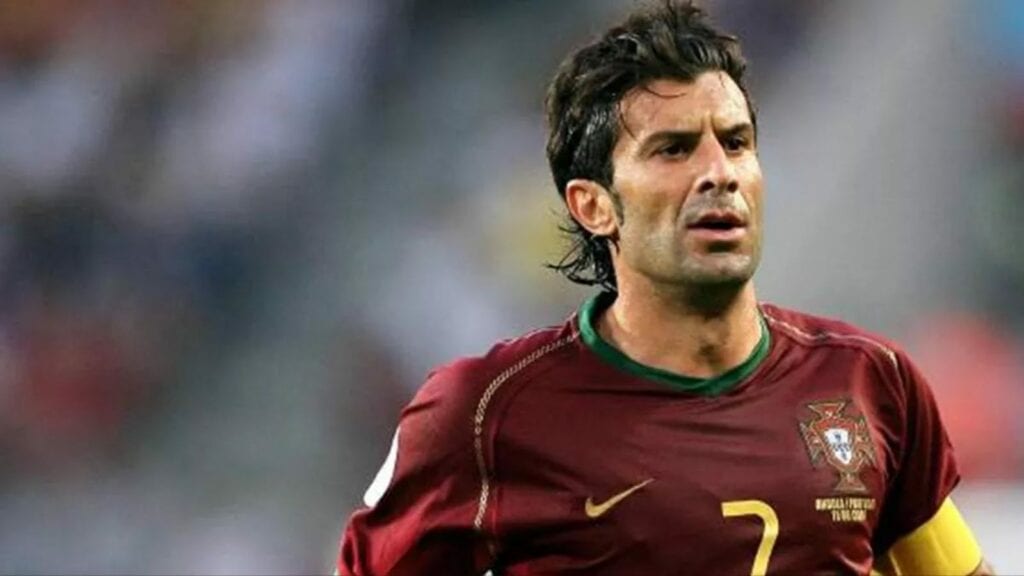 One of the notable names of Portuguese football Figo provided solidity with his disciplined marking in the midfield. Figo provided assuredness at the centre as he could adapt offensively as well as defensively. The 48-year-old was known for his clever vision to set up goals with his long-range passing.
Figo won 5 La Liga titles, 4 Serie A titles and 1 Champions League title with Real Madrid FC, Barcelona FC and Inter Milan FC. He was a part of a young Portuguese side that finished runner up in the 2004 Euro Championships.
#4 Paulo Maldini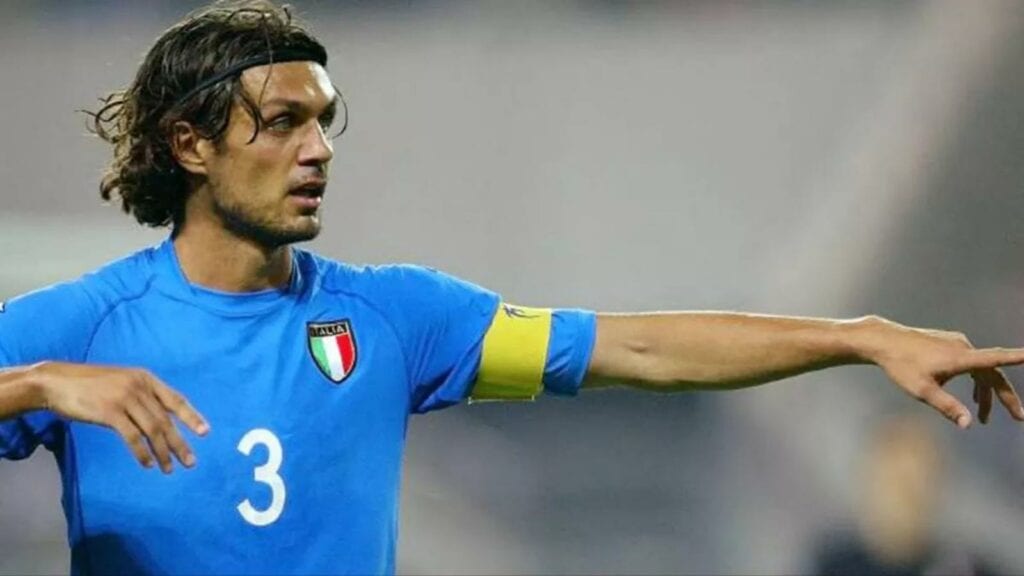 The Italian was known for his elegant play and used his tactical awareness smartly. Maldini wasn't an imposing figure during his playing days so he relied on smart interceptions rather than outmuscling the opponents with tackles.
Still, Maldini was a reliable source in defence and showcased tremendous solidity at the back. The 52-year-old represented the Italian side that made it to the semi-finals of the 1988 Euro Championships and the team that made it to the finals of 2000 Euro Championships. Maldini represented AC Milan from 1985 to 2009 as a player winning 5 Champions League titles and 7 Serie A titles.
#5 Miroslav Klose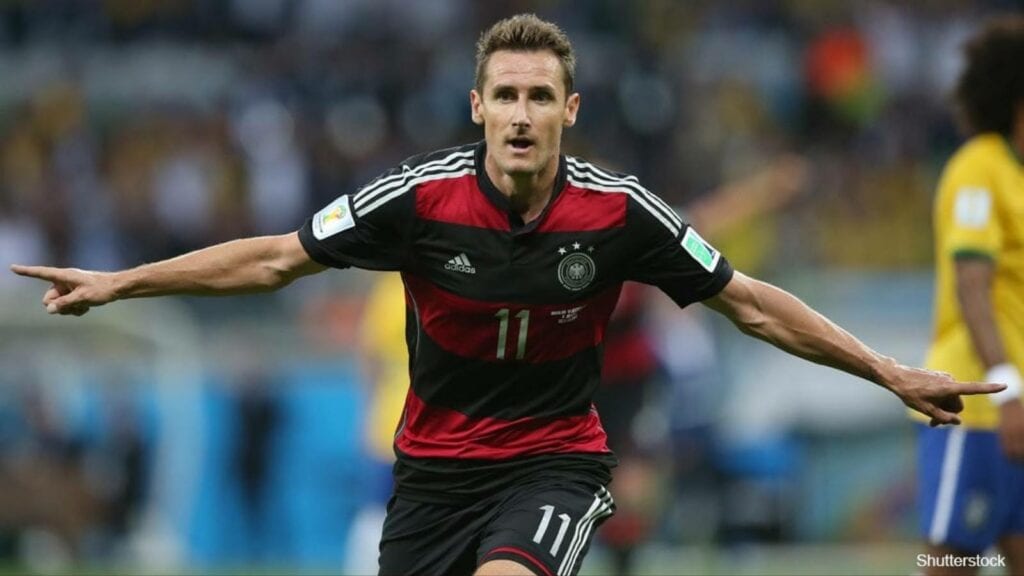 A forgotten figure, Klose always lived in the shadows of legendary stars. The striker was a part of the World Cup-winning German side in 2014. Klose was a part of the German team that finished runner up in the 2008 Euro Championships.
Known for his skilful trickery and an eye for a goal Klose dominated the best defensive outfits with his pace and spectacular finishing. The striker had the ability to position himself beautifully in goal scoring positions with his clever awareness.
Klose was equally dominating in the air and penetrative with his on-field movements to set up goals. The 43-year-old scored 71 goals for Germany in 137 games and scored 212 goals in 529 games in his club career.
Also Read: Cristiano Ronaldo removes Coca-Cola bottles at the Portugal press conference; The reason behind it